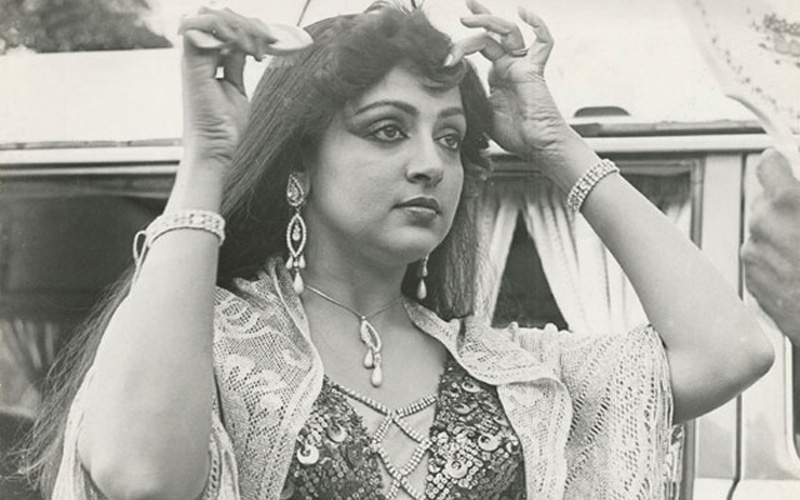 News East West
MUMBAI: As Dream Girl Hema Malini celebrates her birthday on October 16, here are 20 facts about her:
1) Hema Malini's full name is Hema Malini Ramanujam Chakravarthy. A Tamil Iyengar Brahmin, she was born at Ammankudi in Tiruchirappalli to V.S. Ramanujam Chakravarthy and Jaya Chakravarthy. She has two elder brothers. Hema inherits her good looks from her mom.
2) Hema is a 10th standard drop-out as she wanted to get into films.
3) Hema was trained in Bharatanatyam, Kuchipudi and Odissi, but she was not considered star material and rejected by Tamil director C.V.Sridhar in 1964 when she first tried to get a role in films.
4) She got break in films at the age of 17 in 1965 with a small role in the film Pandava Vanavasam.
5) Hema made her Bollywood debut opposite Raj Kapoor in the 1968 film Sapno Ka Saudagar. The film flopped, but Hema was praised for her performance and signed for Johnny Mera Naam opposite Dev Anand and Tum Haseen Main Jawaan opposite Dharmendra. Both films were released in 1970. Both were super-hits.
6) Hema got her first Filmfare Award for her double role in the 1972 film Seeta Aur Geeta. In 2000, she got the Filmfare Lifetime Achievement Award. She was also awarded the Padma Bhushan in 1999 for her contribution to Indian Cinema.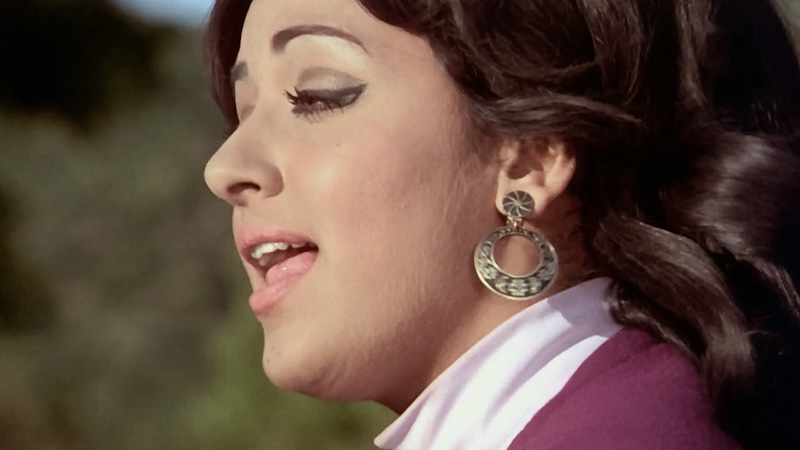 7) Hema became a super star for her acting, glamour, style, and accomplished classical dancing and never donned revealing outfits. In fact, she was scolded by her mom for wearing a swimsuit in a film scene during her early days and Hema never again wore revealing outfits.
8) Hema Malin got the nickname Dream Girl for her role in the 1977 film of the same name.
9) At her prime, Hema Malini had among her suitors Jeetendra and Sanjeev Kumar both of whom proposed to her.
Hema initially rejected Dharmendra's overtures as he was already married and more than 13 years older than her. But then love happened between her and Garam Dharam as the two fell for each other on the sets of the biggest Bollywood Sholay in 1975.
10) In fact, during the shooting of Sholay, Dharmendra reportedly `bribed' the cameraman to repeatedly take a particular shot so that he could have the opportunity to hold Hema Malini closely a lot longer. Hema has said that she fell for Dharmendra because he was strong and silent like her mother.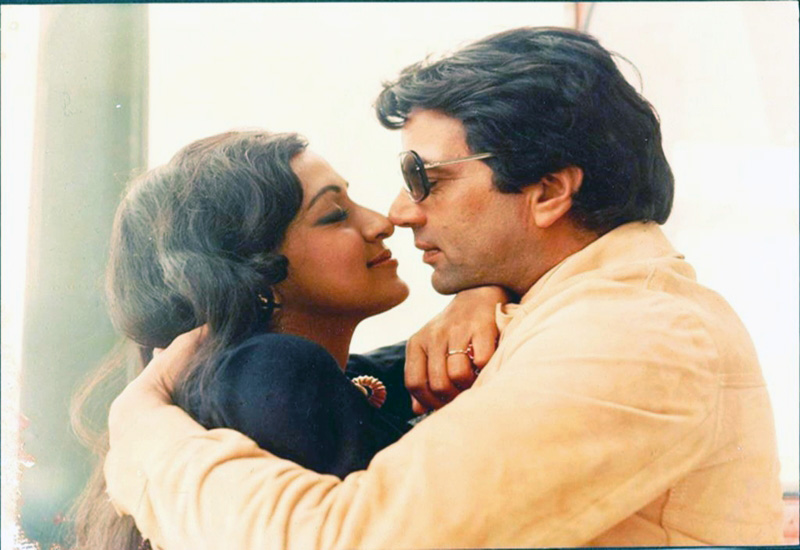 11) Interestingly, Dharmendra initially insisted on playing the role of Thakur Baldev Singh in Sholay. But director Ramesh Sippy told him that then he will give the role of Veeru to Sanjeev Kumar who will get the girl (Hema in the role of Basanti). Dharmendra relented as he wanted to get Hema (Basanti).
12) During her secret romance with Dharmendra from 1975 to 1980, Hema Malini was the highest paid Hindi actress.
13) Since Dharmendra was already married to Prakash Kaur and had four children, he and Hema converted to Islam by changing their names to Dilwar Khan and Aisha Bi R. Chakravarty and got married in 1980. Dharmendra was 44 and Hema was 31 at that time.
14) Hema Malini is exactly six years older than Dharmendra's elder son Sunny Deol.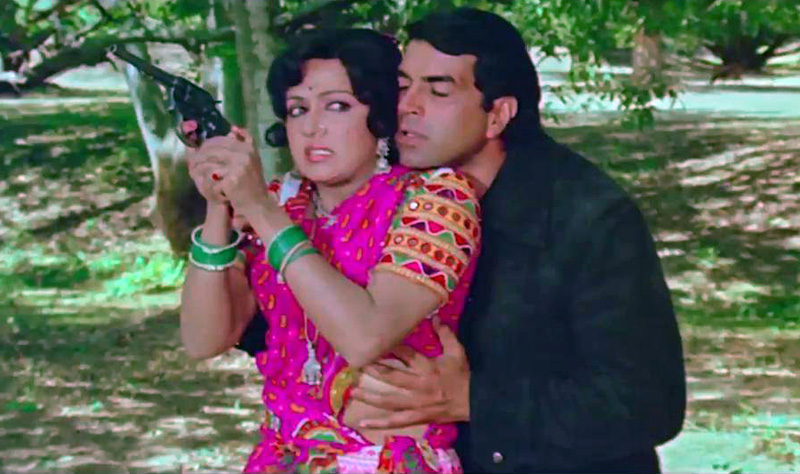 15) Though there is hardly any connection between two families of Dharmendra, Hema hired Punjabi tutors so that her daughters Esha and Ahana could learn their dad's mother tongue Punjabi.
16) Hema and Dharmendra have appeared together in 28 films. While Tum Haseen Main Jawan, Sharafat, Raja Jani, Naya Zamana and Seeta Aur Geeta were their hits before marriage, the Hema-Dharam jodi after their marriage gave hits likes Dost, Jugnu, Azaad, Patthar Aur Payal, Dil Kaa Heera, Charas, Dillagi. Tell Me O Kkhuda (2011) was their last film together.
17) Hema is the the only actress to have acted opposite all Raj Kapoor clan actors – Raj Kapoor (Sapno Ka Saudagar), Shammi Kapoor (Andaaz), Shashi Kapoor (Trishul), Randhir Kapoor (Haath Ki Safaai) and Rishi Kapoor (Ek Chaadar Maili Si).
18) Hema has appeared in over 150 films.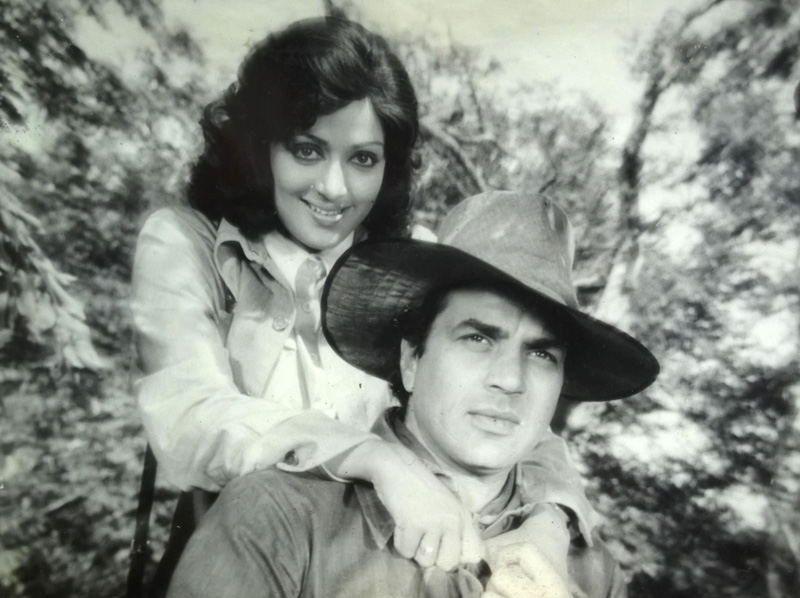 19) Hema Malini gave Bollywood break to Shah Rukh Khan. After watching Shah Rukh Khan in TV serials, Hema signed him for her film Dil Ashana Hai which she was also her directorial debut. The film was released in 1992. But Shah Rukh's another film Deewana (opposite the late Divya Bharti) got released before it.
20) Hema Malini was nominated to the Rajya Sabha by the then President A. P. J. Abdul Kalam in 2003. She officially joined the BJP in 2004 and became its general secretary in 2010. She became an MP in the May elections by winning the Mathura Lok Sabha seat for the BJP.
SEE ALSO: Hema Malini's love affair with Dharmendra