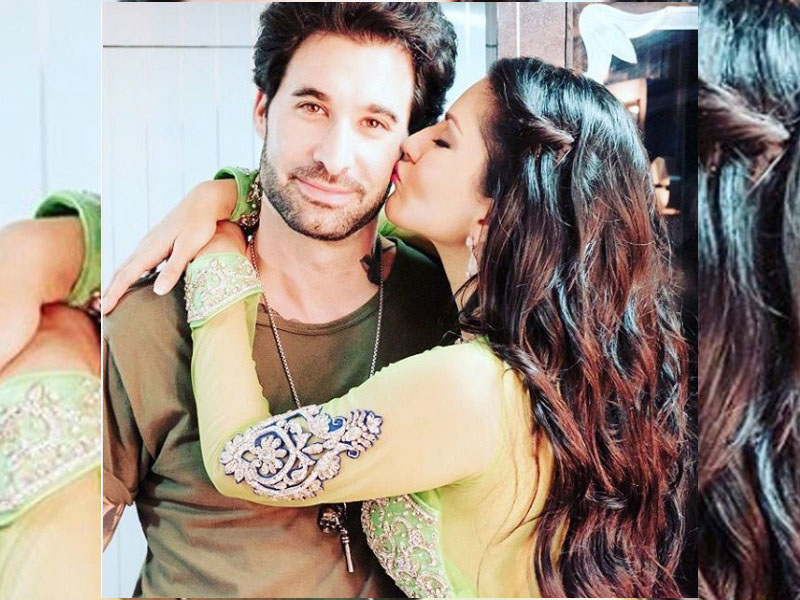 News East West
MUMBAI: Born into a Punjabi immigrant family in Canada's Sarnia town in Ontario province on May 13, 1981, Bollywood `Baby Doll' Sunny Leone was named Karenjit Kaur Vohra. Her family moved to Michigan in the US when she was 13.
Sunny says she had her first kiss with a school boy at the age of 11 at the back of the school bus. "It (her first kiss) was the sweetest thing on earth," Sunny says.
She says she was very athletic in school and not known for her looks.
According to Sunny Leone, she lost her virginity to a school basketball player at the age of 16.
She passed out of school in 1999 and did odd jobs at a bakery, at Jiffy Lube which is an American chain of auto oil change services and later at a tax and retirement firm.
She was studying her nursing course in Orange County in southern California when she was introduced by her classmate who happened to be an exotic dancer to talent scout agent John Stevens. Sunny, who was 19 at that time, says she didn't know that he was an adult industry agent. Anyhow, she showed her portfolio to this man and he introduced Sunny to Penthouse photographer Jay Allen.
Through this photographer, Sunny Leone posed for the adult magazine Penthouse and became the Penthouse Pet for the month of March in 2001. Interestingly, she started her porn work under the name of Sunny which was actually the nickname of her brother Sandeep.
When Sunny told her parents that she is becoming a porn star, her mother was dead opposed to her, but Sunny's father was ready to accept her decision.
She was named Penthouse Pet of the Year in 2003 which also got her $100,000.
From posing naked for the adult magazine Penthouse, Sunny became a porn star in 2003 when she signed a three-year with Vivid Entertainment to do porn films. But she agreed to do only lesbian scenes. Accordingly, she did only lesbian scenes in the porn industry till her first love affair with a man in 2007.
Here are the love affairs of Sunny Leone:
1: Basketball player: Sunny Leone was very athletic in school and she says she lost her virginity to a school basketball player at the age of 16.
"The guy played basketball in high school. He was as old as me. We just liked each other. Losing my virginity at 16 was just about making a choice that I wanted to make at that age. Since my parents have lived away from India for many years, their thought process is different. They've always let me take my own decisions," she says of her first love affair.
This basketball player reportedly used to give Sunny lots of cool drinks and dry fruits. One day, Sunny and her boyfriend decided to escape to a resort.
2: Matt Erikson: After becoming a porn star, Sunny did only lesbian scenes till 2007 when she met Matt Erikson, vice president of marketing at Playboy.
Matt Erikson and Sunny did straight porn films and their first porn film was a a big hit. Sunny got engaged to Matt in 2007, but things didn't work out between the two and they separated in 2008.
In fact, Matt Erikson made headlines in 2011 also when Sunny entered Bigg Boss 5. There were reports that Erikson was selling his first porn video with Sunny Leone on various sites.
3: Russell Peters: Sunny Leone dated Indo-Canadian comedian Russell Peters in 2008 after breaking her engagement with Matt Erikson. Later Sunny said in a newspaper that dating Peters was a mistake.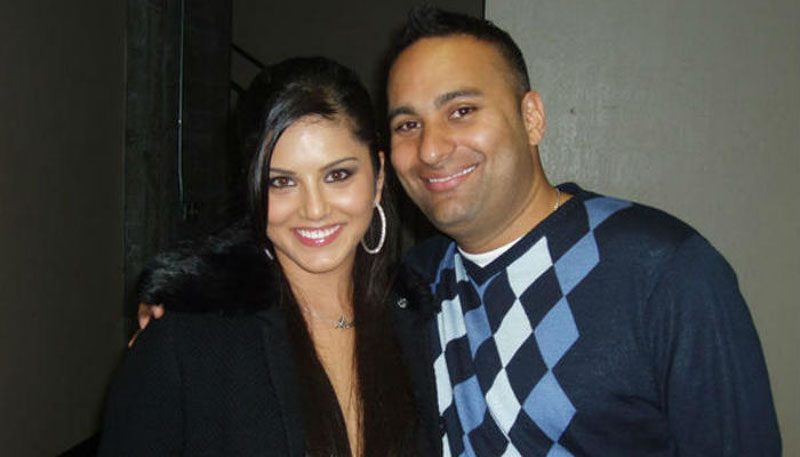 "You know, we were friends for such a long time and sometimes if you are friends for so long you think you can end up together. So we dated each other for some time, but I think that was a mistake," Sunny Leone told HT in 2014.
"Although if I met him now, I will probably hug him and ask him about his family. He is a nice guy,'' she added.
4: Daniel Weber: The last love affair of Sunny Leone was with Daniel Weber who became her husband. Born in New York state, Daniel Weber was the lead guitarist of the rock band "The Disparrows" and owned a production company in California.
Daniel was also a porn star. He and Sunny worked together in various porn movies.
Sunny says when Daniel asked her for a date, she was cool to the idea. She says it took Daniel six weeks to convince her to go out with him. But they went out on their first date, they hit it off.
The two have been together since. They first became business partners in 2009 when they set up their joint venture SunLust Pictures. Then in 2011, Sunny married Daniel in a gurdwara out of respect for her late parents who were religious. Today, Daniel looks after all her business matters and clears her scripts.
Sunny came to India in 2011 to participate in Bigg Boss 5. Maybe her real intention was not to win the Bigg Boss contest, but explore whether she can find work in Bollywood. She was lucky when Mahesh Bhatt signed her for his film Jism 2.
Interestingly, Sunny Leone could have made her Bollywood debut in 2005 because Mohit Suri had offered her a role in his Kalyug (2005). But Sunny, who was an established porn star by then, demanded $1 million for the role.
Sunny Leone's entry into Bollywood is not by chance. She grew up watching Bollywood films in her family home in Canada, she might as well have planned to become a Bollywood star. Anyways, she became a Bollywood celebrity via the adult industry.
Since her Bollywood entry with Jism 2, Sunny Leone has been seen in 21 films so far.
READ NEXT: My brother and husband are very supportive, says Sunny Leone