News East West
MUMBAI: Before we talk about love affairs of Kangana Ranaut, let us first talk about her. She comes from a non-filmi background from Himachal Pradesh and has made it big on her own.
Kangana Ranaut got her Bollywood break in the film Gangster (2006) and also won the Filmfare Award for Best Female Debut.
But over the years, Kangana has made as much news for her work as for her love affairs.
She has been involved with married men like Aditya Pancholi and Ajay Devgn. But her alleged affair with Hrithik Roshan has made more  news than anything else.
Here are the five love affairs of Kangana Ranaut:
1 Aditya Pancholi: Kangana's first affair in Bollywood was with Aditya Pancholi when she was a struggler. Aditya was married and 20 years older than Kangana, but this didn't stop the two from romantic entanglement.
It was reported that Aditya had even paid Kangana to buy a house. But the affair ended because of reported physical abuse by Aditya. Kangana had to file a complaint with police after Aditya barged into her house and subjected her to physical abuse.
2 Adhyayan Suman: After her break-up with Aditya Pancholi, Kangana fell in love with Shekhar Suman's son Adhyayan. The two met on the sets of Raaz(2009) in which they were co-stars. But their affair didn't last long. There were reports that Shekhar Suman prevailed upon his son to end the affair and focus on his work.
Speaking about this relationship, Kangana said, "Adhyayan and I had a talk about our relationship and it was his decision to move on. It came as a shock to me. It's an amicable break-up…''
For his part, Adhyayan had said, "At this point, I really want to focus on my career and professional commitments. Sustaining a long-distance relationship of this intensity is tough.''
3 Ajay Devgn: After her break-up with Adhyayan Suman, Kangana got involved with Ajay Devgn while shooting for Once Upon A Time In Mumbaai (2010) with him. But Ajay would have never left Kajol for Kangana. So it was the end of Kangana's casual, no-strings-attached affair with him.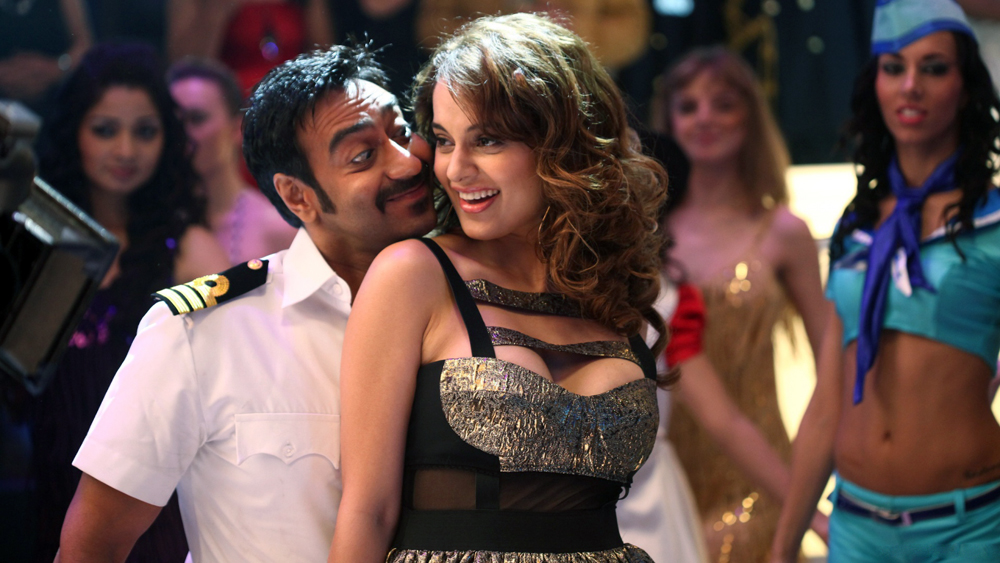 Later in an interview, Kangana admitted that it was a mistake on her part to get involved with a married man.
4 Nicholas Lafferty: Kangana Ranaut also had an affair with British doctor Nicholas Lafferty who came many times to Mumbai and the two were seen together at various events.
But this long-distance affair also didn't last very long.
5 Hrithik Roshan: When Hrithik Roshan was waiting for her divorce with Sussanne Khan, there were rumours that he was involved with his Krrish 3 co-star Kangana. Kangana says they had a affair, but Hrithik denies this.
Sometime ago, Manish Malhotra also tweeted a picture of his with Kangana, saying, "Nothing better than being with a good friend whom u can talk chill and be yourself it's all about love."
Let us take Manish's word that he and Kangana are/were just friends.
So much for love affairs of Kangana Ranaut.
READ NEXT: I don't want to be sex symbol, says Kangana Ranaut