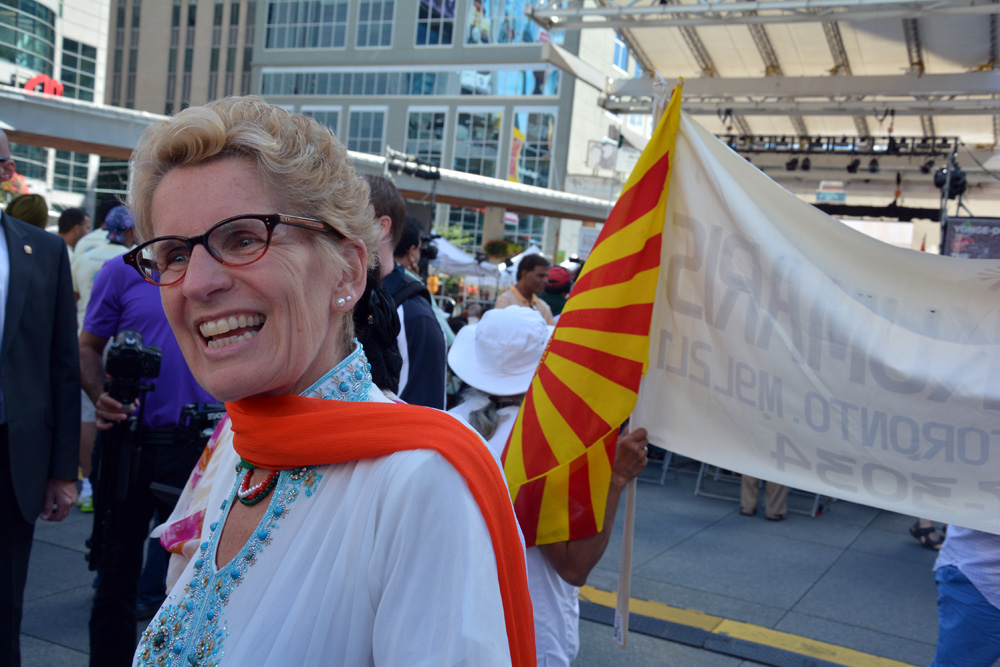 News East West
TORONTO: About 60 percent people have supported Ontario minimum wage hike to $14 from January 1, says a new survey.
Only about 30 percent people in Ontario have opposed the minimum wage hike which will further go up to $15 from January 2019.
With Ontario elections just six months away, the public approval of minimum wage hike will somewhat help Ontario Premier Kathleen Wynne who has been ranked as Canada's worst premier over the last 18 months, says the survey by the Angus Reid Institute.
Only 10 percent people say they have no opinion about the minimum wage hike.
Interestingly, more woman have supported the wage hike than men. The survey says 67 percent of Ontario women welcomed the measure, while only 57 percent men supported it.
Moreover, the wage hike enjoys popular support among young people in the age group of 18-34, with 38 percent of them saying that they "strongly support" raise in minimum wage.
But on the other hand, 51 percent of Conservative backers don't support the minimum wage hike. But still 40 percent Conservative supporters have welcomed it.
Recent poll surveys have put the Progressive Conservative Party, led by Patrick Brown, ahead of the Liberals who have ruled Ontario for the past 14 years. Let us how the Ontario minimum wage hike plays out in the upcoming provincial elections.
READ ALSO: Kathleen Wynne celebrates Diwali with Indo-Canadians
READ NEXT: Big ideas for small businesses at Indo-Canada Chamber of Commerce winter gala