The 22-year-old student at Waterloo is wizard in accounting and finance
TORONTO: The Indo-Canada Chamber of Commerce (ICCC) did well to honour Abhishek Jain with the Young Achiever Award at its 2018 annual gala in June.
This 22-year-old student of Accounting and Finance at the University of Waterloo richly deserved it.
He is so brilliant that if you drag him into a conversation on complex financial topics, he comes up with easy-to-understand answers — bitcoins, cryptocurrency and what not.
"I have always been very good at math. The very concept of business always fascinated me during my school days — that how businesses are the backbone of a country's economy and how businesses make a country great. Since accounting is the language of business,  I am pursuing it as my degree (in accounting and finance) at Waterloo,'' says the young achiever who has always been an honours student in his life and a wizard with numbers.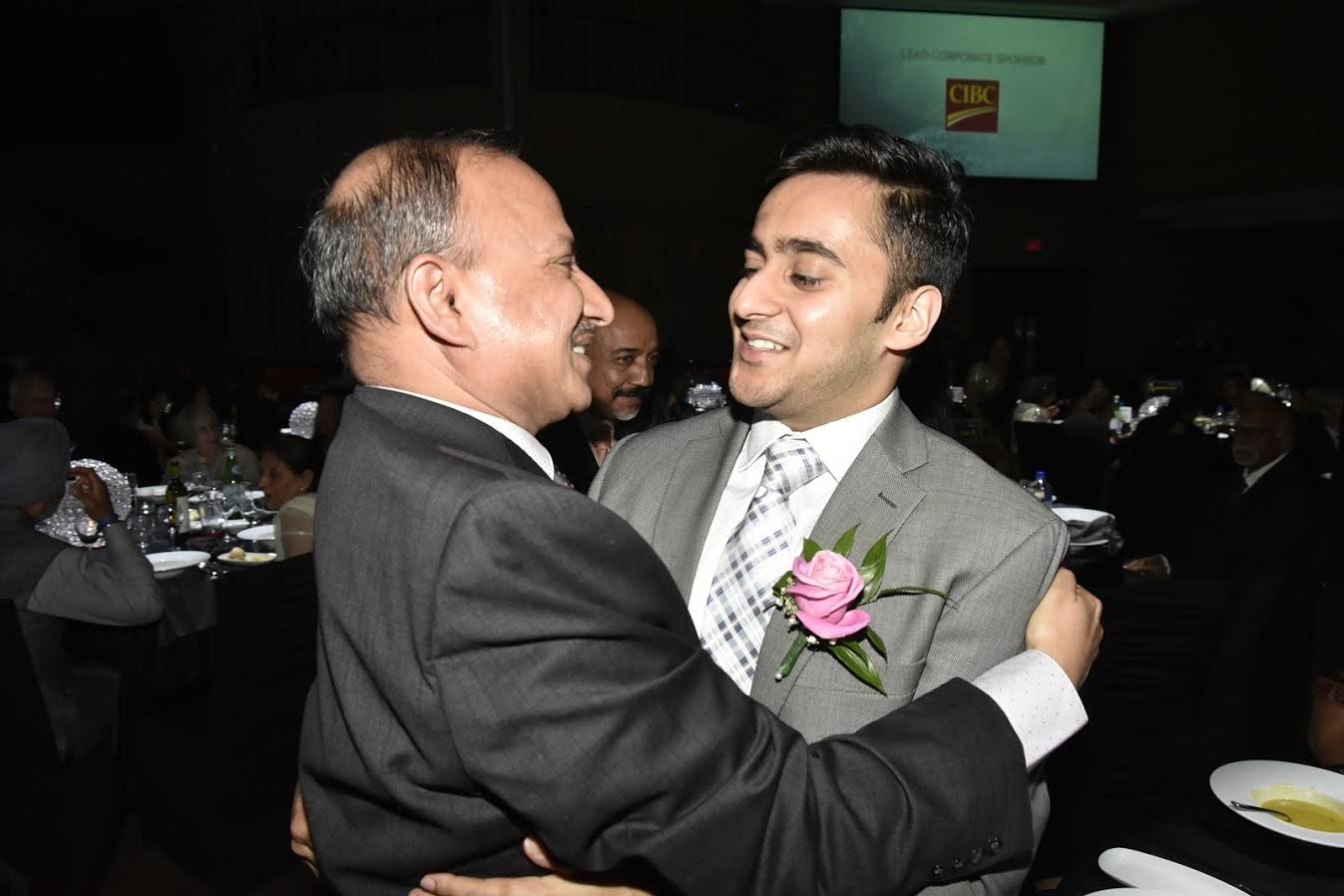 But the ICCC didn't honour him for his wizardry in accounting and finance. 
"In fact, I was honoured by the Indo-Canada Chamber of Commerce for applying my accounting skills to create a sustainable business model for plastic waste management in Tanzania.''
He says, "My friend Annie Chen and I spent six weeks at Kilimanjaro in Tanzania in July-August 2015 to create a complete business process for the local non-profit Iko Eco — how they could collect plastic waste, manufacture new things with it and sell them locally. We did market research, spoke with big businesses and small buyers before we came up with this business model,'' explains Abhishek.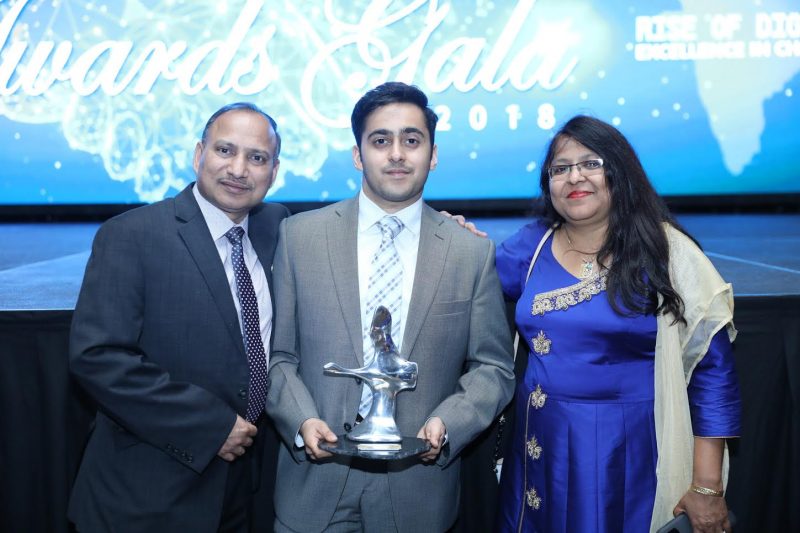 Why was he picked up for this project?
"Well, I was picked up by Enactus (Entrepreneurial Action For Others Creates a Better World for Us All), which is the world's largest student organization with chapters in all countries, to help Tanzania-based non-profit Anza International.''
Anza does a lot of social work — poverty alleviation, women's education, environment protection and helping new start-ups, he says.
"Anza approached Enactus and Enactus approached Waterloo and Waterloo approached me and Annie and sent us there to create something tangible for the betterment of local society,'' adds Abhishek who undertook the trip on his own cost.
He says the ICCC award means a huge thing for him. "It feels great to get recognition. But more than recognition, it is the privilege and ability to represent the Indo-Canadian community and it encourages other youngsters to pursue their passion…because we have so many figures to look up to in our own community now.''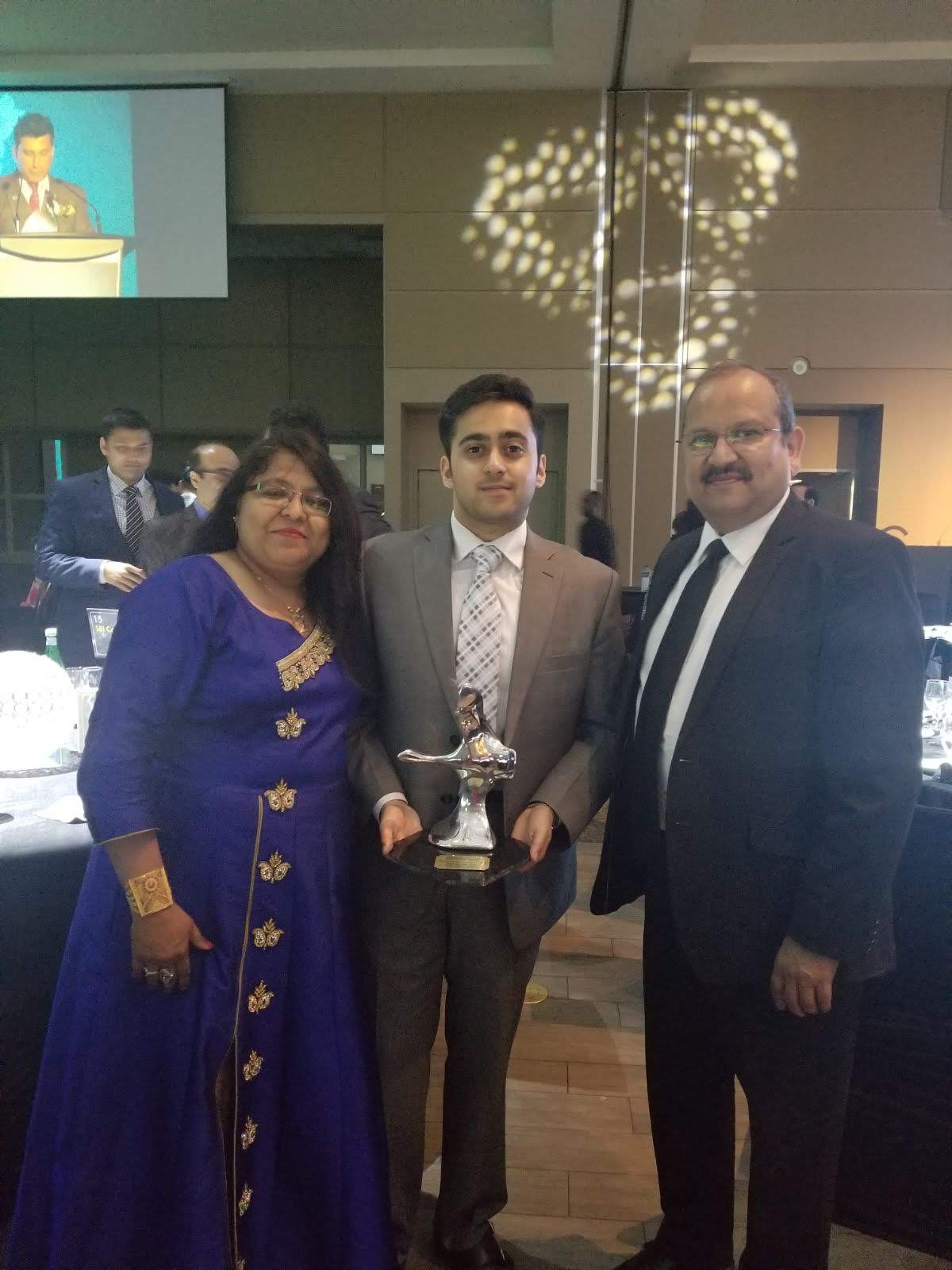 A very clear-headed young man, Abhishek joined Waterloo in 2014. He says he will pass out in January next year. 
"I have already done four internships with PwC in downtown Toronto as part of this course and am joining them full-time in September 2019 as a senior associate. In fact, I am already working with high net-worth clients, banks, life insurance companies and private equity firms.''
He says, "I enjoy corporate life and I can possibly work my way up to a CFO position.''
About his short-term goals, he says, "Well, I am going to get my CPA first and then study for CFA. In fact, I am writing CFA's first paper in December 2018.''
After a pause, he adds, "Maybe one day I will start my own business  — my own accounting and advisory practice.''
Abhishek says he has chosen finance and accounting as a profession because it is in his genes. 
"My dad D.P. Jain holds Canadian, US and other international accounting designations and is a practising accountant. My mom Anu Jain is also a CMA and Master of Commerce. Currently, she is an independent financial advisor and is going into real estate as well. My younger brother, Raghushek, is also pursuing a business degree with the University of Western Ontario.  Believe it or not, in my extended family in India we have 6-7 other CAs. Then, as I mentioned earlier, math is my passion. Business courses in school always interested me and that's why I am pursuing this field.''
Who is his role model in the financial world?
"Warren Buffett, because he has done what nobody else has done. While most rich people have created wealth through business, Buffett has made his fortune through investing. I also like Indian-origin steal magnate Lakshmi Niwas Mittal. It makes you ask: Why can't I do it? For this very reason, I am interested in investing and passionate about cryptocurrency and stuff like that. Like Warren Buffett, you should be able to spot the trends before the rest of the world knows them.''
So, like his idols, would he like to be known as a super rich person by the age of 60?
"Probably, at that age I would like to be able to look back and say: I have no regrets,'' he laughs.
How does he describe himself at this young age in his life?
"I think I am ambitious, hard working and extremely goal-oriented. I am a risk-taker and outgoing and I love adventure. Culturally, I am conservative, but I am liberal in my outlook.''
Away from accounting and finance, what are his areas of interest?
"Well, I love to travel. Last December, I went on a four-city tour in Europe which took me to Amsterdam, Prague, Budapest and Copenhagen. I take vacations two or three times in a year with my family. I love to do graphic designing to get away from numbers. Then I have a passion for music — non-Bollywood type. But I enjoy Bollywood songs as well. In our family, dad is a Rafi fan and mom likes Kishore Kumar's songs,'' he says with a smile.
Abhishek was just five when his family left India for Canada. "I was born in Alwar in Rajasthan  and grew up in Faridabad. I was very young when our family left India. So I have hardly any memories of my India days.''
But his Indian heritage matters a lot to him, he says.
"We speak Hindi at home. I can also read Hindi. Because I live in Brampton, I also understand Punjabi (laughs).''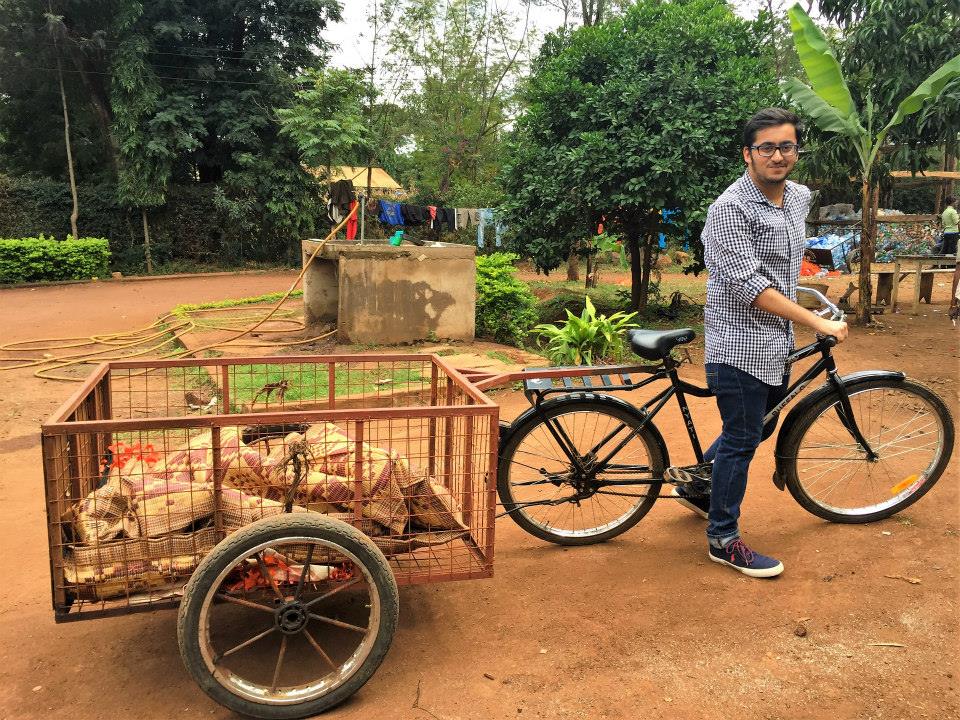 What does his own Jain heritage mean to him?
"Well, I am not a strict Jain but I follow the Jain dictum: Live and let live. For this very reason, I am a strict vegetarian and avoid meat. Jains don't eat garlic and onions and carrots, or anything pulled out of earth because they believe that when you pull something out of ground, you kill the possibility of its re-growth. They are basically saying: `Live and let live'. I think it makes sense.''
He says his family is his backbone. 
"Both my dad and mom are very hardworking, honest and persons of impeccable integrity. They taught me the importance of hard work, education and how to stay focused on my objectives. My parents and my younger brother are my greatest support. I trust them blindly," says Abhsihek with a glint of pride in his eyes.
The young man thinks he is a very organized person. "Since I am an organized person, I can see myself following a plan (maybe five-year plans) in my life as I go along.''
And when does he see himself settled in life?
"Maybe, 27 or 28 is the right age for marriage. But right now, my career is my priority,'' he signs off.