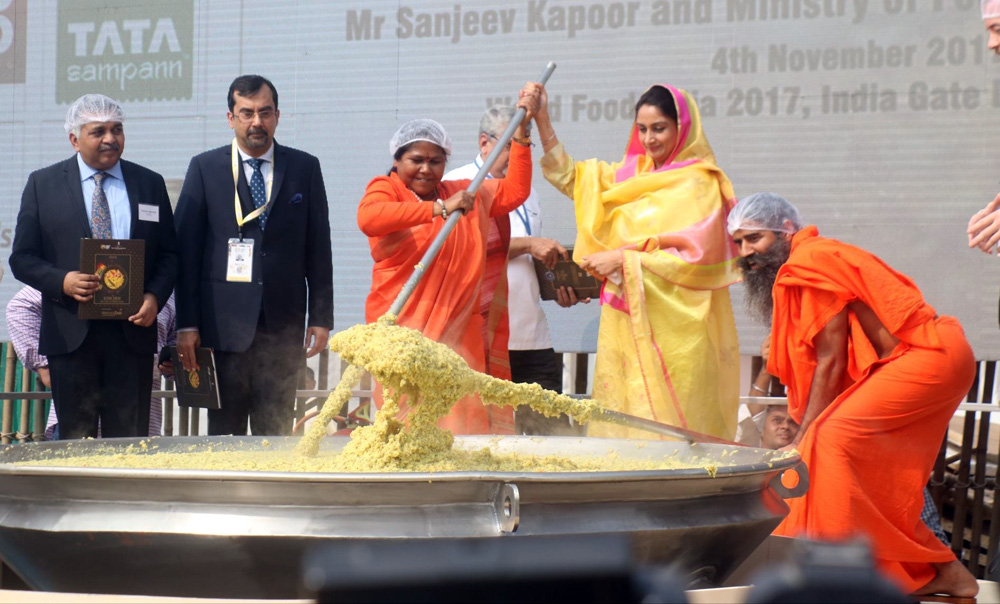 After yoga, India is now going to promote khichdi as Brand India Food globally. A hotchpotch of various ingredients, khichdi is very popular and easy-to-make dish in India.
No one knows whose idea it was, but at the ongoing three-day World Food India 2017 in New Delhi, a world record of preparing 800 Kg of khichdi is under way by Chef Sanjeev Kapoor along with 50 people in a specially moulded stainless steel wok (kadhai), with a diameter of seven feet and capacity of 1,000 litres.
The ingredients reportedly going into this special khichdi are rice, lentils, butter (ghee), spices, sorghum (jowar), pearl millet (bajra) and Amaranth (Rajgira).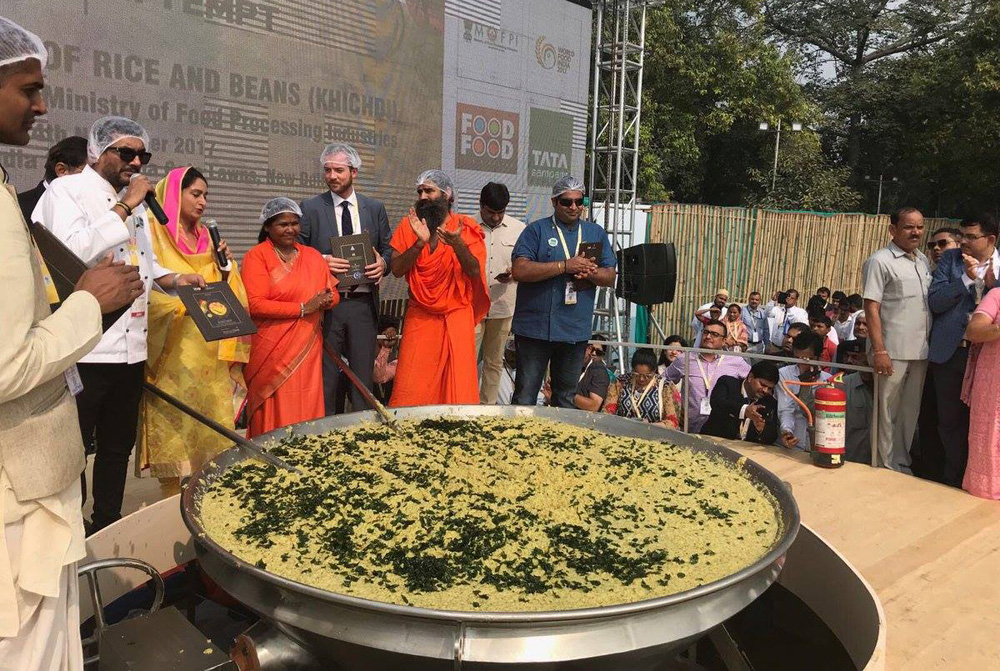 Whom will it be served? A serving of it will be sent to all embassies and high commissioners in Delhi and then it will be served to about 60,000 orphan children.
CEOs of major food processing companies are participating in the three-day World Food India 2017 event, organized by the Ministry of Food Processing Industries along with Confederation of Indian Industry (CII).
Many Indians in the diaspora are unhappy about India giving away its unique things to the world where these are now being commercially exploited. The case in point is yoga. It has not remained what yoga was known as. In the US alone, yoga has been commercially distorted in a thousand ways and has become a billion-dollar industry.
READ: 10 things ancient India gave to the world