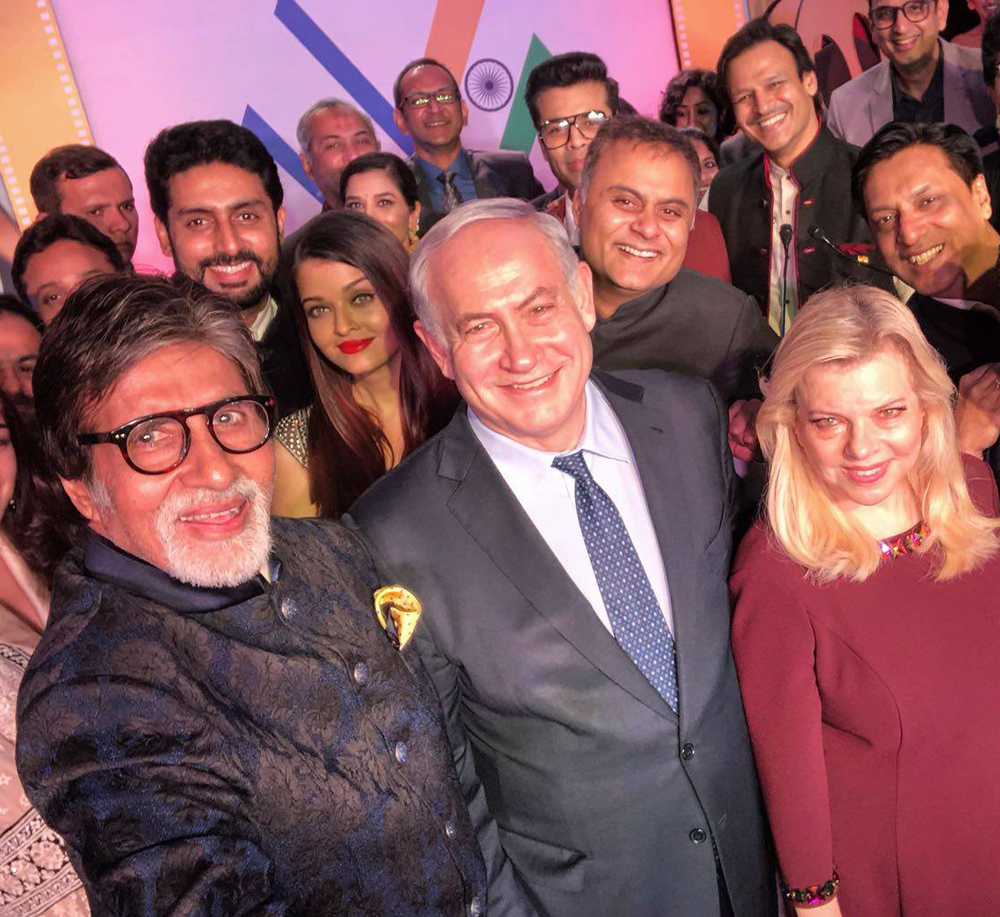 News East West
BOLLYWOOD: Bollywood actress and beauty queen Aiswarya Rai's quick friendship and break-up with Vivek Oberoi in 2003 because of threats from super star Salman Khan is well-documented.
Aishwarya and Vivek have never been at any event after their break-up. In fact, Aishwarya had refused to perform at an event because of Vivek Oberoi's presence.
But on Thursday (January 18, 2018), the two former lovers were caught together! Yes, they were caught together in a selfie and that too with Israeli prime minister Benjamin Netanyahu and wife Sara.
Interestingly, the selfie was taken Aishwarya Rai's father-in-law Amitabh Bachchan.
Actually, the Israeli prime minister had asked for a selfie with Bollywood stars and filmmakers after an event in his honour. All Bollywood stars and filmmakers went on stage to pose for the selfie. And it captured Aishwarya and Oberoi in the same frame.
Wow! It could be become of the famous Bollywood selfies!
Vivek Oberoi, who started his Bollywood career with a bang by winning the Filmfare Award with his debut film Company (2002) and getting great reviews for his performance in Saathiya (2002).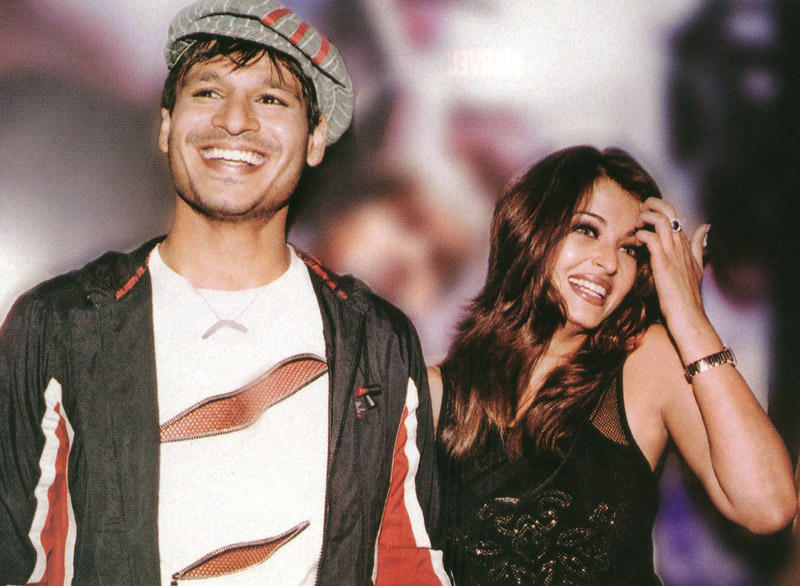 But he wittingly or unwittingly got involved in the Salman-Aishwarya break-up in 2003. He got close to Aishwarya Rai at that time. Vivek reportedly wanted to support Aishwarya in her crisis. It was also reported later that he wanted to marry her and had proposed to her. But she had rejected his proposal.
Anyways, when Salman Khan came to know of Vivek Oberoi's friendship with Aishwarya Rai, he called him one night and abused him and warned him.
On March, 31, 2003, Vivek called a press conference to narrate how Salman Khan had called him and threatened him because of his proximity to Aishwarya.
Vivek might have done this to impress Aishwarya Rai, but she didn't want any such publicity at that time after her violent break-up with Salman Khan.
That press conference was said to be the reason why Aishwarya Rai dumped Vivek Oberoi. That press conference also killed Vivek Oberoi's promising Bollywood career because he never got any good roles after that and he was reduced to doing side roles.
MUST SEE: 10 rare pictures of Aishwarya Rai