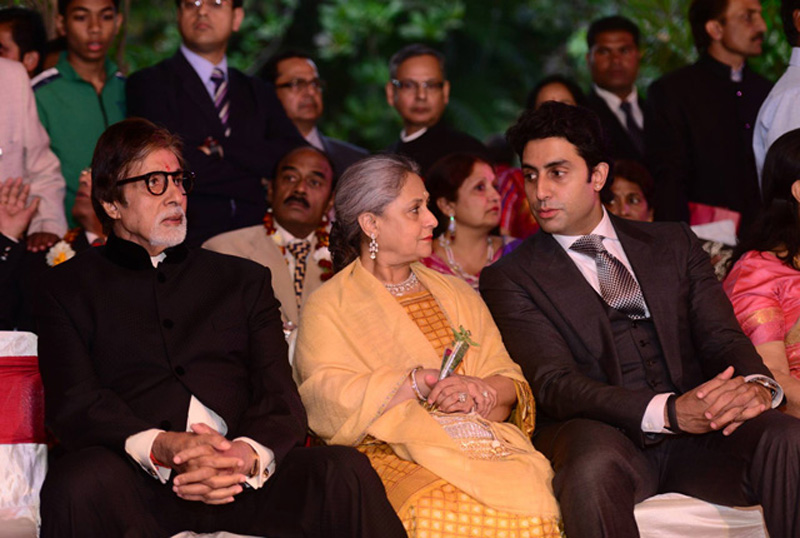 News East West
MUMBAI: Here are 20 facts about Amitabh Bachchan who was born on October 11, 1942:
1) Super star Amitabh Bachchan's real surname is Srivastava. But his poet father Harivanshrai, who once worked with Prime Minister Nehru, adopted Bachchan as his pen name. That's how Bachchan became their family name. Interestingly, his father initially wanted to name him Inquilab but instead chose Amitabh (which means abundance of brilliance).
2) Amitabh's mother Teji (Suri before marriage) was a Sikh.
3) As a boy, Amitabh's ambition was to become an engineer or join the Air Force.
4) Despite his deep voice, Amitabh was rejected when he applied for a job with All India Radio.
5) Amitabh's first job was with Shaw & Wallace in Kolkata and his first salary was Rs 500.
6) Amitabh made his debut in cinema as a voice narrator in Mrinal Sen's National Award-winning film Bhuvan Shome (1969).
7) Khwaja Ahmed Abbas' Saat Hindutani (1969) was his first Bollywood.
8) Amitabh had 12 flops before his first hit Zanjeer.
9) Because of his flops, most actresses refused to work with Amitabh in Zanjeer. But the successful Jaya Bhaduri, who had met Amitabh on the sets of her 1971 hit film Gudi, opted to work opposite Amitabh. Zanjeer was super hit and Amitabh rose with the image of an angry young man in Bollywood.
10) Amitabh has done double role in 10 films – Aadalat, Kasme Vaade, The Great Gambler, Don, Satte Pe Satta, Desh Premee, Aakhree Raasta, Bade Miyan Chote Miyan, Lal Baadshah, Sooryavansham – and a triple role in Mahaan.
11) Amitabh has played a character called Vijay 19 times in his films.
12) Amitabh doesn't like the word Bollywood.
13) According to Amitabh, Waheeda Rahman was the most beautiful actress in the Indian film industry.
14) Amitabh was the first Asian to get a wax statue at Madame Tussauds in London.
15) Amitabh has won 10 Filmfare awards and three National Film Awards. He got the Padma Shri in 1984 and the Padma Bhushan in 2001.
16) Amitabh, who has appeared in over 180 films, got his Hollywood break in 2013 film The Great Gatsby.
17) Amitabh can write with both hands.
18) Amitabh is a teetotaler and vegetarian.
19) He suffers from a form of asthma called Myasthenia gravis which causes fluctuating muscle weakness and fatigue.
20) Amitabh was a member of parliament (MP) from 1984 to 1987 when he resigned after allegations of his and his brother Atijabh's involvement in the Bofors scandal.