News East West
NEW DELHI: India's most famous modernist painter Amrita Sher-Gil's self-portrait painted in 1931 has fetched £1.7 million in auction by Sotheby's in London.
The record London auction comes just eight months after another untitled self-portrait by Sher-Gil went for the record price of £2.9 million – highest for any Indian woman artist – at Sotheby's New York auction in March.
Amrita's self-portrait auctioned in London was part of the Modern and Contemporary South Asia Art auction during the Indian Art Week in the British capital.
Amrita's documented works number 174, out of which 95 are in the collection of the National Gallery of Modern Art in New Delhi. Her works have been declared National Art Treasures by the Indian government which has a named road in New Delhi after her.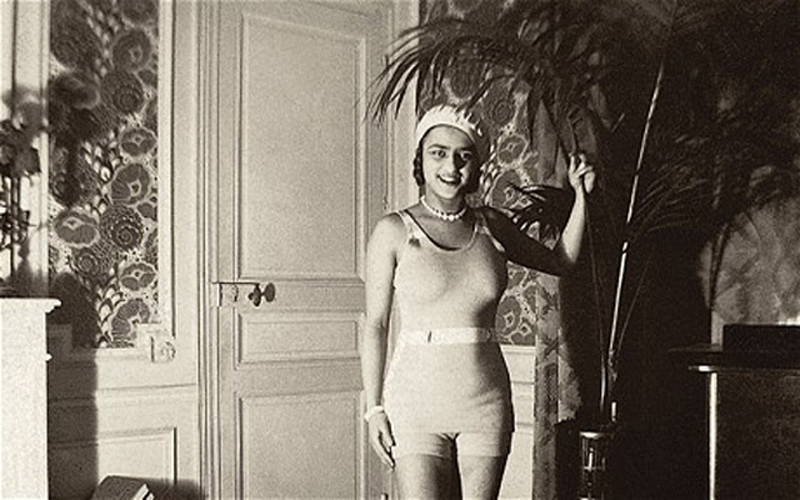 Known for her insatiable sexual appetite, Amrita was born in Budapest in Hungary in Jan 1913. Her mother was Jewish opera singer Marie Antoniette Gottesmann and her father was Sikh aristocrat Umrao Singh Sher-Gil who was known for his scholarly interest in Sanskrit and astronomy. The two had met in Lahore in 1912.
Amrita died in Lahore in Dec 1941 at the young age of 28.
Referred to as 'the Indian Frida Kahlo' — after the famous Mexican painter known for her self-portraits — Amrita had hordes of suitors in Lahore. But she married her first cousin Dr Victor Egan who had moved from Budapest to Lahore in 1939. After Amrita's death, Victor later married 22 years younger Nina Hydrie – the daughter of Ghulam Safdar Khan  and Anna who lived in Lucknow.
Khushwant Singh, who knew Amrita from Lahore, wrote about her in Outlook weekly in 2006, saying, "She had countless lovers (in Lahore): her ravenous appetite for sex was legendary. She did not waste time in preliminaries. If her lover took too long to make the first move, she simply stripped and lay down on the carpet, naked. Badruddin Tyabjee gave a vivid description of his encounter with her one winter's night in Simla.''
Khushwant said sex was all that mattered to Amrita. In fact, "Amrita had threatened to seduce me just to teach my wife a lesson, but she couldn't carry out this threat because she died a few months later," according to Khushwant Singh.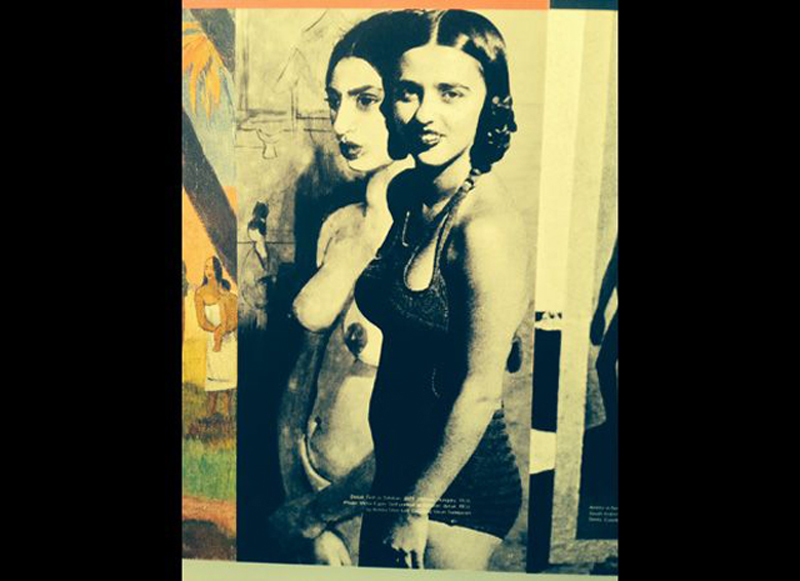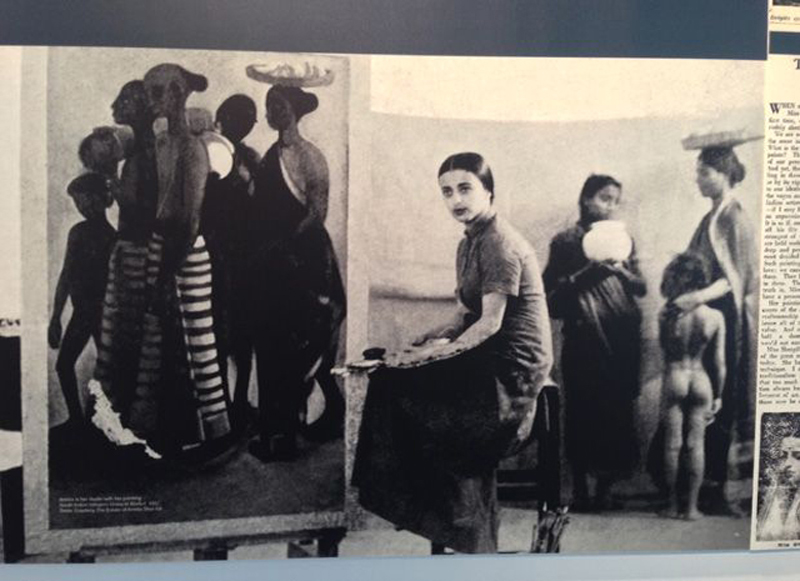 Amrita had reportedly married her first cousin Dr Victor Egan on the condition that she "would be free to have affairs with other men."
There have been various conjectures about Amrita's death at the young age of 28, including food poisoning.
According to Khushwant, she was reportedly pregnant and her husband botched up the abortion. In fact, Amrita's mother held Victor responsible for killing her daughter.
But the story in Lahore in those days was this: Being a nymphomaniac, Amrita fulfilled her excessive sexual appetite by indulging in affairs with many people. This made her husband very unhappy and he, being a doctor, poisoned her to death.
Khushwant Singh was at her cremation in Lahore on the banks of the Ravi river on Dec 7, 1941.
In 1978, the Indian government issued a postal stamp depicting her painting 'Hill Women.' Amrita was also celebrated in the Urdu play, Tumhari Amrita (1992), by Javed Siddiqi. The play starred Shabana Azmi and the late Farooq Shaikh.

READ: Amrita Pritam – the wailing voice of millions of women
READ: At $236 billion, Nizam of Hyderabad was the richest Indian ever