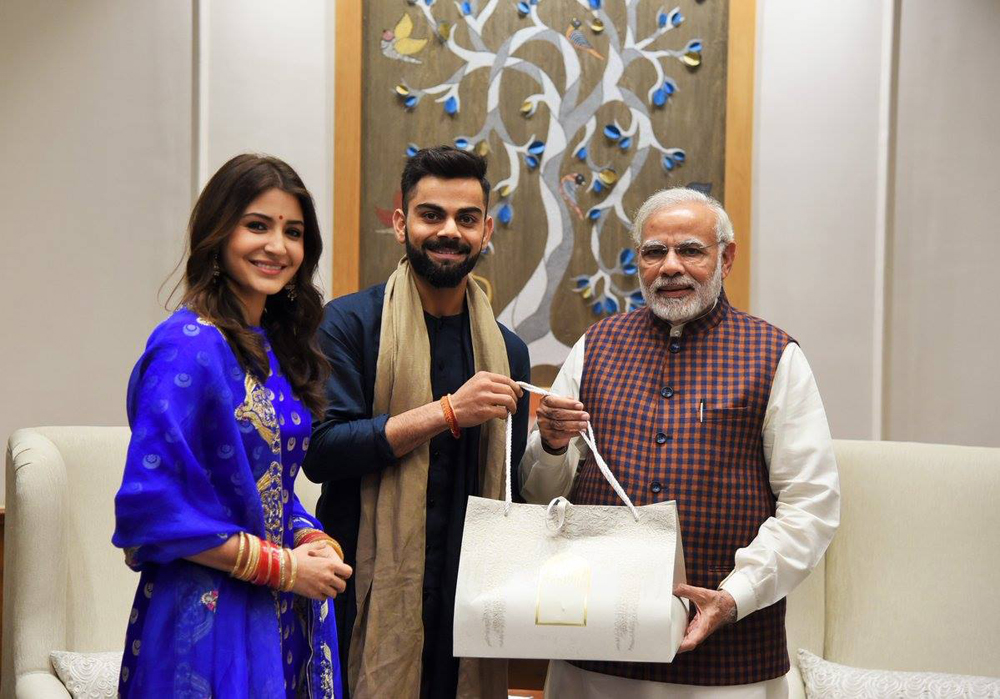 News East West
With Indian cricket captain Virat Kohli and actress wife Anushka Sharma through with their fairytale wedding in Italy and two receptions in Delhi and Mumbai, Team India has landed in South Africa for the arduous tour.
India will play three Tests, six ODIs and three T20s during the tour from January 5 to February 24.
Anushka, who is accompanying Virat on the tour, is now the official `bhabhi' of Team India, so to speak!
Yuvraj Singh has anointed the gorgeous actress as Team India's `official' bhabhi though he used to word `phabie' for bhabhi.
Yuvraj posted pictures of his with Virat and Anushka, with the caption in one picture reading: "Saadi rosie phabie officially now. Wishing you both a partnership of lifetime."
In another picture, Yuvraj captioned, "Wishing both of you a partnership of lifetime ! Lots of love cheeku and Rosie phabie."