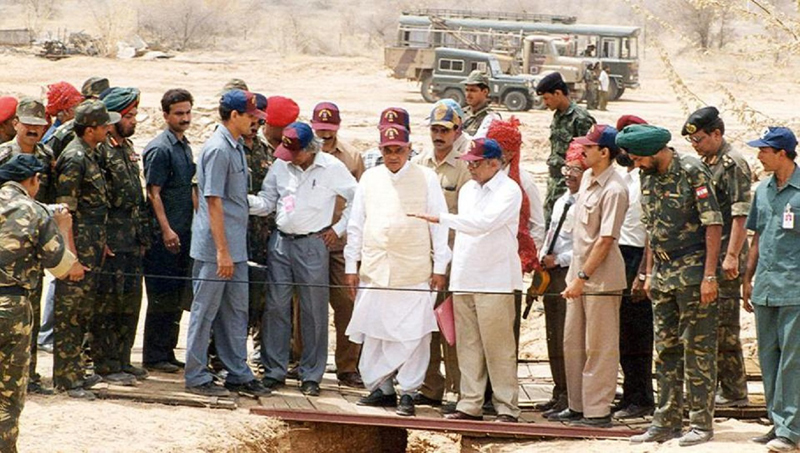 News East West
NEW DELHI: On the 20th anniversary of India's nuclear tests, India's top nuclear scientist K Santhanam, who was the coordinator of the Pokhran-II tests in May 1998, has debunked the role of former President APJ Abdul Kalam in nuclear testing or in making the nuclear device.
A report in DNA quotes him as saying that Dr Kalam and the Bhabha Atomic Research Centre (BARC) managed to take all the credit for India's nuclear tests while ignoring the contributions of others.
Santhanam said, `APJ Abdul Kalam never published any single paper in his life. What did he (Kalam) know about extracting, making explosive grade? He didn't know a thing."
Leave alone nuclear science, Kalam didn't know anything about physics, he said.
Santhanam claimed that Kalam's religion helped him climb the ladder and even become the President of India.
"He (Kalam) relied on atomic energy to gain additional stature," he added.
Santhanam said that besides the BARC, other organizations played an equally crucial role in the nuclear testing. Giving examples, he said the Chandigarh-based Terminal Ballistic Research Laboratory (TBL) provided trigger, the DRDO did preparatory work and the Pune-based Armament Research and Development Establishment measured the yield.
READ NEXT: How Canada's Governor-General delayed his oath-taking in 2010 for the sake of Dr APJ Abdul Kalam