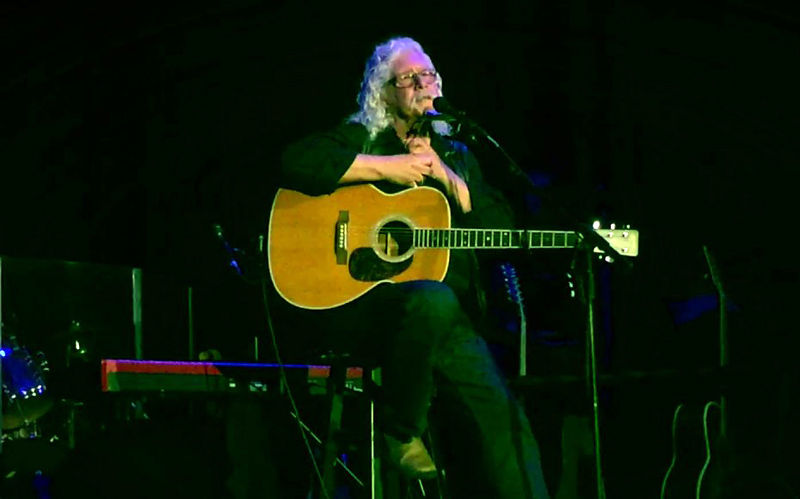 Thank you, Arlo for the wonderful evening in Brampton!

TORONTO: Americam folk singer Arlo Guthrie became famous all over the world, including India, with the rendition of his popular song 'Coming into Los Angeles ' in the 1970 movie Woodstock, and his now immortal line as he addressed the 500,000-strong crowd with 'Lotta freaks!'
As we know, many western folk and rock singers from the 60s and early 70s embraced Hinduism and its philosophy. Arlo Guthrie is one such individual, an ardent follower of the late Ma Jaya Sati Bhagavati of the Kashi Ashram in Florida.
On Oct 14, 2012, his dear wife Jackie passed away and true to Indian traditions, her body was cremated and, in Arlo's own words, "we went to the Kashi Ashram to place Jackie's ashes in our Ganga, the pond where all of our different traditions of spiritual life surround the waters, and where in life she and I spent countless hours thru the decades gazing into the sacred fires that represent the burning away of all illusion".
Leaving us with those thoughts, Arlo got real cosy with the audience in the intimate atmosphere of the Rose Theatre and treated us to the most amazing recital of his and his Dad's (Woody Guthrie) music, punctuating it with anecdotes from his life. He sang his famous songs 'Just wanna ride on my motorcycle', 'Coming into Los Angeles' , 'The City of New Orleans' and his father's legendary 'This land is my land…' adding a Canadian twist to it by including Vancouver Island and the Great Lakes. This song is still sung in many parts of India in its original version with the lyrics 'From California to the New York Island …'
He ended the evening by thanking the crowd with a 'Namaste' gesture by joining his hands together and the crowd responded with a 'Thank you, Mr. Guthrie!'
It was an evening to remember for all the baby boomers!
(Lachman Balani is a financial advisor)