By Gurmukh Singh
TORONTO: If many Punjabis have made a name for themselves in farming in Canada, there are others who have created big food businesses.
Run by three Sikh brothers from Ballowal village near Banga in Punjab, Toronto-based Asian Food Center is the leading south Asian grocery chain in Canada.
Indeed, with its 10 super stores, Asian Food Center can be called the little Walmart of the south Asian community in Canada.
Listed alongside Walmart among the top five super stores of Toronto by Canada's top newspaper The Globe and Mail, this Indian-owned super store chain offers which even Walmart doesn't offer.
"We are your one-stop shop for all your kitchen and home needs. From freshly prepared delicacies to pizzas to meats, we offer customized services to our clients. It is very gratifying for us that we get orders even from the US, the UK and far-off cities such as Vancouver,'' says Mejor Singh Natt who opened the first store of this food chain in 1996.
"We opened our second super store in 2000 and then kept adding. Today, we have 10 super stores and we will have more in the future.''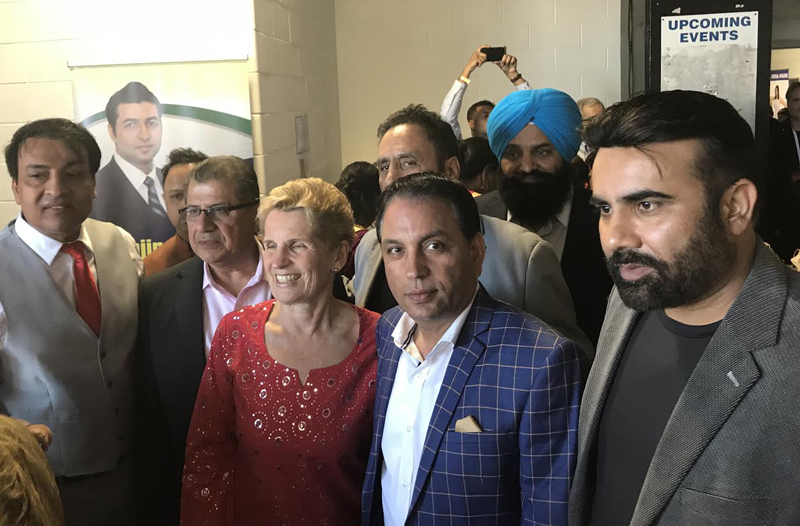 Interestingly, Asian Food Center chain is even better known for its herbs. "We are the leader in herbs. They are our specialty. You name any herb and we have it and we source them from various countries. With alternative medicine becoming popular, ayurevda doctors recommend our super stores to their patients for their herbal needs,'' says Natt who came to Canada in 1994 on the basis of marriage.
A graduate of Sikh National College Banga, he first landed in California in 1987. "I was in California till 1994 when this marriage proposal came along and I moved to Canada.''
With his farming background, Natt says he has been associated with food (growing) since his childhood. "I always wanted to have a business related to food. In fact, my first job in Canada was with a pizza chain. I worked there for two years and then started  Asian Food Center,'' says Natt.
"After we opened our second super store in 2000, we started sourcing in a big way from various countries. Today, we source most of our grocery items from India. We import samosas from Bangladesh. Most of our vegetables and fruits come from Mexico, Costa Rica, the Dominican Republic and California," he says.
Though Asian Food Center is a family business, it is run on strict corporate lines.
"We are the first such south Asian business here to have a corporate structure. When I started Asian Food Center, I didn't want it to be just like another desi business. I wanted it to have a proper corporate structure. Our business is run professionally, by professionals. I am just one of these professionals as are my brothers. We never allowed involvement of our family members in the business. No way,'' says Major Natt who is also fluent in Spanish.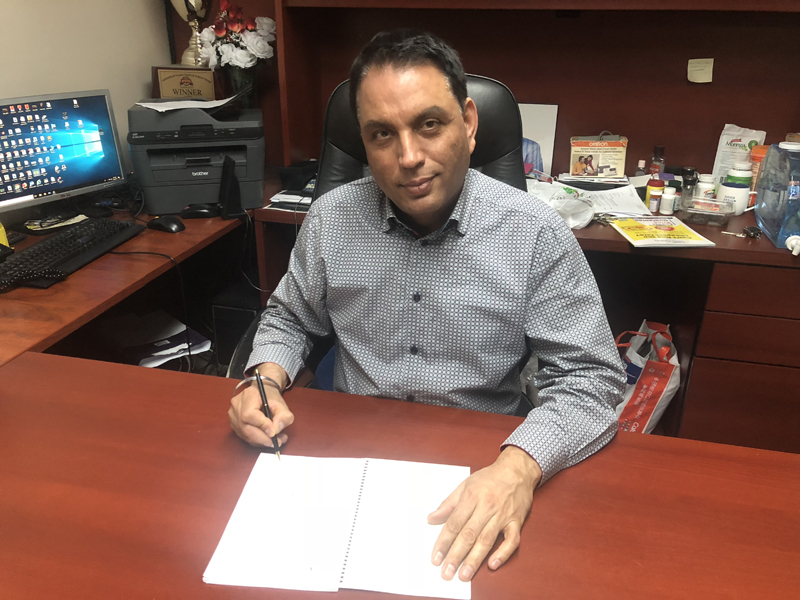 With nearly 5,000 items on its shelves,  this top south Asian food chain does the bulk of its sales to to Indians, Pakistanis and other south Asians. "But we also have clients from all segments of the population, including whites and blacks."
Having consolidated their leadership position in the Greater Toronto Area, the Natt brothers now plan to expand beyond Ontario.
"We could go to Calgary or Vancouver or Montreal. We would even like to go to California,'' says Mejor Natt who is well-known in the Indo-Canadian community for his involvement with various cultural and business associations.
But Asian Food Center has already become a huge immigrant success story in Canada.  (This article appeared in the Times of India on May 28, 2018)