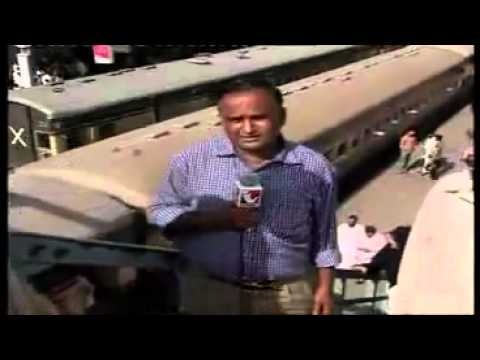 News East West
MUMBAI: A Pakistani reporter, who funny video of a news event is included in Bollywood blockbuster Bjarangi Bhaijaan, has become a sort of star in Pakistan now because of the film.
Film director Kabir Khan had seen Chand Nawab's video on the internet three years ago and had decided to include it in Bajrangi Bhaijaan!
However, when the funny video had gone viral, Chand Nawab's career was as good as over.
"At first I was worried because I felt my career would be ruined, but my friends and family members told me to have patience and assured me that one day I will attain success,'' Pakistan daily Express Tribune quoted Chand Nawab as saying.
Now the Pakistani reporter feels vindicated as the film has given him a sort star status in his country.
Chand Nawab's hilarious report
Nawajuddin
Bajrangi Bhaijaan director Kabir Khan has spoken to him. Even superstar Salman Khan also wants to meet him and the reporter may travel to Mumbai to meet the super star.
According to director Kabir Khan, who has spoken to Chand Nawab, the funny video happened because "he (Chand) was in a hurry to wrap up the infamous PTC (piece to camera), his wife had asked him to head home fast and that's why he was rushing.''
Kabir Khan tells Express Tribune, "Ever since I saw it (the video), I fell off my seat laughing and thought I had to do this in a film. The scene with Nawazuddin is an exact replica of Chand Nawab's viral video.''
The Bajrangi Bhaijaan director says he is happy that the poor TV reporter is "now a big hero back home (in Pakistan). I'm thrilled about that. From the video, I thought him very endearing and cute, and he is.''
Chand Nawab has told a Pakistani TV channel, "No matter how grateful I am it will still be less. I am thankful to my friends that this film has given me fame. I owe it all to the love I received from Pakistanis.''