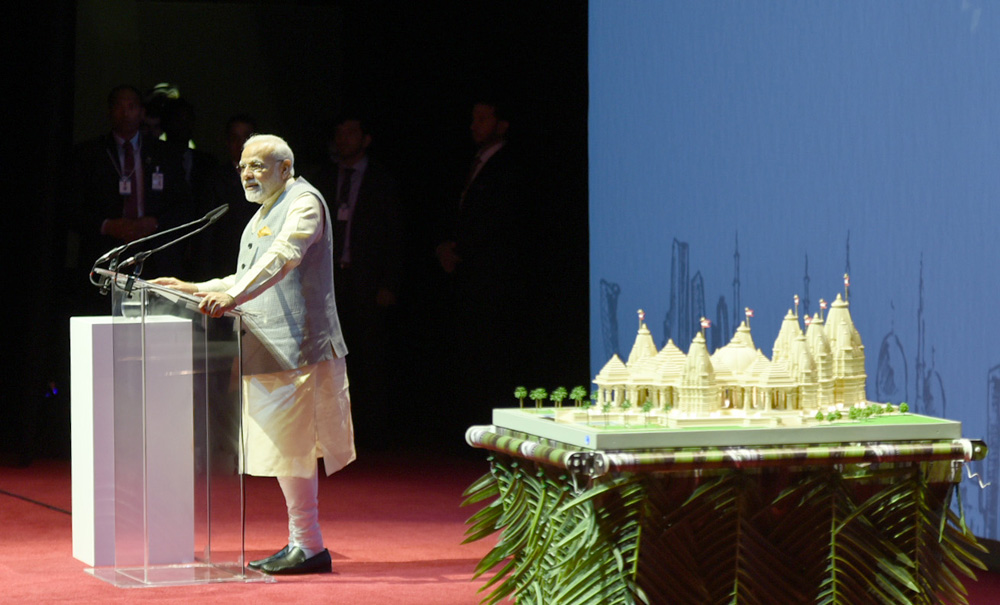 News East West
Indian Prime Minister Narendra Modi on Sunday led the groundbreaking ceremony of the first Hindu temple in Abu Dhabi at an Indian community event at the Dubai Opera House.
Though there are three Hindu temples in Dubai, they operate from rented commercial properties. This one will be the real temple with stone buildings.
The groundbreaking ceremony of the all-stone BAPS Hindu temple near Al Rahba off Dubai-Abu Dhabi Sheikh Zayed Highway was streamed live at Modi's public meeting at the Dubai Opera House in Abu Dhabi.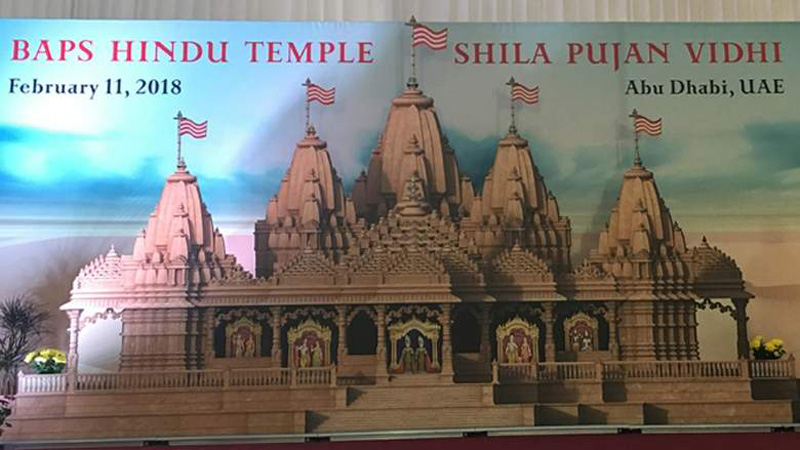 A replica of the Swaminarayanan temple in Delhi, it will be built on 55,000 square metres of land gifted by Abu Dhabi Crown Prince Sheikh Mohamed bin Zayed Al Nahyan.
The temple will be completed by 2020 by the BAPS Swaminarayan Sanstha which already manages 1,200 such temples in the US, Canada, the UK, Africa and Australia.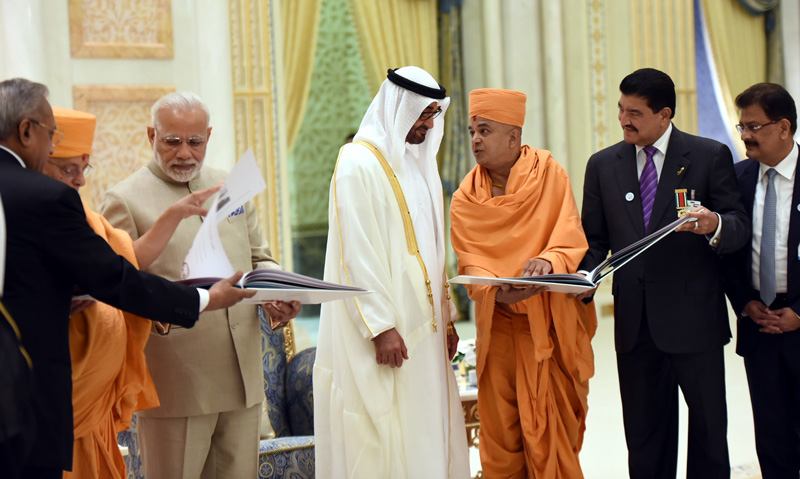 Though the UAE already has two Hindu temples, they are in Dubai, forcing people in Abu Dhabi to travel to Dubai for prayers. There are 3.3 million Indian expatriates in the United Arab Emirates (UAE). Most of the Indian expatriates in the UAE are Muslims.
To be hand-carved by Indian artisans, the temple will be open to people of all religious backgrounds. The temple complex will serve as a spiritual-cum-cultural-cum-social platform by having prayer halls, a sports arena, a food court, a gift shop, exhibits, learning areas and water features.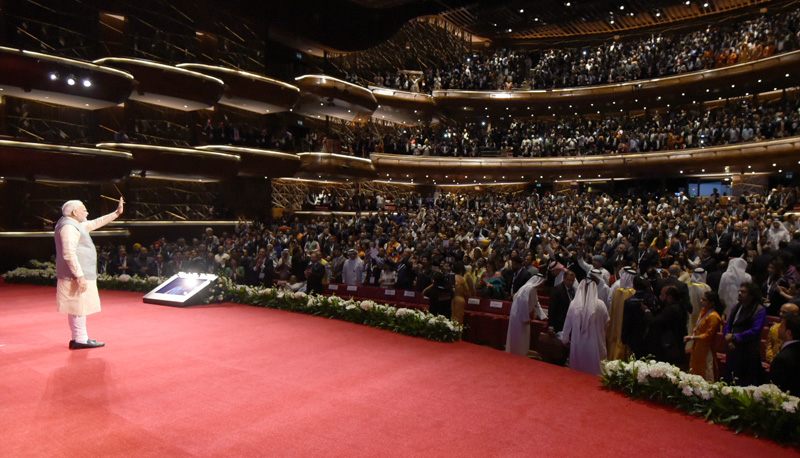 Thanking the Abu Dhabi Crown Prince for gifting the land for the temple, Sadhu Brahmaviharidas, chief spokesperson of BAPS Swaminarayan Sanstha, said that "in the 21st century, when the world is fragmenting for frivolous reasons, this timely noble gesture creates hope for unity in diversity. It reinforces the guiding vision of tolerance and harmony of the founding fathers of the UAE. We are sincerely grateful and indebted.''
He said, "As a landmark addition to the UAE skyline, the temple will become a beacon of beauty, an oasis of peace, an ocean of spirituality and a home of harmony – a global symbol of faith and friendship."
Most of the Indian expatriates in the United Arab Emirates live in three cities – Abu Dhabi, Dubai and Sharjah.
Among the Arab states, the UAE is the most liberal. Saudi Arabia, which also has a huge population of Indian expatriates, doesn't allow Hindu temples.
As for Oman where Indian traders started coming to Muscat in the early sixteenth century, there are some old temples but only three  operate.
READ NEXT: BAPS Swaminarayan Temple in Toronto to last a thousand years