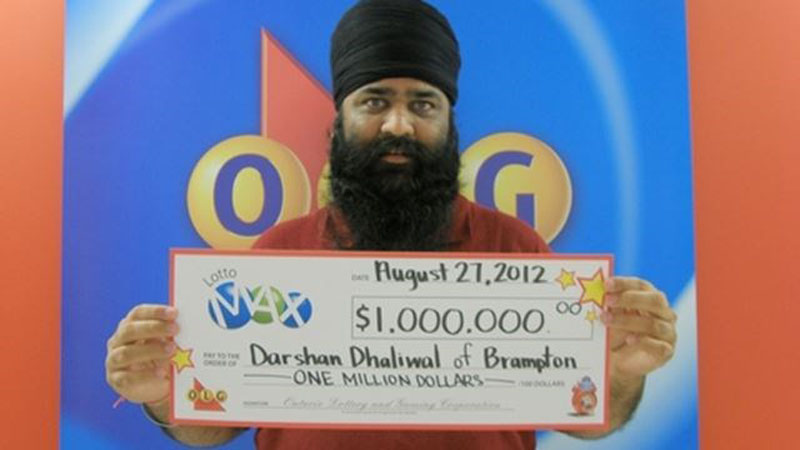 BRAMPTON: Brampton's known `spiritual scamster' Darshan Dhaliwal has been arrested for defrauding a woman of $74,000 in cash and jewelry.
Interestingly, Darshan Dhaliwal, 42, had won $1 million in LOTTO MAX lottery in 2012 and he used that lottery win to claim that he has special spiritual powers and is close to God. He used this trick to scam people.  
His latest victim is a woman whom he met in August 2017 in a Brampton plaza and told her that he would double her money if she invested with him. The woman gave money and jewelry to Dhaliwal.
But when she received nothing in return, she contacted police. Dhaliwal was taken into custody on June 27 and charged with fraud.
Police say about $74,000 in cash and jewelry was defrauded by Dhaliwal.
Police Arrest Male in Fraud Scam – https://t.co/cx9jl0yEAL pic.twitter.com/onNzqKphHm

— Peel Regional Police (@PeelPoliceMedia) June 28, 2018
His previous victim is also a woman whom he defrauded of $61,000 in cash and jewelry in July 2016. He scammed her by claiming that he "had a lot of good luck as he was very close to God." The woman too trusted Dhaliwal because he had won the $1 million lottery. He told the woman that he would bury the money and use prayers to remove evil spirits from her jewelry. After this, the money and jewelry would be returned to her.
When she received nothing from Dhaliwal, she reported the matter to police who arrested him in January 2017. 
This spiritual scamster has now struck again, defrauding another Brampton woman of $74,000 in cash and jewelry.
Police suspect there might be more victims of Dhaliwal and have asked them to come forward.
READ NEXT: Mississauga couple charged in immigration fraud