By Florencia Costa
SAO PAULO (Brazil): I always wanted to visit the Golden Temple in Amritsar after my sister Patricia told me about it when she went there in 2006.
In 2010, we went to Amritsar for a few days. I fell in love with the Golden Temple the moment I stepped into the main courtyard. It was so clean, serene and organized.
With the gleaming Akal Takht making a perfect picture in the blue water of the holy water tank in the middle, people walking on the parikrama and shabad kirtan floating in the air, I found the place very peaceful and deeply spiritual.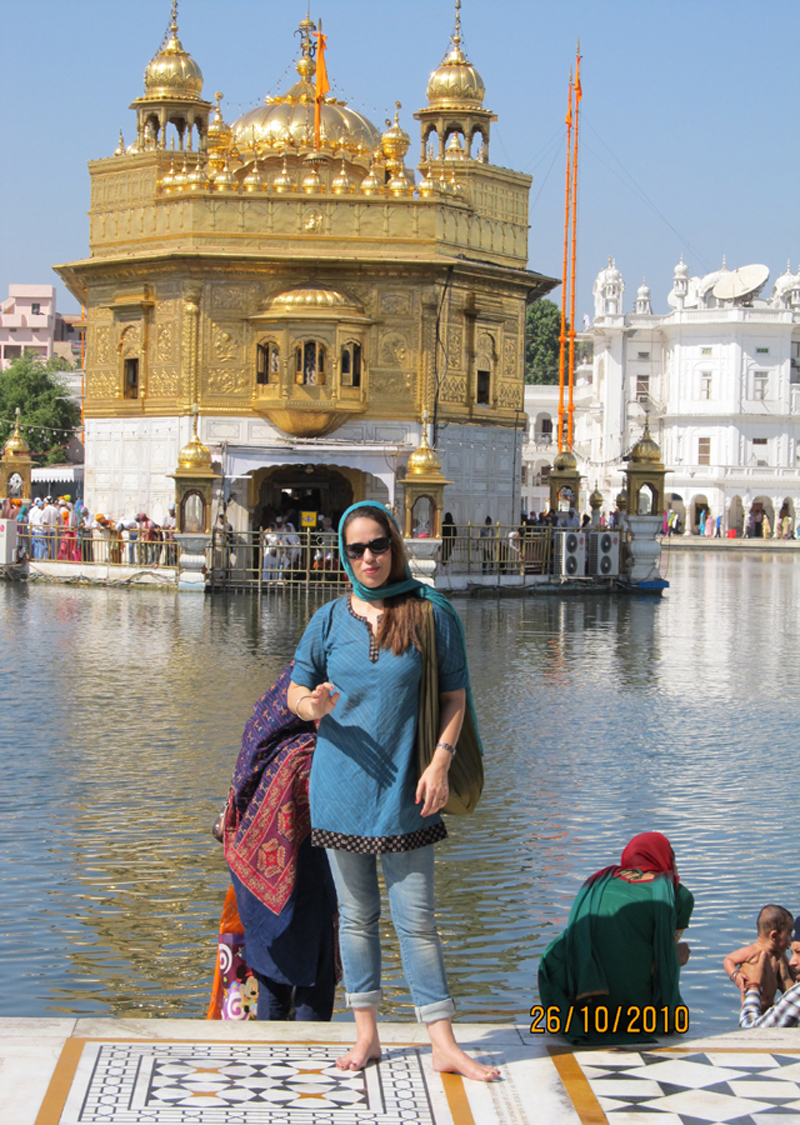 During our four-day stay in Amritsar, we went to the temple everyday — morning, noon and at night. We had food at the langar (free community meals) and I was really impressed by how an army of volunteers keep the kitchen running and how people from all walks of life sit on the floor and share the same food.
We also went for darshan (bowing in prayers) at the main temple, and I was quite impressed by the way the history of Sikhs has been preserved in this holy place. At one of the shops just outside the temple complex, we bought kadas (steel bracelets). It's always on my wrist. I have visited dozens of religious places in India, but the Golden Temple is the best and my favourite place.
Whenever I go back to India on a visit, I would board a train to Amritsar, just to spend some hours at this Sikh shrine and have langar (free kitchen) there.
(Florencia Costa, a Brazilian from Sao Paulo, was the first journalist from the whole of South American continent to be posted in India in 2006. During her six-year stay in India, she not only covered the Indian sub-continent for her newspaper O Globo, but also managed to collect so much material about India during her visits around the country that she has come out with a fantastic book titled Os Indianos (The Indians) in her native Portuguese language. The book, which was released in Sao Paulo recently, has been very well received in Brazil. She is married to Indian journalist Shobhan Saxena who now writes for the Times of India from Brazil)
READ: 10 amazing things ancient India gave to the world