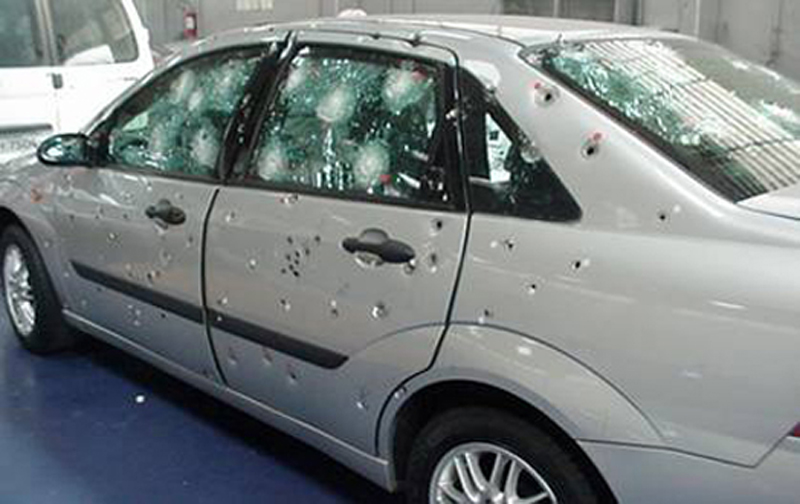 KARACHI: Bulletproof cars are fast becoming a big industry in Pakistan thanks to the violence of every variety that the country is going through – sectarian, target shootings, ethnic cleansing, terrorist attacks, reports Express Tribune from Karachi.
Reports says about 35 bullet-proof cars are ordered each month.
The demand for bullet-proof cars is the highest in Karachi, which used be the safest city in the country once upon a time and now has become the most violence-prone with daily killings.
Express Tribune quoted Director Toyota Central Motors (TCM) Shahzad Godil as saying that 20 bullet-proof cars are being ordered in Karachi every month.
The demand for bullet proof vehicles has also increased in other parts of the country, with monthly orders outside of Karachi currently standing at 15-20 per month, he said.
Pakistan has four bullet-proof car manufacturing factories in Karachi,  and one each in Lahore, Islamabad and Peshawar.
"It is unusual that up to 20 orders are being placed for bullet proof cars every month by the private sector, particularly businessmen. In the past only politicians and law enforcing agencies used to order bullet proof vehicles," Godil was quoted as saying.
Each bullet-proof car costs Rs 3 million and it can sustain attacks from AK-47 assault rifles.
DON'T MISS: Mohammed Anwar: A Pakistani refugee's journey of success in Canada