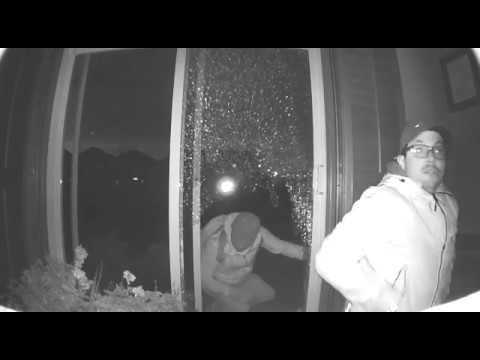 The Canadian Bazaar
MISSISSAUGA: A shocking video of daring burglary at a Mississuaga home shows two burglars breaking the sliding glass door to enter it.
The burglary took place on March 10 in the area of Eglinton Avenue West and Dubonet Drive in Mississauga. Peel Police released the video today – March 31.
The thieves stole jewelry and electronics goods worth thousands of dollars from the home.
In the video, as the first burglar enters the home by smashing the window glass door, he goes for the video camera to disable it as the second suspect follows him.
The face of the first suspect is very clear. The two men are talking all the time as they rummage through rooms in search of items.
Peel police are seeking public help in identifying the suspects.
It has also warned residents to be vigilant, keep an eye on their neighbourhoods and report any suspicious activity to the police.
READ NEXT: Broad-daylight robbery at RBC bank in Brampton