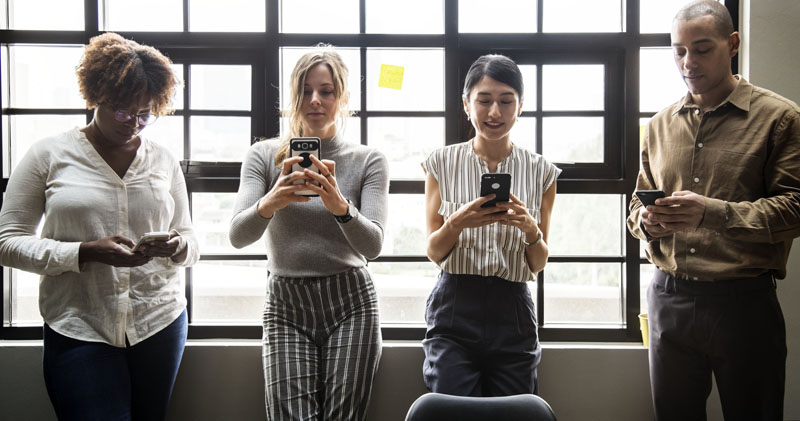 TORONTO: Canadian cellphone users will have cheaper data-only plans in the New Year.
According to the Canadian Radio-television and Telecommunications Commission (CRTC), Canadians will have access to innovative and affordable options for mobile wireless services in the next three months.
Bell Mobility, Rogers and Telus have agreed to offer a broad range of lower-cost data-only mobile wireless plans in the New Year.
These top national wireless providers will introduce many lower-cost data-only plans not available till now.
The new plans will range from as low as $15 for 250 MB to $30 for 1GB of monthly data, with a mix of prepaid and postpaid options, on both the 3G and LTE networks.
The CRTC says it will monitor the implementation and availability of these plans over the coming months to ensure that the national wireless providers honour their commitments.
Bell Mobility, Rogers and Telus must report back to the CRTC every six months with information about their new data-only wireless plans, including demand and marketing efforts.
The CRTC said it would initiate a comprehensive review of mobile wireless services in early 2019 to examine whether further action is required to improve the choice and affordability of mobile wireless services for Canadians.
"Canadians deserve to have access to a wide range of mobile wireless plans in the market. While the new lower-cost data-only plans represent a step in the right direction and provide more choice for Canadians, we remain concerned by the overall condition of the market. To this end, the review we will launch next year will look at the state of mobile wireless competition more broadly,'' says Ian Scott, chairperson and CEO of the CRTC.
Some of the providers will also offer discounts or increased data allowances on their lower-cost data-only wireless plans for people with disabilities.