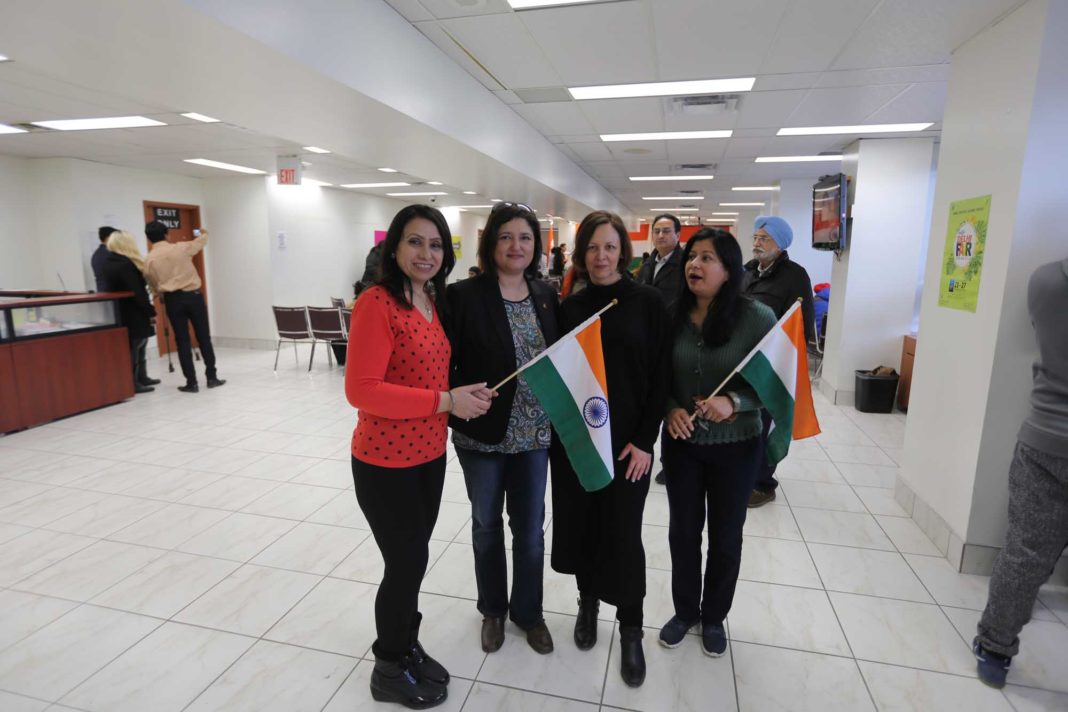 The Canadian Bazaar
TORONTO: Delhi's Fawzia Khan is the brain behind the women's non-profit called Women That Give (WTG) that is helping helpless women in distress in the Toronto area.
She speaks about how she and her colleagues at WTG are trying to change the lives of unfortunate women.
Q: When was Women That Give started?
The WTG was started in 2016.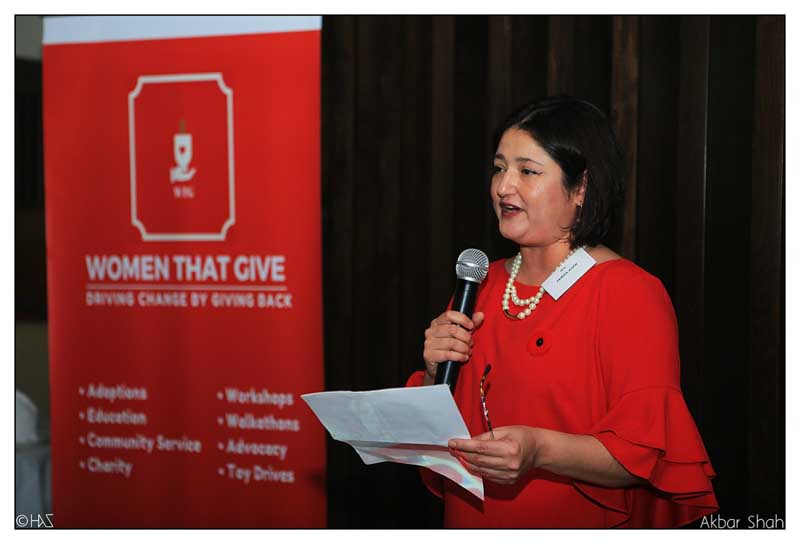 Q: What was the trigger?
The WTG got started by a group of women who were already helping and contributing to the communities on their own.
One day, we got together and decided to combine our efforts to make bigger impact as one unified force.
I have been very vocal about women's rights from early on in my life as my father was an inspector-general of police. He has been very inspirational for me. I have a daughter and I want a better world for her and for all girls. Women That Give came into existence for them.
Q: How do you help them?
We help women in distress and other needy citizens by equipping them with employable tools and entrepreneurial skills for economic empowerment.
Q: How does Women That Give work? Who funds it?
We are is a volunteer-run organization that provides training to women in distress, in partnership with shelter homes. We have been funding ourselves until now with the help of families and friends. As the need to help is growing, the organization is reaching out for donations.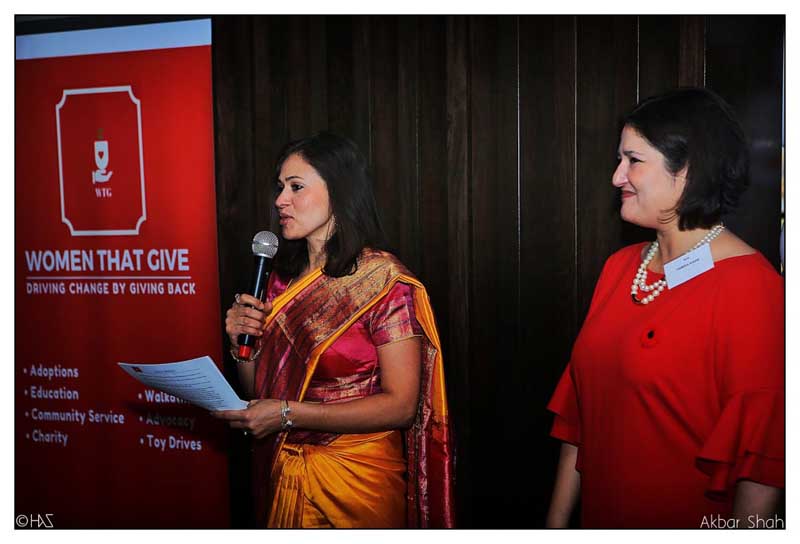 Q: What kind of people are involved in Women That Give?
We have a great team of talented women volunteers who are well-established in their own fields.
Q: How is your organization different from other similar bodies?
Women That Give aims to give the ownership of life back to all women. Our focus is on convincing them to have self-belief.
We have made a significant impact to help and uplift women in distress and other needy citizens. This has been done through adoptions and workshops that are offered by certified ladies of the WTG in their specific fields.
We have made a positive impact in the lives of over one and a half dozen women in shelter homes in less than four months.
Our workshops and training are unique, healing and giving these women the self-belief to become self-reliant and stigma free.
We develop in them an interest to learn and become economically self-sufficient. Our aim is to put a smile back on their face.
We also adopted an intellectually disabled woman to play in Special Olympics 2017, by supporting the athlete's abilities and reassuring that she is no less than her peers.
Q: What are your long-term goals?
We want to continue to make a positive change in the lives of helpless women. We will continue providing entrepreneurial and employable skills through workshops and training. We will assist them with job placements.
Wherever needed, we will provide legal assistance by hiring lawyers because for single traumatized women, accessing legal help or other programs is a big barrier.
We will provide abused homeless women with housing or livable space and  support intellectually disabled women and kids as they too have the will to prosper. All they are missing are the resources. We at WTG will help them through adoptions and workshops.