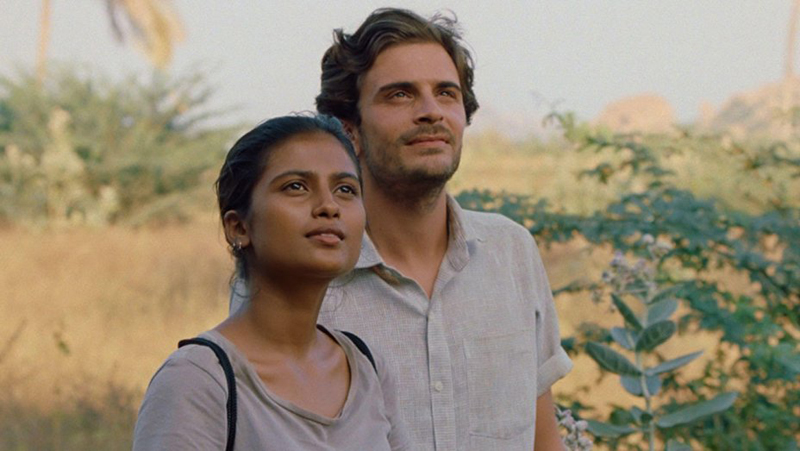 TORONTO: Filmed mostly in lush green Goa outback, director Mia Hansen-Love's Maya is an ode to India — and love and a journey into self-healing.
Bringing in an element of autobiography, the young French director of major films such as Father of My Children and Things to Come, has woven a languid love story around French actor Roman Kolinka (Gabriel) and our desi Aarshi Banerjee.
The film, which premiered at the Toronto International Film Festival here this week, got rave reviews as Maya becomes the young female director's sixth full-length film.
To begin with, the storyline meanders from Syria where French war correspondent Gabriel for The Daily Beast is just released to home in France where he gets post-traumatic stress disorder treatment.
As he and fellow former hostage Frederic (Alex Descas) are given psychiatric help, Gabriel reconnect with his girlfriend Naomi (Judith Chemla) only to find that they had broke up before he was captured in Syria.
Then the scene quickly shifts to Goa where Gabriel lands on the advice of his psychiatrist. From there onwards, as TIFF director CEO says about Maya, this film just floats.
But Gabriel has a deep Indian connection as his parents have a property in Goa and his mother works for an NGO in Mumbai. The film becomes a sort of travelogue interspersed with chaotic rural and beach scenes as Gabriel meets his godfather who runs a hotel.
His life takes another quick turn as he meets his godfather's lanky teenage daughter Maya (Aarshi Banerjee) who had left her studies in Britain to be closer to her roots. Slowly, she develops a crush on Gabriel as she takes him on a tour of breathtakingly beautiful rural areas.
But Gabrial has other designs as he says goodbye to Maya and sets on a train tour of India which takes him to Kolkata and cities before ending in Mumbai where he reconnects with his mother.
Maya straddles two worlds – east and west – in an individual's quest for self-healing.
It's director Mia Hansen-Love's sixth full-length film.