MUMBAI: Bollywood's gorgeous diva Neetu Chandra opened the fifth season of  `India Dance Week – Dance for Cause' at Kurla here on Saturday.
Conceived by Sandip Soparrkar and Phoenix Marketcity Kurla, India Dance Week is the only dance festival in the country that has Indian classical, Indian folk, international folk, ballet, Bollywood, ballroom, hip hop, jazz, Latin dances and many other dance forms performed by professionals from all over India.
Neetu Chandra lit the inaugural lamp. She was also seen shaking a leg on her super hit song "Ada Haye Haye Ada" from the film Garam Masala.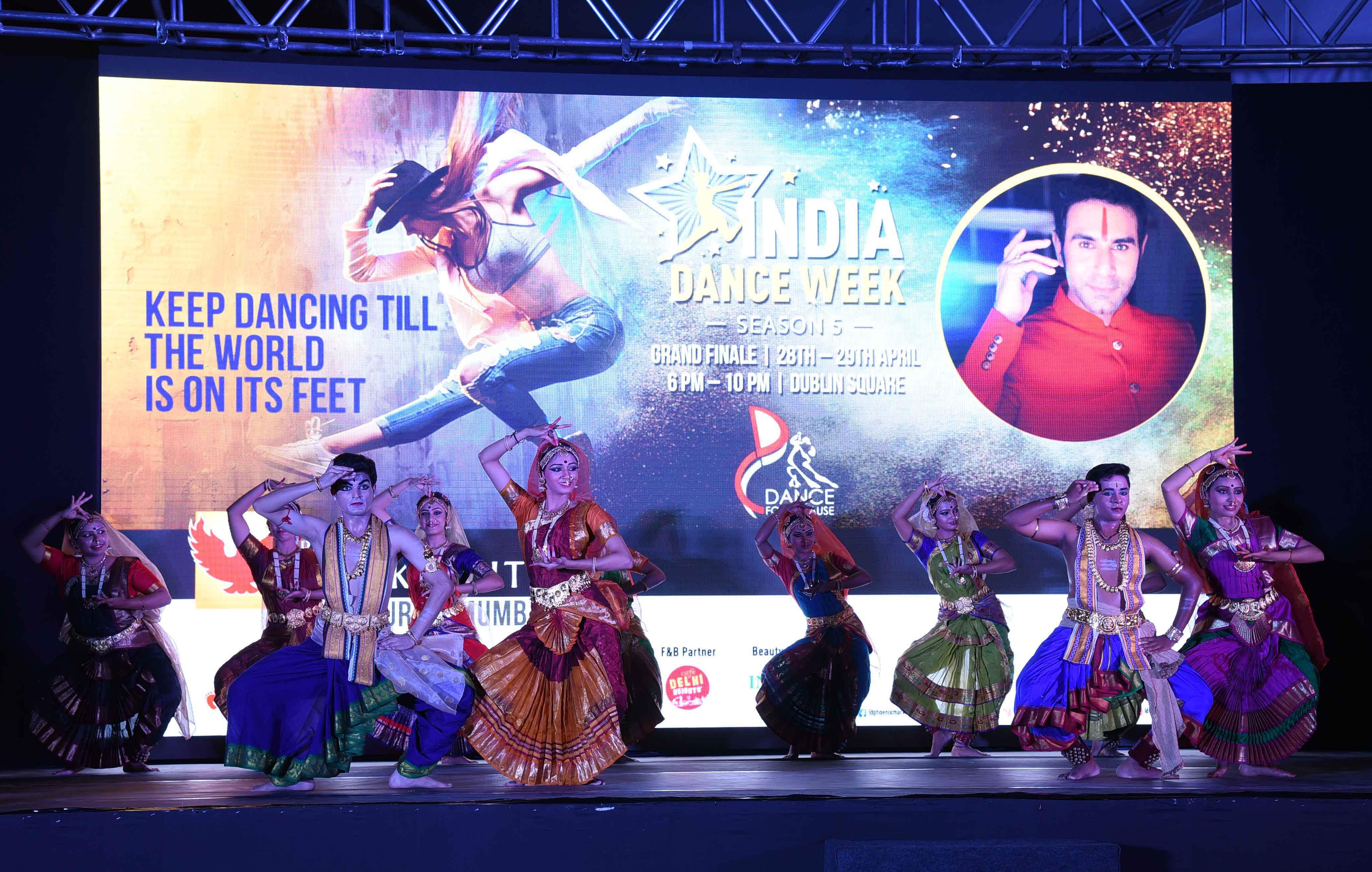 When she took to the stage and started to dance, the crowd cheered and demanded to see her iconic moves. She obliged to everyone's delight.
Dressed in an off-white jacket designed by Deepak Shah of More Mischief, Sandip Soparrkar introduced the host actor Siddhaanth Surryavanshi Dance,  followed by actors Yuvraaj Parashar, Aartii Nagpal and Vedika performing a heartfelt dance on the theme of "Say No to Drugs" for the NGO Stairs.
There were classical dances by Dr Uma Rele of Nalanda, folk dances by Shreyas Desai and Myriad Arts. Villoo Bharucha's School of Ballet performed Russian and French style ballet. The Brian Fernandes Dance Academy showcased modern dances and the Sandip Soparrkar Ballroom Studio presented various colourful Latin and Ballroom dances.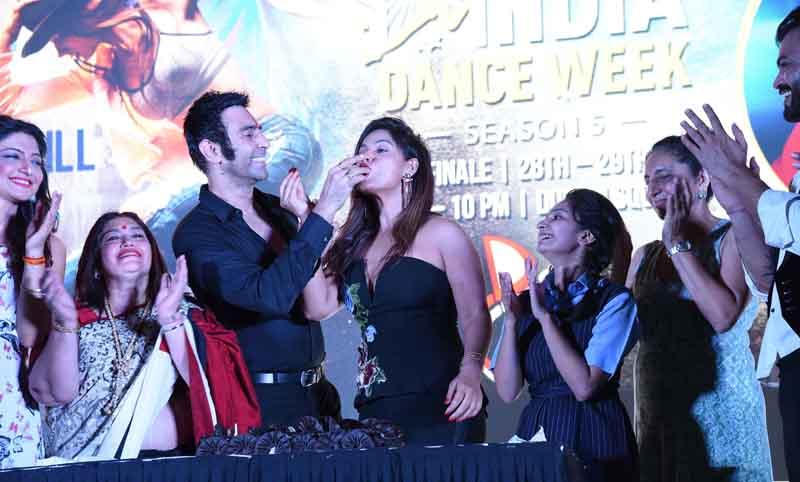 The motto of the fifth season of India Dance Week was `Dance for a Cause' in support of  the NGO Stairs which is highlighting the issue of drug abuse.
Neetu Chandra said, "Drugs ate slowly eating up the roots of our society and this issue should be addressed immediately or soon we will have nothing left in our youth, love, care and well bonded family is the only way we can help people get out of drug problem, so let all stand up and fight and say `no' to drugs."