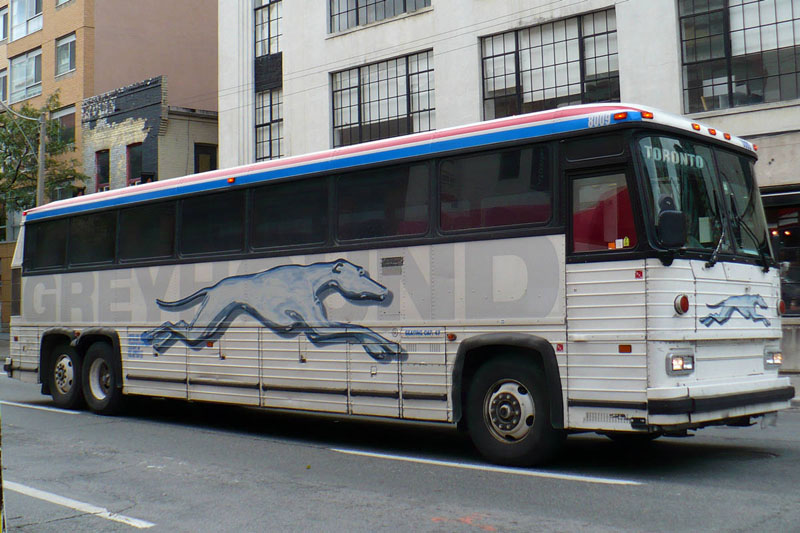 TORONTO: With its ridership declining sharply over the years, Greyhound is ceasing all passenger and freight operations in Alberta, Saskatchewan and Manitoba from October 31.
It will also stop operations in British Columbia, except the  Vancouver-Seattle route which is served by Greyhound (US) and BoltBus. Greyhound serves about 60 communities across British Columbia. 
With this announcement on Monday, Greyhound Canada will cease all operations in western Canada.
The company said on Monday that it will, however, keep serving all routes in Ontario and Quebec except the Trans-Canada service west of Sudbury in northern Ontario which it will exit.  
The routes where Greyhound Canada services will continue are:
Toronto-Ottawa-Montreal-New York

Toronto-Niagara Falls-Buffalo-New York

Toronto-London-Windsor-Detroit

Toronto-Barrie, Toronto-Guelph/Kitchener/Cambridge, and all other southern Ontario services.
Greyhound Canada said it was forced to exit because of declining ridership in rural communities, increased competition from subsidized national and inter-regional passenger transportation services; the new entry of ultra-low-cost carriers; regulatory constraints, and increased car travel.
Stuart Kendrick, Senior Vice President of Greyhound Canada, said, "It is with a heavy heart that we announce these service impacts for the end of October. We understand that these route changes are difficult for our customers. Despite best efforts over several years, ridership has dropped nearly 41% across the country since 2010 within a changing and increasingly challenging transportation environment. Simply put, we can no longer operate unsustainable routes.''
Greyhound's decision will lead to loss of 415 jobs and impact over two million consumers.
Many people reacted with alarm to Greyhound's decision.
cutting greyhound services in western canada will result in the deaths of more indigenous women who have no other means of transportation. this is something the folks at the national inquiry should be making a statement on.

— Emily Riddle (@emilyjaneriddle) July 9, 2018
This is Ray Worden. He's been a Greyhound bus driver for 30 years. Knows many passengers by name. He found out about the Western Canadian route cancellations this afternoon. Worries for seniors who he says use Greyhound to come to hospitals/clinics in #yeg pic.twitter.com/SyUsrCDjPQ

— Dan Grummett (@DGrummettCTV) July 9, 2018
This is terrible #news for #CanadianArenaLeague and our #traveling #supporters that wish to take a road trip to games! As well the countless of Canadians that rely on your services!

— CALFootballCA (@CALFootballCA) July 9, 2018
Extremely sad news! How will disabled people & millions of others in Canada who need Greyhound go to see Family or travel as no other long haul transportation option. Some communities no bus transit service to Airport such as #Nanaimo to even consider to fly out.

— Brent (Weatherman) (@Weatherman2709) July 9, 2018
This is not good at all. My daughter goes to school @thompsonriversu in Kamloops and comes home on breaks via @GreyhoundBus What is she supposed to do take the ridiculously over priced flights offered by @WestJet @AirCanada or @VIA_Rail ?

— Jamie Ellis (@Jellis35) July 9, 2018