A unique Indian Army veteran in Canada, Capt Harjinderpal Singh comes with 40 years of experience and top-notch degrees in auto services sector
BRAMPTON: Harrad Auto Services at 5 Melanie Drive in Brampton is not just another shop. It is an award-winning, top-ranked auto service provider in the city.
What has made Harrad Auto – which serves about 7,000 vehicles each year from its 3,500 square-foot facility – the best service provider in the city?
Simple. The man – Captain (Retd) Harjinderpal Singh – behind it is no ordinary mechanic. He comes packed with 40 years of experience and best degrees in auto services.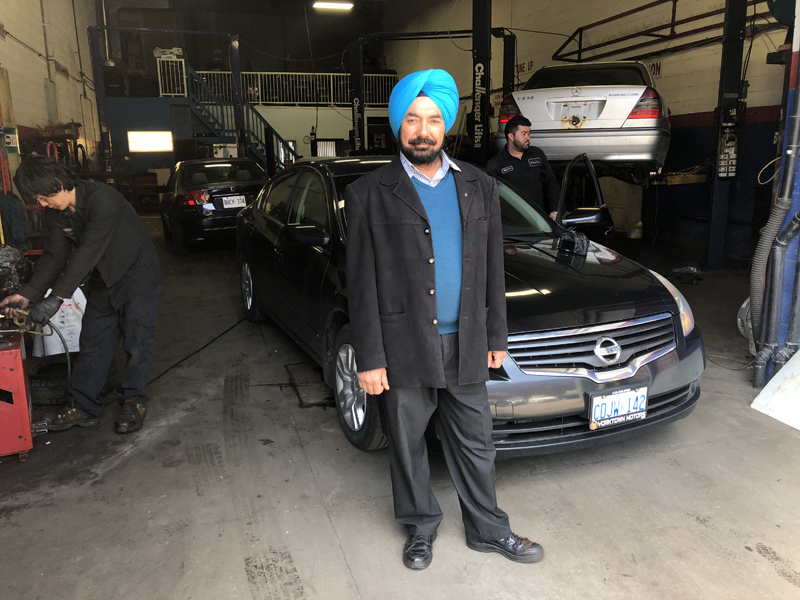 After serving in the Indian Army from 1972 to 1994 when this Amritsar-born officer moved to Canada in 1996, he brought with him a very deep expertise in auto services that few could match.
As an officer in the Corps of Electrical and Mechanical Engineers(EME) of the Indian Army, he developed mechanical expertise in heavy truck, tanks and earthmovers, let alone cars and jeeps.
As Capt Singh, who joined the army as a 17-year-old boy in 1972 by topping the entrance exam in his zone, explains, "In the army, I first earned automobile degrees and then got real-life training. I got expertise in heavy trucks, heavy-duty equipment, earthmovers, recovery vehicles, and aviation equipment and got posted to the toughest places – Srinagar, Baramulla, Assam, Nagaland, Burma and even with the Indian Peace-Keeping Force in Sri Lanka to provide it technical support.''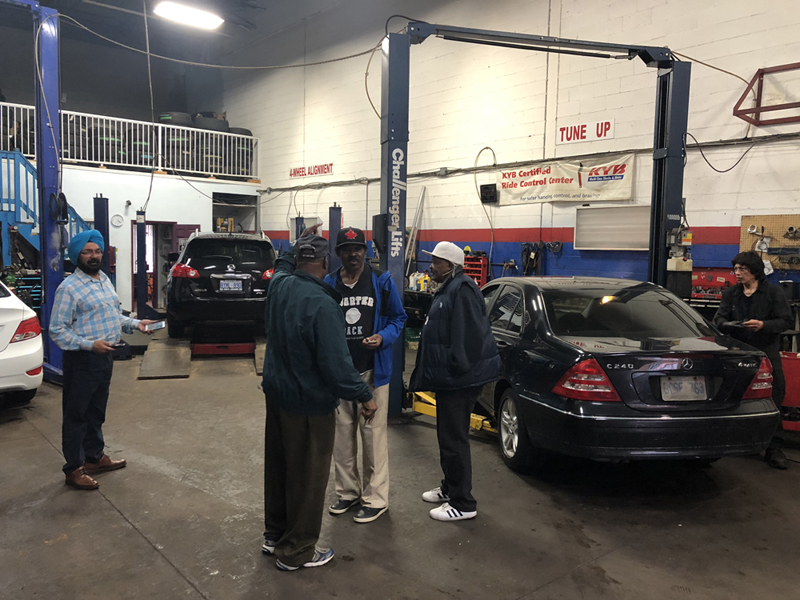 In 1994, Capt Singh took early retirement as one of his brothers – Upinder Singh Riar – in Vancouver suggested him to come to Canada as this country needed service technicians. "I applied and landed here on August 2, 1998,'' he says.
Despite his high levels of auto expertise, he preferred to first get Canadian certifications in his field. "First, I did my auto services engineering course from Durham College, then I did courses in emission inspection and emission repair technician. I finished all in six months. Then I did highway truck and coach technician's course.''
After working for others for four years, Capt Singh moved to Brampton and set up Harrad Auto Services in 2004.
"We have been growing since then. Today, our staff of half a dozen technicians serve about two dozens vehicles each day.''
Today, Harrad Auto stands out as number one in services in Brampton.
"We are the best because I have the technical expertise of 40 years and high levels of education in India and Canada. Plus, I follow the army discipline in our daily work. We follow honesty and provide the best service with good prices,'' says Capt Singh.