TORONTO: A couple of years after Elvis became a household name in the US, I heard him for the first time singing out from a juke box while downing a chicken roll at Napoli restaurant situated at Churchgate in what was then known as Bombay (Mumbai) in India. The song was Jailhouse Rock which still blares out as my phone's ringtone! 'Hound Dog', 'Rip It Up' and 'Blue Suede Shoes' followed on the juke box.
It was instant fascination. The Beatles were not around nor were the Stones, and Elvis was definitely more hip than Dean Martin or Frank Sinatra. Yes, Cliff Richard of England was there but this was the swaggering and cool Elvis the Pelvis from 'America!'
Elvis was born on Jan 8, 1935, as Elvis Aaron Presley in Tupelo, Mississippi. His family then moved to Memphis, Tennessee, where Elvis grew up with Rhythm & Blues and country music all around him. While still in his teens, he was discovered by Sun Records whose boss Sam Phillips wanted to bring the sound of African-American music to a wider audience.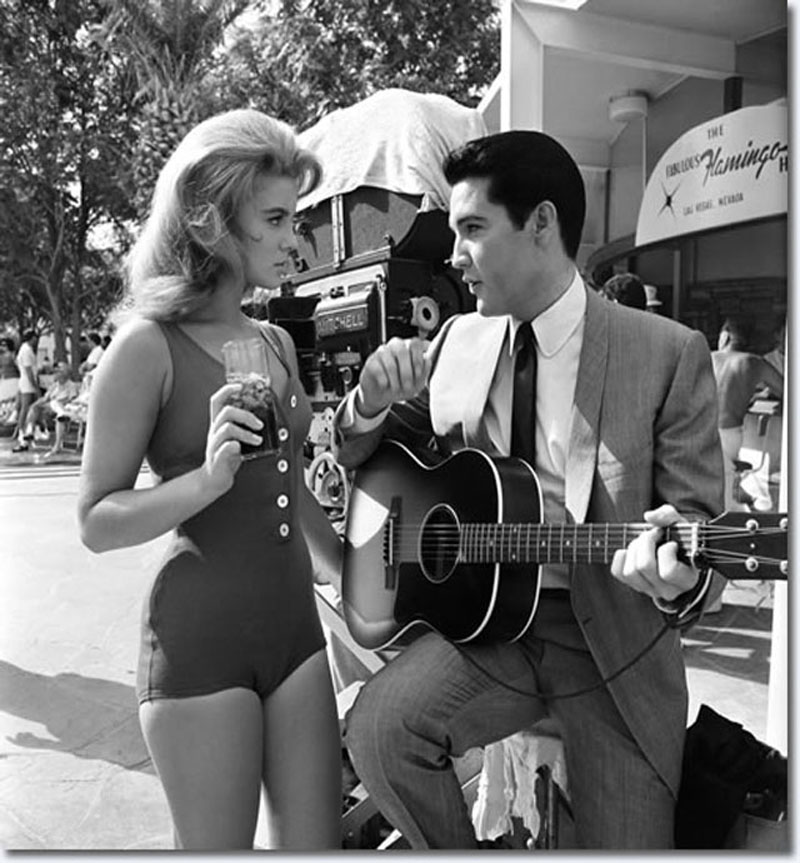 Elvis fit the bill, especially his dynamic hip thrusting movements (whereby he gained the moniker 'Elvis the Pelvis') that sent pangs of envy through the guys and prompted screams of admiration from the girls. This was early raunchy evocative material – relatively clean by today's standards.
He also made movies. His first was Love Me Tender in 1956 but it was in the 60s after having served time in the US army (the compulsory draft was in effect whereby every able-bodied man past 18 had to serve in the military complex) that marked his most prolific years. There would be long line-ups for advance booking for his musical movies in India and I personally would line up to buy first day/ first show tickets and saw 'Fun In Acapulco', 'Kid Galahad', Girls!Girls!Girls! and his most popular 'Viva Las Vegas', to name a few. He made 31 musicals in his life time (not counting documentaries).
In 1968, Elvis made a comeback to the live concert scene. It was then that I made it my life's mission to see him live and I got my chance while studying in the US in 1972. Working night shifts at 'Dunkin' Doughnuts', I saved up enough money and a friend and I jumped freight trains from Ithaca to Las Vegas to see the King (as he was then known) at the Hilton in Vegas.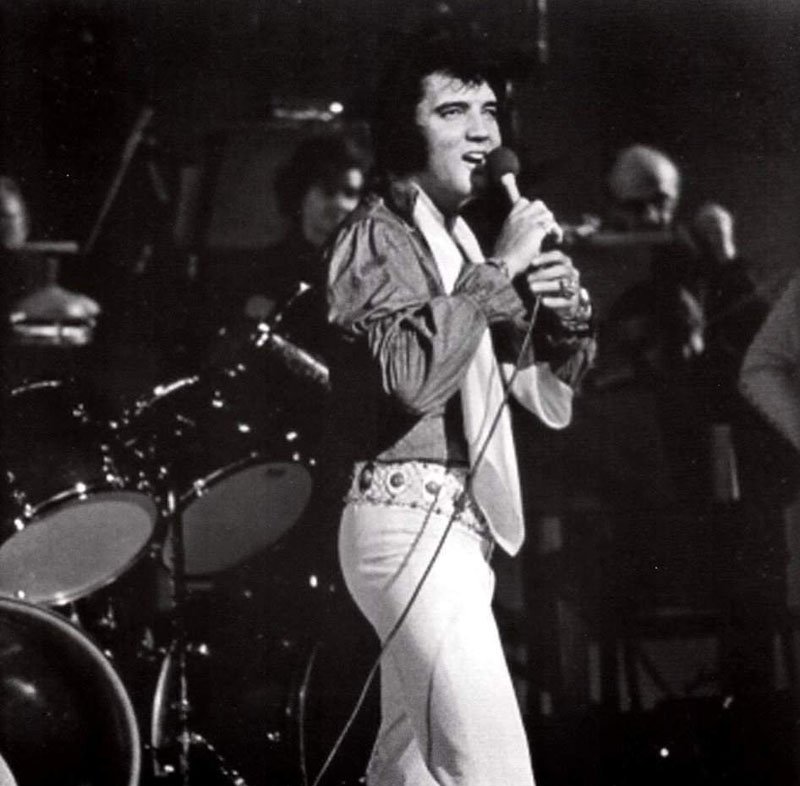 That fateful night in Vegas in 1972 was a mind-blowing experience. To start off the sold-out evening, there was a grand sensory overload light show heralding the stage appearance of the mighty King and then he burst onto the scene, taller than life, and in pure Vegas style belted out the opening lines to Blue Suede Shoes- 'One for the MONEY, two for the SHOW, three to get ready and go girls go… The women (not teenagers, but women in their 20s, 30s and 40s) present sent probity to the wind as they screamed in ecstasy and cried in happiness yelling out to make love  and have children with this mighty wizard of rock and roll. With every scream, Elvis moved his pelvis with even more dynamism and energy. This was Vegas at its finest!
Despite a multitude of offers, Elvis never did any major concerts outside of the US as his manager was allegedly an illegal European immigrant and he feared that he would not be allowed back into the US once he left. Instead this manager drummed up the next best idea.
In 1973, in the world's first globally televised show via satellite and using Japanese (to give it an international flavour) technology, Elvis gave his legendary performance in Hawaii, away from mainland USA, but still a part of the US. This show was seen worldwide and was called 'Aloha from Hawaii'. The white suit he wore at that concert was the basis for many artists' suits thereafter. Even Amitabh Bachchan wore a similarly styled suit in one of his movies.
Sadly, after that exemplary concert, Elvis personal life went on a decline and he took to drugs that finally ended his life and on August 16, 1977, the world was bereft of this sorcerer of women and emperor of rock.
However, he will forever live in our hearts!
READ ALSO: When the Beatles were straight and clean before Bob Dylan turned them to marijuana