News East West
MUMBAI: Bollywood super star Salman Khan has been jailed for five years for killing the endangered species of blackbucks in Rajasthan 19 years ago.
A trial court in Jodhpur in Rajasthan pronounced this sentence in the 1998 blackbuck poaching case involving the super star and four other actors. Salman Khan was taken into custody and sent to Jodhpur central Jail where India's famous rape accused godman Asaram Bapu is also lodged. He was also fined Rs 10,000.
Judge Dev Kumar Khatri acquitted four other co-accused Bollywood stars – Saif Ali Khan, Tabu, Sonali Bendre and Neelam. Travel agent Dushyant Singh and Salman's assistant Dinesh Gawre were also named in the case.
The Bollywood super star is jail thanks to the fierce commitment of the local Bishnoi community which worships nature and protects blackbucks and trees as symbols of God.
READ ALSO: 12 Bollywood actors who went to jail
Salman was held guilty of killing two blackbucks at Kankani village near Jodhpur on October 2, 1998, while shooting for the film Hum Saath Saath Hain in the area. Earlier, he was also convicted in two other poaching cases by the trial court but acquitted by the Rajasthan high court later. This was the third and last poaching case against him.
During the trial, Salman pleaded his innocence, saying that he was being framed.
The blackbuck is revered by the Bishnoi sect of Hindus which is spread across Rajasthan and Haryana.
Started in the 15th century by Guru Jambheshwar of Bikaner in Rajasthan, the Bishnoi sec worships the black buck. The sect founder preached protecting nature and animals as equal to worship of God. The Bushnoi people wouldn't hesitate to lay down their lives for protecting animals and trees.
It was the commitment of a Bishnoi man who says he was witness to Salman Khan killing black bucks that landed the Bollywood super star in jail.
Poonamchand Bishnoi told the court that he saw Salman and other Bollywood stars on a hunting mission at Bhagoda ki Dhani near Kankani village outside Jodhpur. He said Salman and others were in a jeep and he heard the gunshots fired by Salman.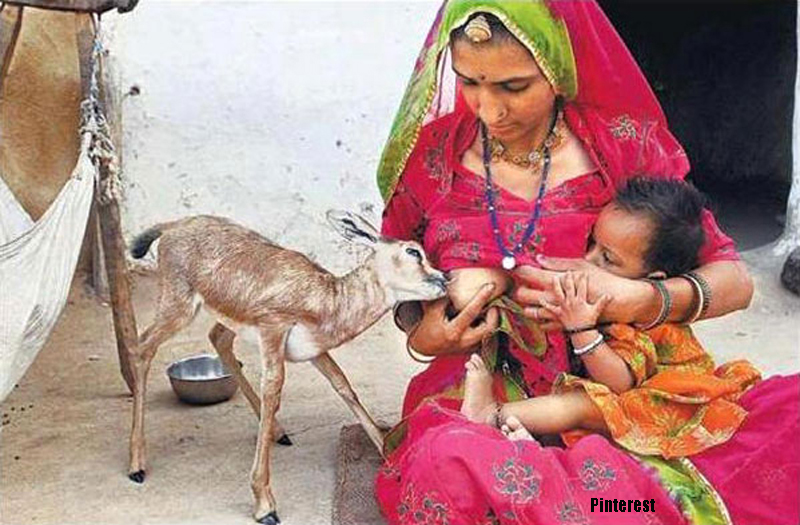 Salman has been sentenced under the Wildlife Protection Act which carries a maximum sentence of six years.
The actor was also sentenced to five years in the 2002 hit-and-run case in which his car killed a person sleeping on a Mumbai road but later acquitted.
Making his Bollywood debut in Biwi Ho To Aisi as a teenager, Salman went on to become one of the super stars of Bollywood. Known as bhai to his huge fan base, Salman has been mired in controversies – whether it is his love life or his fights with fellow actors.
But on the other hand, India's most eligible bachelor has been trying to project a humane image of himself through his NGO called Being Human Foundation which he created in 2007 to promote health and education of the poor children.
After his sentence, Salman Khan moved an application for bail which will be taken up by the court tomorrow.
During the trial, Salman pleaded innocence, saying he was framed in the case.
In a TV interview (below), he had said that he was actually helping the animal in distress and he had been framed in this case.
NEXT: 8 love affairs of Salman Khan