He and his colleagues at AIM for SEVA Canada raise over $6 million for rural kids in India
BRAMPTON: Dr Terry Papneja is an accidental dentist. And he is an accidental Canadian.
Born into a Punjabi family that had settled in the small town of Kareli in Madhya Pradesh after being uprooted from Pakistan during the Partition in 1947, he wanted to follow in his doctor father's footsteps, get a degree in medicine and take over dad's practice.
But destiny had other designs for him. In the medical entrance exam, he fell short by one mark for admission to medicine. As a result, he was allotted dentistry.
And during his dentistry course, he happened to listen to a lecture by a visiting Indian-American dentist from Chicago about the big prospects of this profession in North America. Young Trilochan – Terry's original name – started dreaming about going to North America one day.
Luck intervened to fulfil his dream.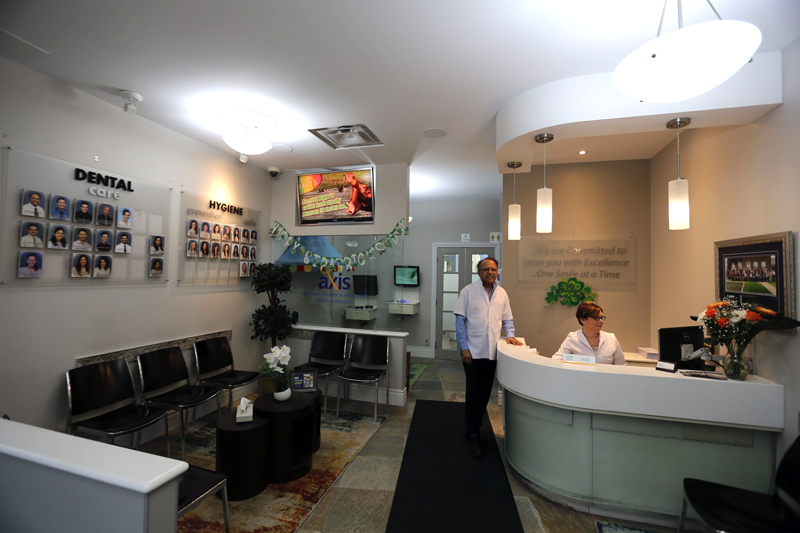 The young dentist had just joined the Indian army dental corps with the idea of getting some experience so that he could go back to his hometown and join his father's medical practice when Canada beckoned.
"Just after joining the army, I read a matrimonial ad for a groom for a girl from Canada. I responded to it. Interestingly, a colleague of mine in the army knew the brother-in-law of that girl and he arranged my meeting with the girl's family,'' he says.
That girl Nimmi became his wife and he moved to Canada in 1981.
Once in Toronto, he got his Canadian credentials and started his Axis Dental Clinic in 1986. He started off with one room and one chair and today Axis Dental Clinic is one of the biggest in the Greater Toronto Area.
Charity has also been a big part of this soft-spoken dentist's life. "As a young boy, I saw poverty at close quarters in my hometown and read how Gandhi made service to God's creation as his mission after reading the holy Gita. I always wanted to do something for the needy,'' says Dr Papneja who is also an ardent follower of Vedanta.
The father of two daughters started charity work by sponsoring education of poor kids in his hometown and then setting up a higher secondary school in memory of his late father Dr K.L. Papneja.
In 2002, he took the initiative to set up the non-profit AIM for Seva Canada to raise money for building hostels for the poor kids in rural India.
AIM for Seva Canada is the sister organization of All India Mission (AIM) for Seva started by Vedanta philosopher Swami Dayanada Saraswati in India in 2000 to promote education and health of poor kids in rural India.
"Over the years, we have raised $6.6 million and sponsored 26 students hostels for poor kids to give them free education, accommodation and food and meet all their expenses,'' he says.
In this interview, Dr Terry Papneja talks about his life, profession and his mission to serve the poor and needy.
Q: First things first. Tell us about your family background.
Our family comes from Bhatti Chak village near Gujranwala in today's Pakistan. My grandfather was a landlord and we had our own gurdwara there. My father was a general physician.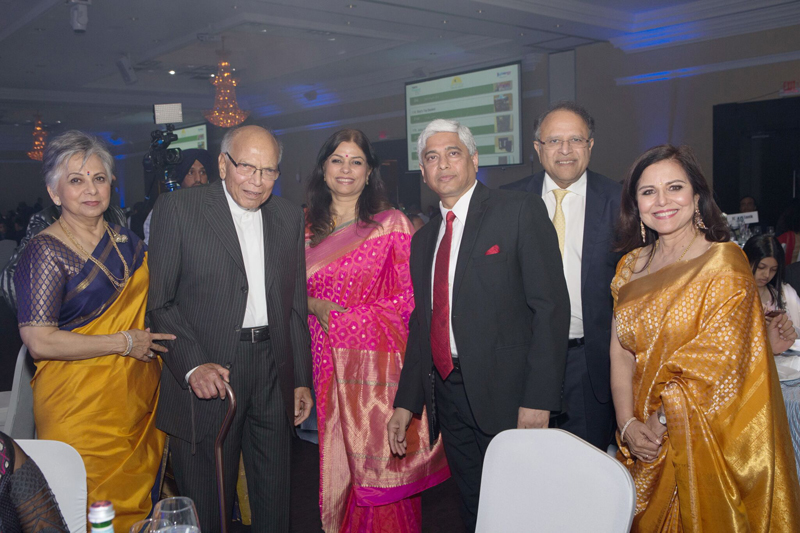 The Partition in 1947 forced our family to move to India and we settled in Kareli town in Madhya Pradesh because one of family friends had moved there for business purposes before the Partition.
Kareli was a small town of 5,000 people back then. As the Indian government had relocated about 100 families of refugees from Pakistan to Kareli, it created pressure on this small town as we opened shops and competed with the locals. But it was peaceful and good life. All of us – 10 brothers and sisters – were born there.
Q: You have said that the life in that small town as a little child taught you great lessons in charity. That's why you started AIM for Seva Canada, right?
When I was studying in school, I saw poverty at close quarters because many poor students came from huts in the nearby villages. The images of those poor students have stayed with me since then.
That's why when my father passed away, I opened a school in my hometown in his memory in 1992. It is called Dr K.L. Papneja Higher Secondary School where over 1,400 students study today.
Haunted by those childhood images of poverty, I also started sponsoring five poor kids from Kareli each year. Apart from paying all their expenses, I also hired a tutor for them. These kids would spend two hours each day at the tutor's place to get help in their education. Each year, I adopted five kids and sponsored them up to graduation level. At one time, I had 35 children in that programme and one of them – Manish – is working as a computer engineer in Dallas today.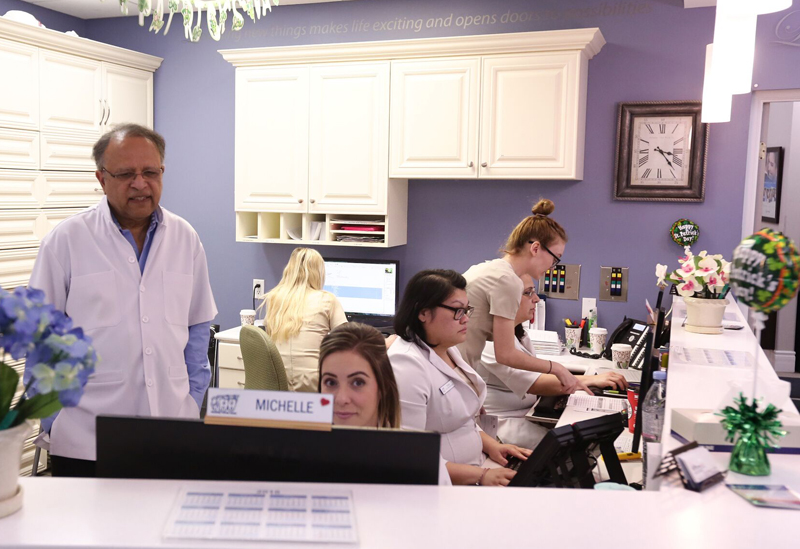 Q: How many students have you sponsored so far?
Actually, in 2002 I decided to sponsor a lot more students and started AIM for Seva Canada to institutionalize our sponsorship and reach more students.
Q: Where did the idea of starting AIM for Seva Canada come from?
Well, the idea to start AIM for Seva happened when Swamiji (Swami Dayanada Saraswati) came to Toronto.
Q: Where does AIM for Seva Canada stand today?
Since its inception in 2002, AIM for Seva Canada has raised money through annual galas, events and donations for educating poor rural students in India.
As these poor kids don't get the right environment in their homes and huts to focus on their studies, we build student hostels so that these children get the right environment, apart from food and facilities.
In the first year in 2002, we raised $20,000 and last year,  we collected $1 million. So far, we have raised $6.6 million for our mission. We are getting overwhelming response from people to the concept of student hostels for poor underprivileged kids.
In all, AIM for Seva has built 113 student hostels in India. Out of these, 26 have been built by  AIM for Seva Canada. We sponsor about 600 students each year.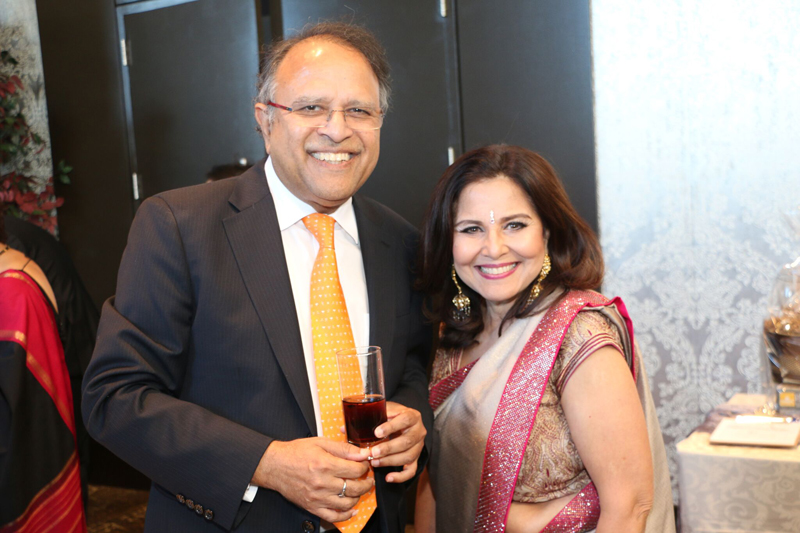 Q: Back to your childhood. Where did you get your initial education?
I did my schooling till the 11th grade in my hometown and then I went for my pre-medical course in Narsinghpur which was 16 km away. Then I joined Dental College in Indore.
Q: Why did you choose dentistry?
No, I didn't choose it. I wanted to do medicine and take over my father's practice. But in the entrance exam, I got one mark less than that required for admission to medicine and they allotted me dentistry.
Q: So you are an accidental dentist, right?
Yes. But I topped all four years and was the gold medalist. I also learnt great things during the dentistry course. Once an Indian-origin dentist from Chicago came to deliver a lecture to us. He told us how this profession offers much more opportunities and professional satisfaction in North America.
Immediately, I started dreaming about going to North America as I started my practice in Indore after finishing my degree in 1979.
I practised there for one year and then joined the Indian dental corps through the short service commission in January 1981 and was posted to Siliguri. The idea was to get wider experience because the army dental corps is huge. There I read a matrimonial ad in the Times of India for a Punjabi girl from Canada and replied to it. The brother-in-law of the girl knew someone who worked with me in the army. He arranged for me to meet the girl in Lucknow. That girl was Nimmi – my wife! She had a marketing diploma and was working with Panasonic in Toronto.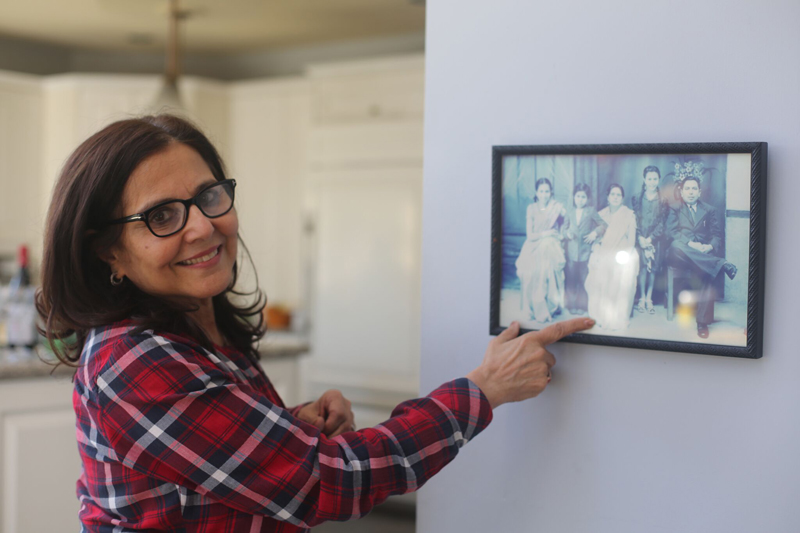 Q: So you marred Nimmi and move to Canada.
Yes, we married in March 1980. She returned to her job in Toronto and I resigned from the army. She sponsored me and I landed in Toronto in April 1981.
Q: How difficult was it to make a new career beginning in Canada?
Very tough. I met two practising Indian dentists who told me how difficult it was to get a licence. In fact, one of them told me to join police instead.
But I was determined and there were two ways to get a licence. One was writing the exam where the passing rate was just 5 percent.
The other option was to do a four-year course at the University of Toronto (UoT) dental college where they took only one out of 800 foreign-trained dentists. I got selected for the University of Toronto in 1983!
As I was studying at UoT, Quebec allowed foreign-trained dentists to write the qualifying exam. I wrote the exam in Montreal in December 1983 and got my licence to practice in Quebec in March 1984.
So after writing my first-year exam at UoT, I went to Montreal looking for job in the English-speaking areas because I wanted to make money. But I couldn't find any job and finally got one in a French-speaking small village on the Labrador border and went from village to village in the summer of 1984.
At that time I realized that when I sponsor my nieces and nephews they would have to learn French. So I thought Toronto would be better. So I wrote to the dean of dental college at UoT to give me one-year exemption and he agreed.
I returned and did two more years at UoT and got my licence in July 1986.
Q: Then you opened your practice in the name Axis Dental Group.
Yes. Actually I had leased this place in April 1986 before I got my licence. In September 1986, I opened this office with one chair and one room. Today, we have 14 chairs, 12 dentists and 85 staff working with us.
In our profession, over 50 percent dentists practice alone and not more than 5 percent practice with three or more dentists. I never imagined even in my wildest dreams that we would grow this big.
After six years of struggle, my professional life was back on track as my wife Nimmi took care of things. Our first daughter Anjali was born in 1989 and our second daughter Koyella in 1990. Both are doing medicine.
Q: Who has been your guiding role model?
Mahatma Gandhi. When I read his autobiography Experiments With Truth in 1976, what struck me the most about him was how he, after studying all the scriptures while in South Africa, said that the purpose of our life should be to serve God's creation. He donated all his assets in South Africa and decided to serve people.
Then he took the same vision to India to serve its people.
After reading Gandhi, I thought I could choose a smaller society, apart from my own family, to serve. I decided that I would serve our extended family  and educate underprivileged children.
Since this vision was born in me much earlier in life, it became easy to make decisions when the opportunity came – like sponsoring my extended family and educating poor kids in India by starting AIM for Seva Canada.
It all came from my conclusion that I made after reading Gandhi in 1976 at the age of 22.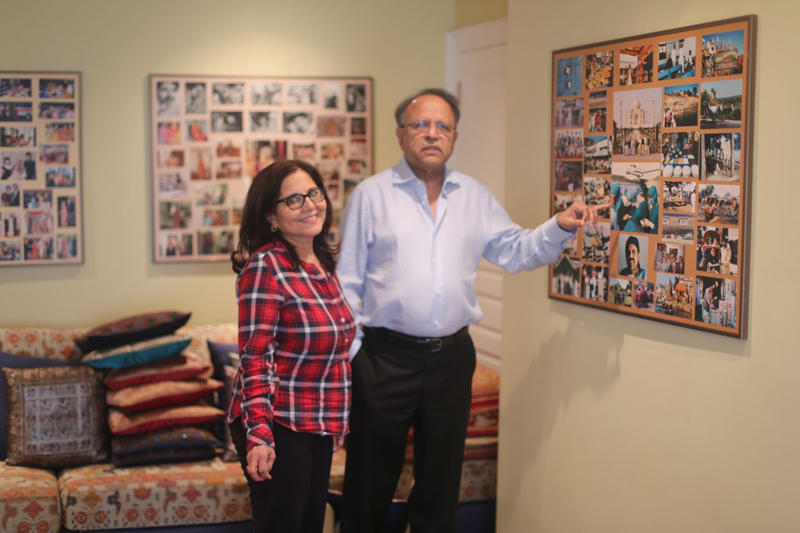 Q: What do you think is the best ingrained habit in you from childhood?
After I passed my grade eighth, I went to visit our relatives in Punjab and Delhi with my grandfather. It was 20 years after the Partition.
People who had come from Pakistan cried before my grandfather about their hurt for being let down by their own relatives in their struggle to re-establish themselves in India. Their biggest hurt was that their own brothers and sisters had abandoned them. Those painful scenes stuck in memory.
I made up my mind to ensure that my extended family won't go through the anguish that these people faced. I sponsored nine of my brothers and sisters. Eight of them live in Mississauga and one sister lives in Phoenix in the US. One of my younger brothers (Sooraj) practices family medicine in Mississauga. I helped all of them establish themselves.
I feel lucky that I got this kind of thinking ingrained in me from that childhood experience while visiting Punjab and Delhi with my grandfather.
Q: Your biggest regret in life.
No regrets.
Q: What was the happiest moment of your life?
When my daughters were born. It is new life, new beginning and children are just little living toys.
Q: What was the lowest point in your life?
My initial years of struggle to get professional credentials in Canada.
Q: Your biggest asset in life.
Children, nieces, and nephews. Most of them have done post-graduation degrees. I am happy that I was able to inspire them.
Q: Your biggest fear.
Whether I am keeping my patients and staff happy.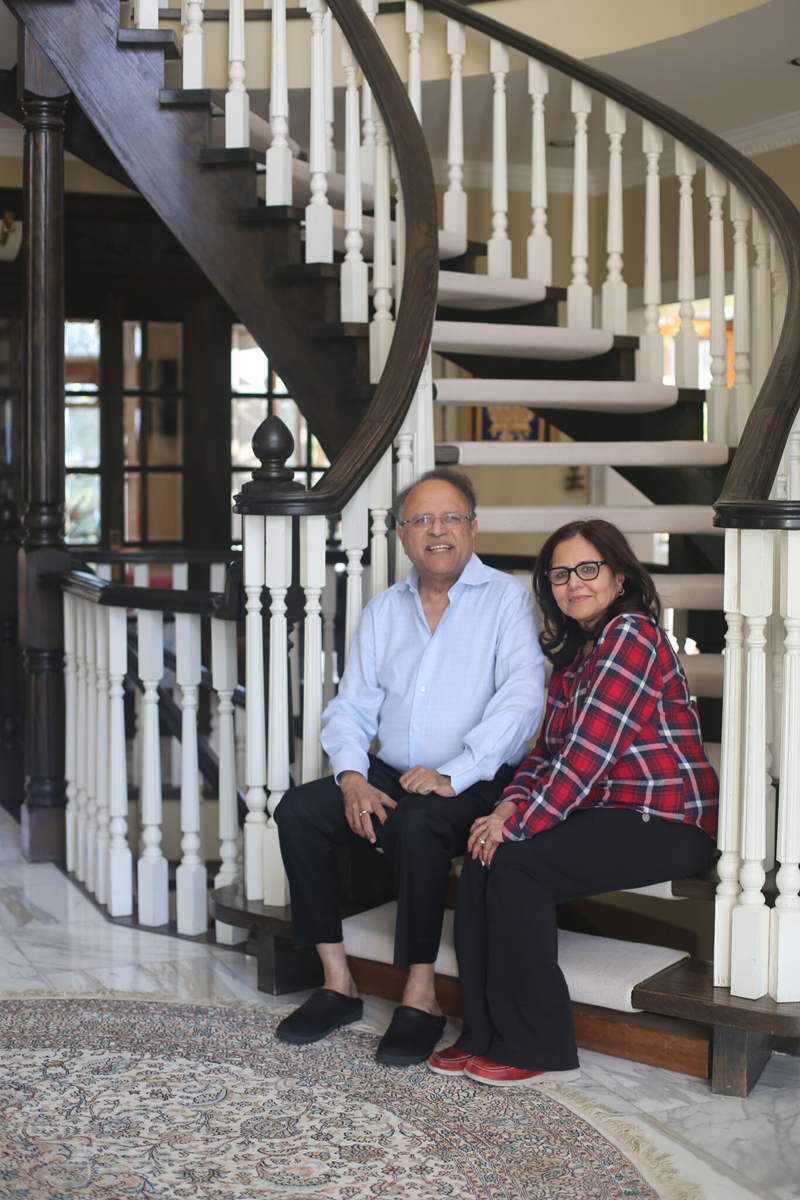 Q: Are you satisfied with you at this stage in your life?
Yes. I always try to do my best. My actions and thoughts are always aligned, so there is less stress.
Q: You current state of mind.
Peaceful. I am happy.
Q: Your mantra for relaxation.
15-20 minutes of meditation.
Q: If you hadn't become a dentist, what would you have done with your life?
I would have done MBA or started some business.
Q: What keeps you grounded in daily life?
The attitude to serve others.
Q: Do you believe in destiny?
Yes, big time. But for my destiny I might be in India today. My life took many turns because of my destiny.
If I had got one mark more in the medical entrance exam, I would have become family physician and taken over my father's business and stayed in India.
If I had not joined the army, I wouldn't have met my wife Nimmi. If I had not met Nimmi, I would not have come to Canada.
Even I happened to find the place where our clinic stands today by chance. I had come for an interview with a dentist in this area when I happened to spot this new plaza. I just decided to lease this place. We have been here for over 30 years now.
Q: How has your wife impacted your life?
Nimmi has impacted our family big time. When I sponsored my whole family to Canada, she took care of them and helped them establish in this new country. She spent a lot of time with my nieces to help them enrol in educational institutions. We cannot thank Nimmi enough. She is the glue of our family.
Q: What is the best thing that ever happened to you?
Getting into the dental school in Toronto.
Q: Your favourite film of all time.
Sholay. I watched it three times. Then there was Hamraaz which had six songs in the second half. I would go to the theatre to watch it only after the interval for the sake of those songs. I must have seen that film at least six times. Sunil Dutt was its hero.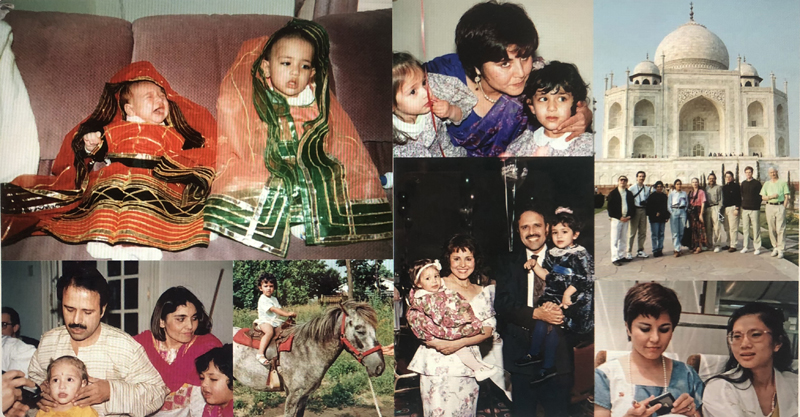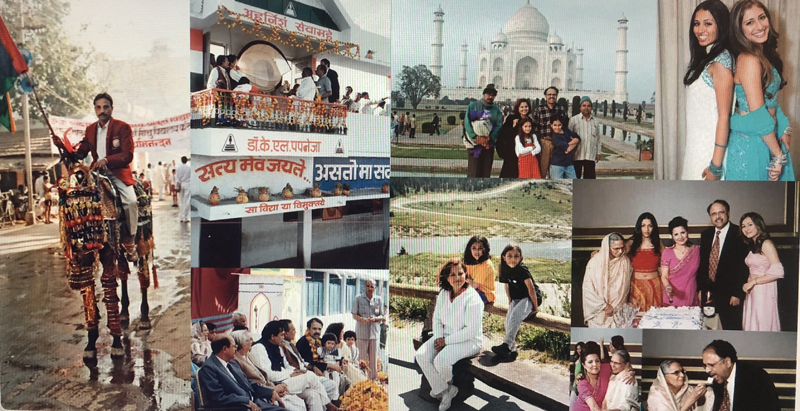 Q: What is the best book that you have ever read?
7 Habits of Highly Effective People. I read it in 1992.
Q: What was the best advice that your father ever gave you?
Get a good education. Nobody can steal it from you.
Q: What is your favourite holiday destination?
Hawaii or Kerala's backwaters. I love being with nature – trees, water, mountains, etc. Both Hawaii and Kerala have these in abundance.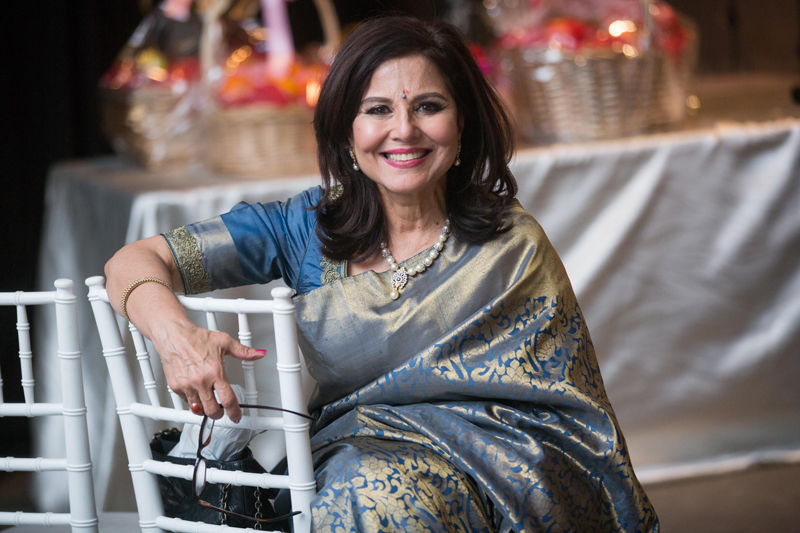 Nimmi and Dr
Terry

Papneja

: A marriage made in heaven

Dr Terry Papneja credits his wife for his success and great family life. Though the two are poles apart in personal traits, they actually complement each other. While he is very cool and calm, she is very dynamic and outgoing.

So, how did they meet and marry?

Nimmi was born in Burma where her father was posted as an engineer, though her family belonged to Dehradun in Uttar Pradesh.

After finishing her B.Sc in Home Science from Chandigarh, she came to Canada in 1974.  "One of my sisters was married in Toronto. Since my father had passed away, my sister sponsored my mother and me and we came here in 1974,'' says Nimmi.

She was working for Panasonic when she took a month's leave and went to India in search of a life partner.

"I didn't want to marry someone in Toronto because I didn't like the pace of life here. I always wanted to marry an Indian man because I realized that that kind of marriage would be my comfort zone,'' she says.

Her matrimonial ad in the Times of India drew a big response. "We got over 300 replies, shortlisted a few and I met some of them.  But nothing worked out. I had almost given up when we got this reply from Terry – an army dentist posted in Siliguri in West Bengal.''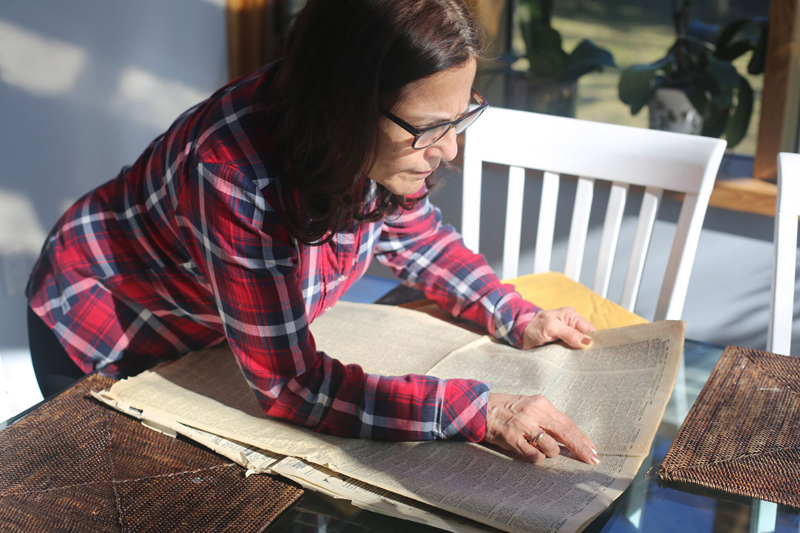 Terry travelled to Lucknow to meet her and her family. "He met our family and then we both met one-on-one for over two hours. I found him kind and very confident of himself. I asked him: `Won't you find it difficult to settle in Canada because lots of professionals end up driving taxis?' He said: `Whatever I want to do, I always do it.' He said he will be able to handle it. I was very impressed,'' recalls Nimmi.
After their meeting, Nimmi's brother-in-law went to drop Terry at the railway station.
"But on the way, my brother-in-law asked Terry if he liked me. He said: `Yes.' I had hardly changed my clothes when I found that both my brother-in-law and Terry had returned. I was very surprised. Then my brother-in-law came up to me and told me that Terry wants to marry you. We asked him whether his parents will agree to his decision. He said he would take care of that. I found him very decisive and said: `Yes,' '' says Nimmi.
Within a week, they were married. "We married in Jabalpur because it was easy for Terry's large family to gather there at a short notice.''
And within a week of the marriage, Nimmi left for Toronto because her one-month leave was about to run out.
"Though he was extremely nice, when I got back to Toronto I started wondering whether I had made the right decision. Anyways, I sponsored him and his immigration took one year to come through. Because I had seen very little of him during our short time together, I used to look at his pictures in our marriage album,'' she laughs.
Finally, Terry joined her in 1981.
So how has been their life journey together?
"Wonderful. I couldn't have asked for more in my husband. Terry is a man who gives me full freedom to do what I want to do. He is not materialist, he is into deeper things.  After two daughters were born, I took Indian classical music classes – that was my passion from school. Terry always supported me.''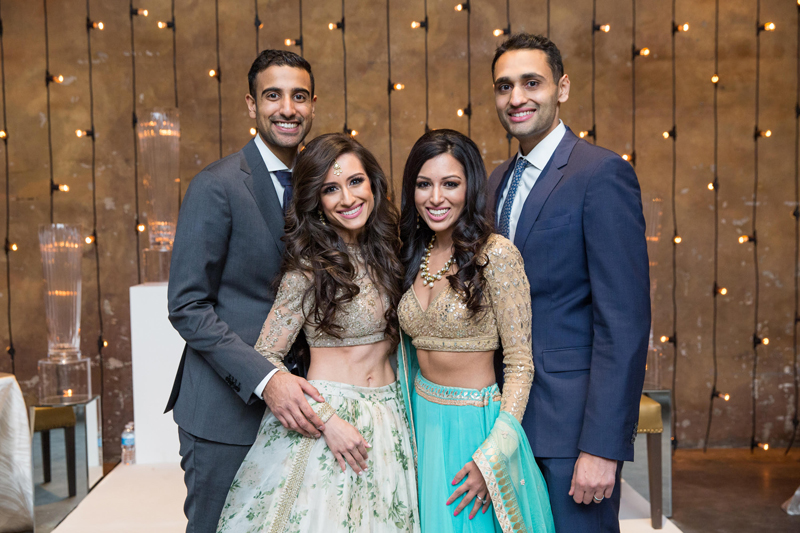 She also credits Terry for her interest in spirituality and charity.
"His family is very religious and I learnt a lot about religion from Terry and my mother-in-law. Terry also introduced me to Vedanta and both of us went to listen to Swamiji in the US for many years. That has made a huge difference to my life.''
Is there anything in him which she hates?
"Yes, he doesn't look after himself. It irritates me. He has time for everyone, but no time to look after himself. Also, he trusts others more than that is sometimes required.''
Their's is a union made in heaven.