News East West
Haryana girl Manushi Chhillar, 20, won the Miss World 2017 crown at the Sanya City Arena on China's Hainan Island on Saturday by beating contestants from 118 countries.
She is the sixth Indian beauty queen to win the world's biggest beauty pageant, making India – alongside Venezuela – the top winning nation of the Miss World titles.
Manushi, who is 5 feet 8 inches tall, got the right to represent India in the Miss World pageant after winning the Miss India World title in June. She is also Miss Haryana 2017.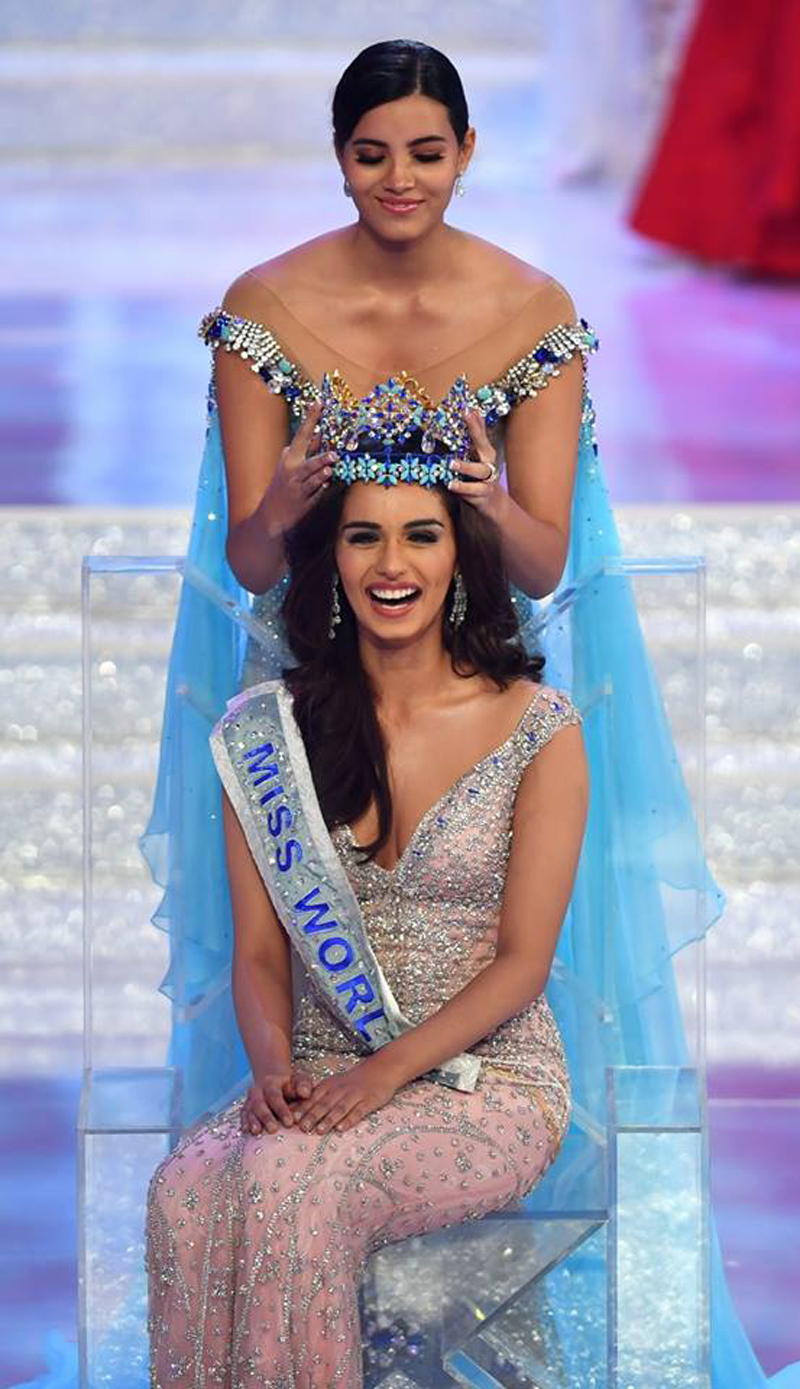 In the question-and-answer session after she made to the top 5 along with contestants from France, Kenya, England and Mexico, Manushi was asked what profession deserved the highest salary and why. Manushi replied that a mother was worthy of the highest respect and salary doesn't matter.
"I think a mother is of highest respect. I don't think it's just about cash but love and respect she gives to someone. She is the biggest inspiration in my life. Mother should get highest respect."
Manushi Chhillar beat contestants from 118 countries to carry home the Miss World 2017 title. Miss England Stephanie Hill was the first runner-up and Miss Mexico Andrea Meza the second runner-up.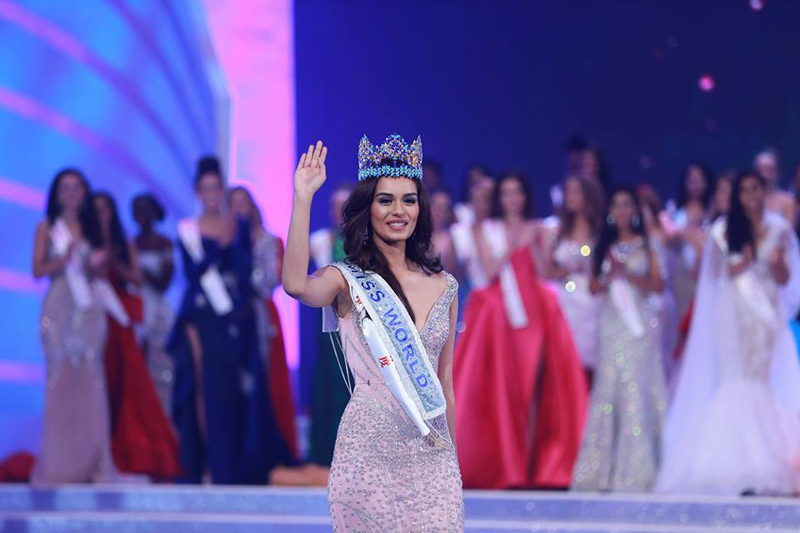 Actress Priyanka Chopra was the last Indian woman to win the Miss World title in 2000. Thus, Manushi Chhillar has brought the blue crown back to India after 17 long years.
"My aim has always been to win the Miss World title. I want to give it my 200 percent and bring the blue crown back home,'' she had said after winning the Miss India title in June.
Manushi Chhillar is a beauty with brains. She is pursuing her MBBS degree at Bhagat Phool Singh Government Medical College for Women in Sonepat in Haryana and wants to become a cardiac surgeon. She was also CBSE All India topper in English in 12th grade.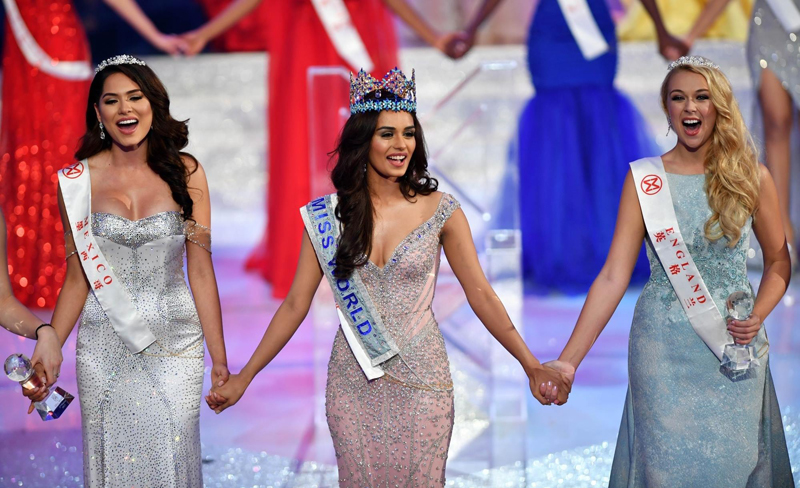 Like her predecessor Priyanka Chopra, the Miss World 2017 also comes from a family of doctors. While her father Dr Mitra Basu Chhillar is a scientist with India's Defence Research and Development Organization (DRDO), her mother Dr Neelam Chhillar is head of neurochemistry at the Institute of Human Behaviour and Allied Research in New Delhi.
Manushi Chhillar – who was born on May 14, 1997, in Rohtak – says her parents have always been very supportive. "They encouraged me throughout the pageant and have always believed in me.''
Just as she said at the Miss World final, her mother has been the biggest influence in her life. "Her infinite love, passion, courage, and determination to achieve her goals always keeps me going. Her gentle heart yet bold personality inspires me to be compassionate and ambitious," the beauty queen has said of her mother Neelam Chhillar.
Manushi's father Dr Mitra Basu Chhillar comes from Bamnoli village in Jhajjar district of Haryana.
Tweeting her picture with her parents after winning the Miss World title, she said they are her pillars of strength.
My Pillars of strength https://t.co/p6qbyMbaIY

— Manushi Chhillar (@ManushiChhillar) November 18, 2017
Definitely the most awaited pic! @ManushiChhillar with her parents. #MissWorld2017 pic.twitter.com/gkA34620Ky

— Miss India (@feminamissindia) November 18, 2017
Since she grew on the DRDO campus, she says former Indian president and DRDO head Dr APJ Abdul Kalam is her idol. During her felicitation by DRDO on winning the Miss India title, she had said, "I am a DRDO girl and the best part is that the love and admiration that my dad's colleagues, his seniors and juniors, had for me as a kid is still there, so it's amazing to be with them. I got a memento of our late president Dr APJ Abdul Kalam. He was from DRDO and I have always looked up to him.''
India's first Miss World winner Reita Faria is Manushi Chhillar's role model. "My idol has always been Reita Faria. I have always admired her as a kid. She was the first Indian and Asian ever to win the title.
"The best part was that the moment she completed her reign as Miss World, she immediately went back to what she was passionate about – being a doctor – even though she had many opportunities in the glamour world. I feel she was a genuine person," Manushi said of her role model after winning the Miss India title.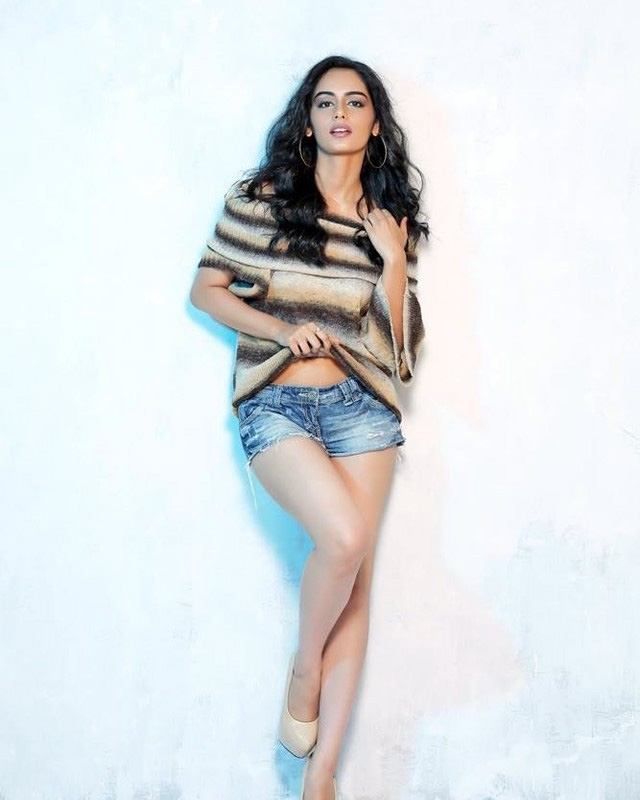 Asked whether she too, like Aishwarya, Priyanka and others, would join Bollywood, Manushi has said, "I disagree with the notion. I feel that Miss India is a stepping stone for anything you want to do, not just Bollywood.''
But if she enters Bollywood, she says she would love to debut with Aamir Khan. "I love the movies of Aamir Khan and the social message they convey. If given a chance, I would love to do a movie with him." Aamir's Dangal is her favourite film.
However, her favorite actors are Hugh Jackman and Leonardo DiCaprio and she finds actor Hrithik Roshan as the sexiest man alive.
The new Miss World also runs a pet project called Project Shakri. "I want to increase social awareness on menstruation among women.It aims on educating women on menstruation cycle."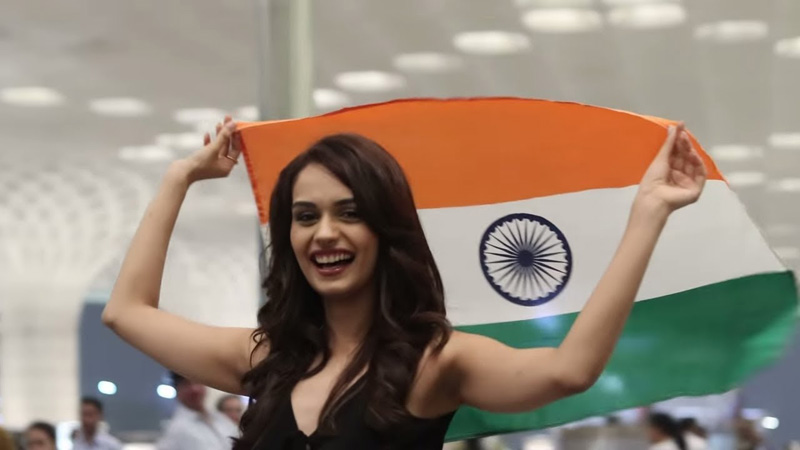 Interestingly, this Haryana beauty queen is also a trained Kuchipudi dancer and has trained with Raja, Radha and Kaushalya Reddy. She has also attended a course at the National School of Drama in New Delhi.
Manushi Chhillar joins five Indian women who have won the Miss World beauty pageant before her. These are her role model Reita Faria (1965), Aishwarya Rai (1994), Diana Hayden (1997), Yukta Mookhey (1999) and Priyanka Chopra (2000).
Started in 1951, the Miss World is the oldest beauty pageant in the world. India and Venezuela each have won the title six times.
Twitter was exploding with messages for the new Miss World.
Prime Minister Narendra Modi said India is proud of Manushi's achievement.
Congratulations @ManushiChhillar! India is proud of your accomplishment.

— Narendra Modi (@narendramodi) November 18, 2017
Priyanka Chopra called Manushi Chhillar her `successor'.
And we have a successor!Congratulations @ManushiChhillar on becoming #MissWorld2017.. cherish and learn, and most importantly enjoy it.Bravo

— PRIYANKA (@priyankachopra) November 18, 2017
Thanking Priyanka Chopra, Manushi tweeted that she always looked up to her.
It means the #World to me! Have always looked up to you 🙂 Thank you @feminamissindia @priyankachopra https://t.co/7yPLA2Sa94

— Manushi Chhillar (@ManushiChhillar) November 18, 2017
Congratulating her, cricketer Virender Sehwag said Haryana girls are rocking on the world stage.
Congratulations @ManushiChhillar #MissWorld2017
on becoming Miss World 2017 and making the whole country proud. Haryana girls rocking it on world stage. Haryana Power,India Power. pic.twitter.com/0bVHnaqYJq

— Virender Sehwag (@virendersehwag) November 18, 2017
Haryana chief minister Manohar Lal Khattar congratulated Manushi Chhillar by calling her Haryana's daughter.
हरियाणा की बेटी मानुषी छिल्लर को मिस वर्ल्ड 2017 बनने पर बहुत-बहुत बधाईI

— Manohar Lal (@mlkhattar) November 18, 2017
The outgoing Miss World 2016 Stephanie Del Valle of Puerto Rico also tweeted to congratulate her.
Congratulations to Manushi Chhillar – Miss World 2017 https://t.co/rytViwXCmL#missworld #missworld2017 #msworld #manushichhillar #india pic.twitter.com/k3oMoDMYNv

— Miss World (@MissWorldLtd) November 18, 2017
Since her crowning as Miss World 2017, Manushi Chhillar's twitter following has been jumping by thousands every minute.
READ NEXT: Why Manushi Chhillar was the right choice for Miss World