TORONTO: Cartier-Bresson, French photographer and early influence on the work of prolific Indian-born photographer Raghubir Singh, said,  "A photograph could fix eternity in an instant".
Raghubir Singh's posthumous exhibition at the Royal Ontario Museum (ROM) Modernism of the Ganges fits this perfectly. The exhibition is a walk down memory lane with ordinary street scenes of India (in the 60s, 70s, 80s and 90s) made extraordinary through Singh's unique vision.
Unlike his contemporaries who worked in black and white film, Singh embraced colour in an all encompassing manner. He wrote in his 1998 book River of Colour, "The fundamental condition of the West is one of guilt, linked to death – from which black is inseparable; the fundamental condition of India, however, is the cycle of rebirth, in which colour is not just an essential element but also a deep inner source reaching into the subcontinent with a long and rich past."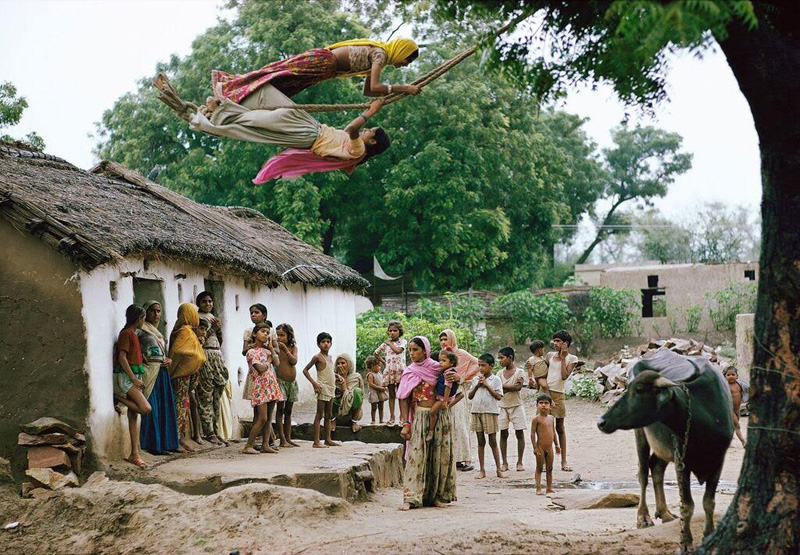 The colourful Indian festivals and street celebrations were a favourite place for Singh to capture the diversity of cultures that unite India as a whole. For example, in Calcutta celebrating the festival of Goddess Durga, in Bombay celebrating the festival of Lord Ganesh being immersed in the water, the famous Pushkar festival in Rajasthan, Kite Flying festival, and Holi the festival of colour and many more.
Singh was primarily a self-taught photographer (his work spans from 60s to late 90s) honing his skills by capturing images that street life presented in India. His work reflects an India when foreign goods were scarce and hardly sold anywhere.
And Singh's hunger and passion for Kodachrome film was insatiable. It was a lucky break which got him into doing assignments for Life, National Geographic and the New York Times magazine that gave him a steady supply and finances to travel all over his homeland.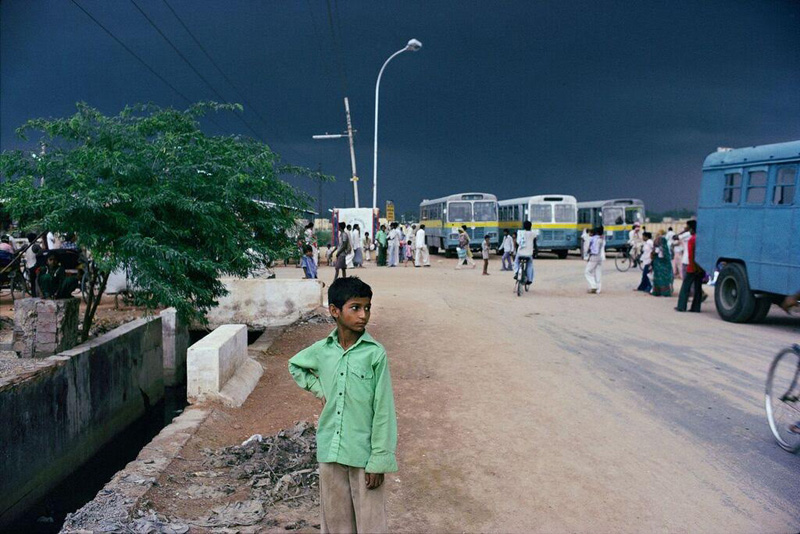 He could capture and encapsulate in a single photo the incredible complexity, perplexity and chaos of India that made it all so simple to the Western eye. Singh had by then moved to live in New York City but journeyed tirelessly capturing the magic of Indian street scenes and made these moments in time that live through eternity.
A walk through the exhibit reveals rooms dedicated to different cities of India and iconic scenes that reflect each city's intrinsic nature as homage by Raghubir Singh's lens. It is indeed a feast for the eyes – a feeling of nostalgia; a walk down memory lane of an India of days gone by when influences of the western world and modernization were creeping into the veins of all the major Indian metropolitan cities.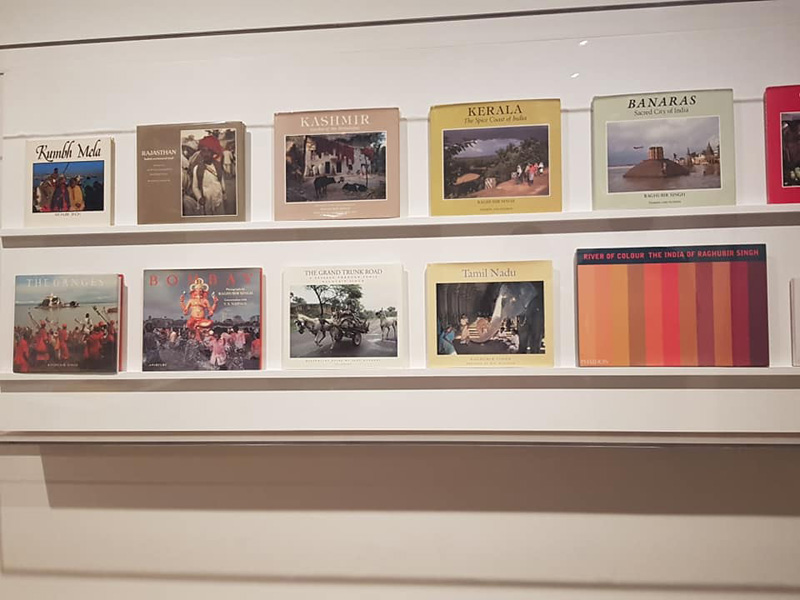 His published works in a series of glossy coffee table books are named after each city he pays a tribute to: Banaras – The Sacred City of India 1987; Ganga – Sacred River of India 1974; Bombay – The Gateway to India 1994; The Grand Trunk Road 1995 and Calcutta 1975, just to name a few. The exhibition is a kaleidoscopic display of iconic images which sends your mind's eye on an unforgettable journey of India.
The streets of India with all the hectic hustle-bustle are best captured in his work `Pavement Mirror Shop, Howrah 1991.' It displays his technique of using mirrors and windows as frames within frames for his subject matter to capture the overload of Indian street activity. There is an entire body of work dedicated to the ubiquitous car made by Hindustan Motors, the Ambassador, which was the only sedan in India during the post-Independence era and was fondly referred to as the "bowler hat on wheels".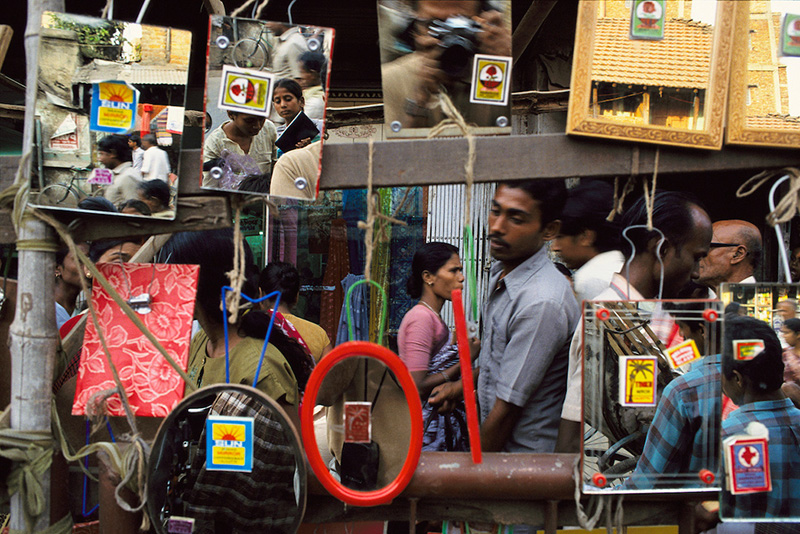 In this collection, you can see he uses the technique he mastered of capturing images within window frames and mirrors of the car. To Singh, wherever mirrors and glass were used in India, "they reflect the contemporary world; they suggest a future and not the past."
"Zaveri Bazar 1989, Bombay" captures the street activity of the gold and silver market through the glass windows of a shop that functions as a frame. Another photo has the rearview mirror of an Ambassador car capturing the silhouette of a boy watching the sunset while the front windshield has a view of the smoke and pollution of modern manufacturing units nearby.
This exhibit is a must see for anyone who is curious about India and presents nostalgic moments for those of us who were raised in India. It runs at the ROM until October 21 and is a splendid way to spend a summer afternoon in Toronto.
ALSO BY NITA BALANI: Potted Potter here again and Toronto is in splits