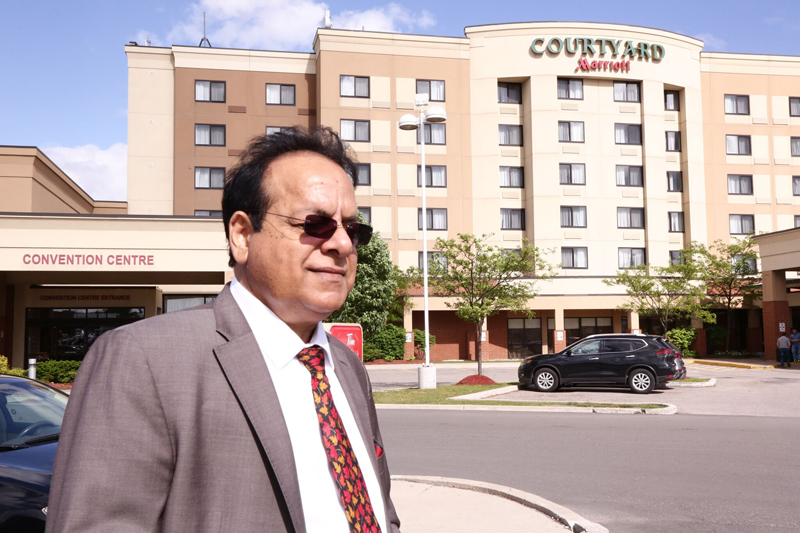 Starting from scratch in 1978, he created one of India's biggest security services groups which at its peak employed nearly 12,000 people. In 2002, he immigrated to Canada where he has created the Crown Group of Hotels
BRAMPTON: Crown Group of Hotels CEO and president Kuldeep Sharma has grand plans to make a mark on the hotel scene in Canada.
Expanding the chain, and getting involved in movie making and construction are high on his agenda.
Jalandhar-born Sharma is an open and frank man and calls a spade a spade.
Unlike most immigrants who say that they came to Canada for the sake of their children or for better career opportunities or for making money, he bluntly says that he came here only to enjoy the clean weather and quality life. Period.
"I came here purely for the sake of clean life – the weather, water and the environment. I had all the money in India,'' says Sharma.
Which is very true in his case.
This son of a retired Indian Army Major had all the money in the world and thousands of people working for him back in India and there was not even a single reason for him to emigrate elsewhere. Still he decided to leave for Canada in 2002.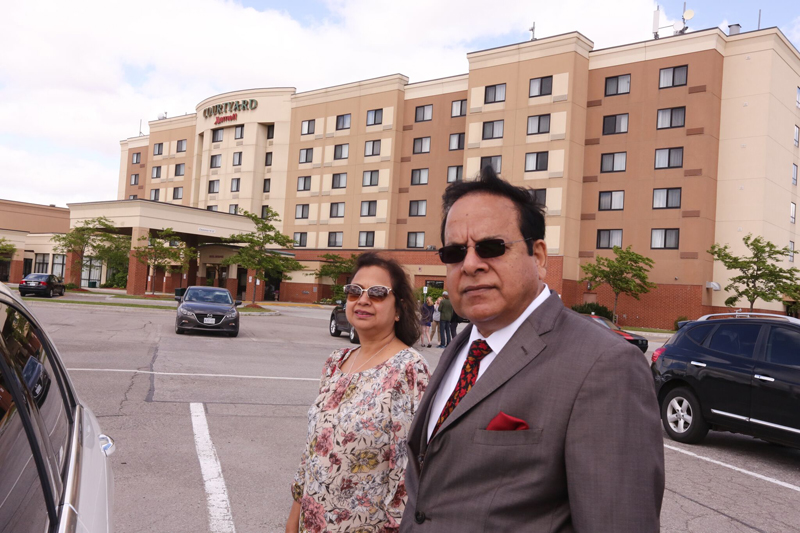 It is another matter that in the process of enjoying the clean weather in Canada, Sharma has also ended up establishing the Crown Group of Hotels and creating wealth and jobs for Canadians.
Indeed, Sharma is a rare immigrant from India.
In the 1970s India when nobody knew entrepreneurship and educated young men struggled to find  jobs, this man did the unthinkable. Straight out of college after his degree in science, young Sharma started his own security company – Sentinel Security Services – in 1978.
Over the years, he worked day and night to make it one of India's premier security providers.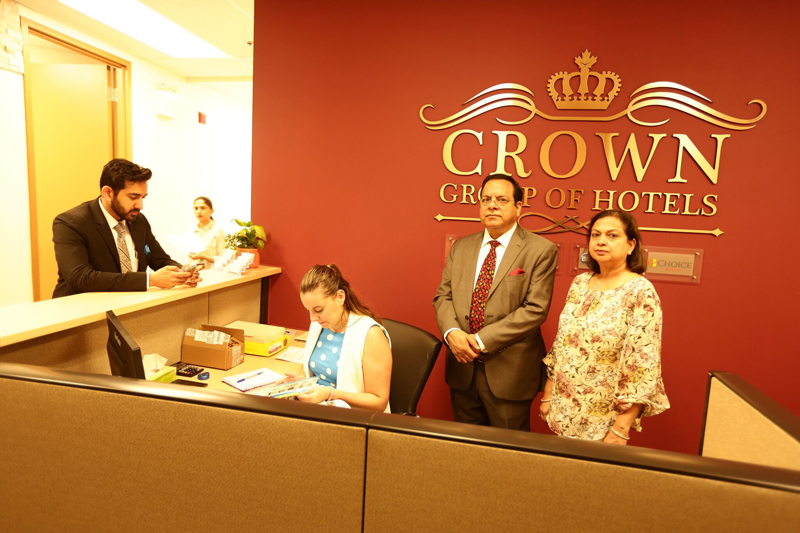 At its peak, Sharma's security company had 10,000 to 12,000 people working for it. Then he surprised everybody – his family, wife and friends – when he decided to leave for Canada at the turn of the millennium.
In this interview, the father of two talks about when he decided to immigrate to Canada,  how he replicated his Indian success story on Canadian soil in just a few years and what have been his guiding principles in life:
Q: First off, tell us about your family.
I was born in Jalandhar in Punjab. My dad Ram Kumar Sharma was an officer in the army and we lived wherever he got posted – Jhansi, Lucknow, Ambala, Pune, Srinagar, etc.
Dad had built a house in Faridabad as he wanted to live near Delhi after his retirement.
For my B.Sc degree, I went to Gandhi Memorial National College in Ambala where my father was posted at that time.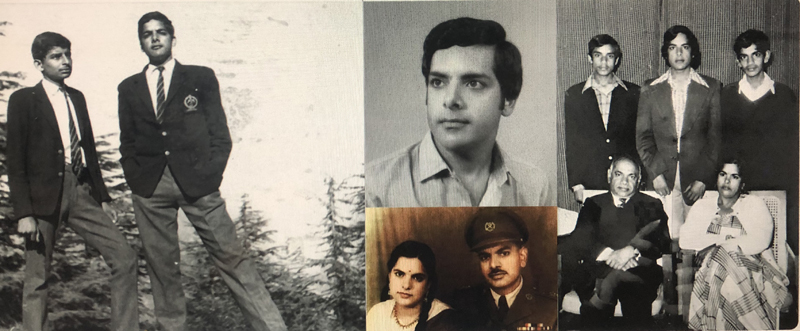 Q: What did you do after earning your degree? 
I finished my degree about the time my father retired from the army as a Major in 1977. So we got our house in Faridabad vacated from a security company so that our family could live there.
When we got our house vacated from that security company, my father got an idea. He suggested why we shouldn't start our own security company. That was it!
Q: So you started your own security company. 
I was 21 and charged up to take on life. So in 1978, I started my own security company from our home and called it Sentinel Security Services. I had no money and I was a complete greenhorn. All I had was a Yezdi motorcycle in those days and I started my business on that motorcycle.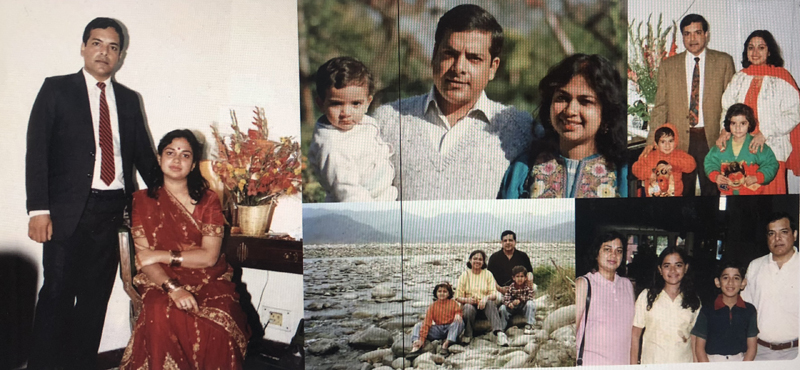 Q: How did you get your business rolling?
The biggest challenge was to get the first contract. I started sending letters to businesses and industries I could find in the local directory. I think I must have sent at least 600 to 700 letters. Luckily, within three days, a client came to me. He took me in his car and we negotiated the price and I got my first contract. I was so thrilled!
Q: What next?
We had three contracts by the end of our first month in business. Six months later, we had close to 10 contracts and 30-40 people were working for me. Business was picking up very fast.
As we got more and more contracts, we started advertising in newspapers aggressively to get new security recruits. In those days, new security guards used to get Rs 170  monthly and experienced ones Rs 175. Since it was difficult to get jobs in those days, we even used to get applications from post-graduates. It was a bittersweet experience for me.
Q: Why bittersweet?
Bitter that these qualified applicants couldn't get decent jobs despite their education.
Sweet that with God's kindness I was able to give them jobs.
I knew the rot in the system presided over by the Congress party which had ruled India since Independence. Their monopolistic policies had stifled the growth of the country. They never allowed entrepreneurship to grow. So where would the jobs come from?
By default, I had got into entrepreneurship and young people were coming to me for jobs. When I go back to the time capsule of the 1970s, I feel even more strongly about the policies of the then government.
Q: How did you take your business to next levels?
We were growing all the time. My younger brothers joined me and we expanded to other big cities in India. Our family was now well established and in 1985 I married my wife Poonam Sharma – an honours graduate in psychology from Delhi's lady Shri ram College for Women.
By 1995, my company provided security to virtually all sports facilities in Delhi. We bagged 30 out of the 53 tenders put out by the National Capital Region (NCR) comprising Delhi and the surrounding cities for public security. We provided security to all hospitals in Delhi. Most government buildings were guarded by my company.
Outside Delhi, we had pan-India presence as we guarded industries from Kashmir to Himachal Pradesh to Mumbai to Chennai to Kolkata.
Q: When did your security business hit the peak?
We were at our peak at the turn of the millennium when between 10,000 and 12,000 people worked for us. I had five regional offices across India. At our headquarters in Faridabad, I had a team of 120 people to run our pan-India operations.
Q: The way you are talking, it looks like you found it so easy to grow a business, right?
No. Business was never easy. I had no formal degree from any management school. I did everything by using plain common sense. Plus, my knowledge was pan-Indian.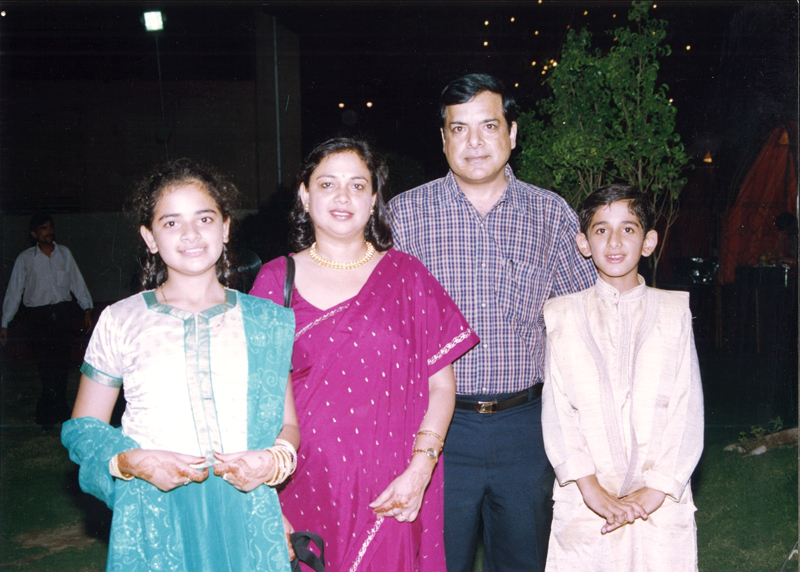 Q: With everything going for you in India, why did you even think of immigrating to Canada?
As I said, I believe in destiny. Nothing was planned. It just happened.
Q: How did it actually happen?
In 2000, I was travelling with my friend Prof C.D. Varma of Hindu College in Delhi. I had done him a favour and he was returning that favour by taking me on a world tour. Canada was not on our radar and we had no visa for Canada.
First, we travelled in Europe and then came to the US.  When we were in New Jersey to visit Prof Varma's friend, he took both of us to see the Niagara Falls from the American side. When we reached the Niagara Falls,  a friend of Prof Varma's friend from Toronto also joined us. This Toronto friend asked us to visit him. But we told him that we had no visa for Canada. He said: `Why not try to get it from Buffalo?'
So we went to the Canadian consulate in Buffalo and told the visa officer that we are on a visit from India and we want to go to Toronto. He said: `You have to get the visa from India, not here.' I had a little confrontation with him, telling him that we want the visa only for one day. Somehow, the visa officer relented and gave us the Canadian visa.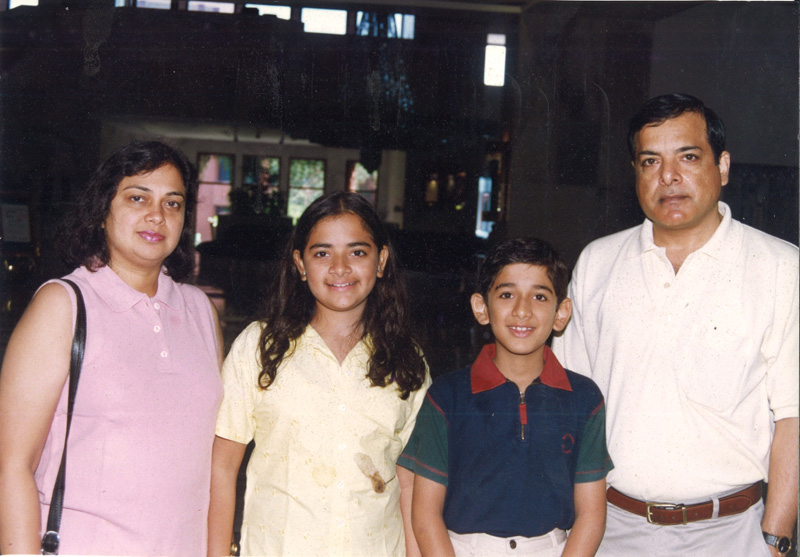 So we came to Toronto. It was the month of June in 2000. When we reached the friend's home in Markham, the first thing he did was open a bottle of Blue Label for us. Then he took us to a very good Indian restaurant. The same evening, we went to see CN Tower. Toronto looked great.
The next morning, we drove back to the US. We also saw the Niagara Falls from the Canadian side.
Then we flew back to India. Once my jetlag was over, I started reminiscing about my trip. There were so many great memories, including one when a friend in Norway had given Prof Varma a Montblanc pen as a gift!
But two things kept crossing my mind. One, that Canada is so beautiful and I can go there and try my luck. Secondly, the hotel we stayed in New Jersey for a week was always short of rooms as people kept coming to ask for accommodation. I thought I should also start hotels in Canada.
Within a week, I called my mother, brothers and their wives and told the entire family that I want to go to Canada. They could not believe me. Here I was the MD of the company and at the top of the world. They said: `Are you crazy? What will you do there?'
At that time, my son and daughter were at DPS Faridabad. I had already decided to send Sameer to Doon and my daughter Shibani to Welham so that they would develop their personalities in boarding schools.
But my decision to move to Canada changed everything.
Q: How did your wife react to your decision to emigrate to Canada?
Poonam was not happy at all with my decision because she had a good life there. Nobody in my family wanted me to leave for Canada. That was towards the end of June 2000.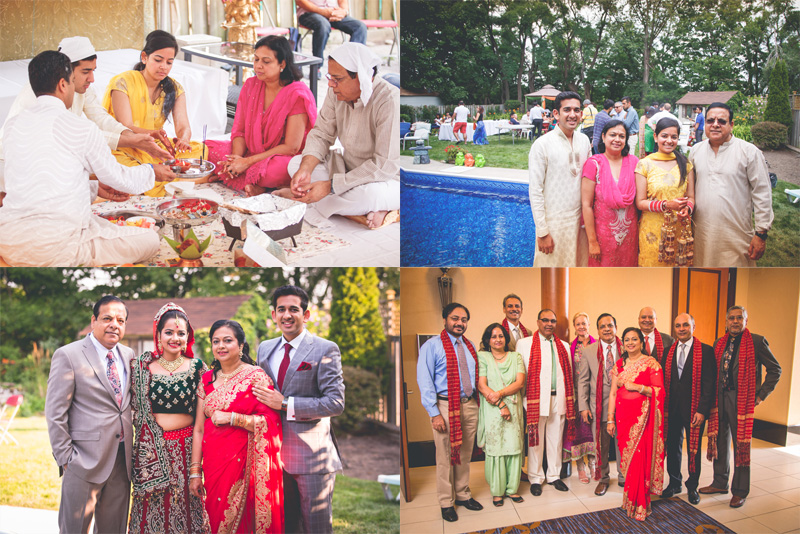 Q: Despite their objections, you applied for emigration to Canada.
Not yet. Since I had seen very little of Canada during my one-day visit, so I decided to visit it again and spend some time there before making the final decision.
So three months later, I came to Canada for two weeks to explore my options. I had booked appointments online before I landed in Toronto. I attended a seminar by the ministry of economic development in downtown Toronto.
I also attended sessions of the RBC and the Bank of Montreal and a meeting of the Brampton Board of Trade. I also met lawyer Mendel Green of the famous Green & Spiegel law firm.
In a nutshell, I was impressed with Canada. People were welcoming. More than anything else, I saw no discrimination which was on top of my agenda.
Q: So that's how you made the decision to move to Canada.
Yes. I went back to India and applied in the business category from Singapore in December 2000. In March 2001, I got the letter for interview in June. I turned that interview into a family holiday by taking my wife and kids with me. They cleared my case and I picked up my medical papers.
But since I was busy creating an alarm monitoring system for my company, I delayed my medical. Sometime in September 2001, I sent my medical. In January 2002, I got my immigration visa valid for one year.
After the then Haryana DGP inaugurated my company's alarm monitoring system on April 26, 2002, I started packing for Canada. On May 10, 2002, we left for Toronto. My two brothers were to look after the business.
Q: So did you bring all your business money with you at that time?
No, I came with money that was sufficient to last some months. We landed at Toronto airport and went to a home in Brampton that I had booked for one month online. We threw a party on the second day of our arrival. Within a week, we left that home and moved to Brampton Towers.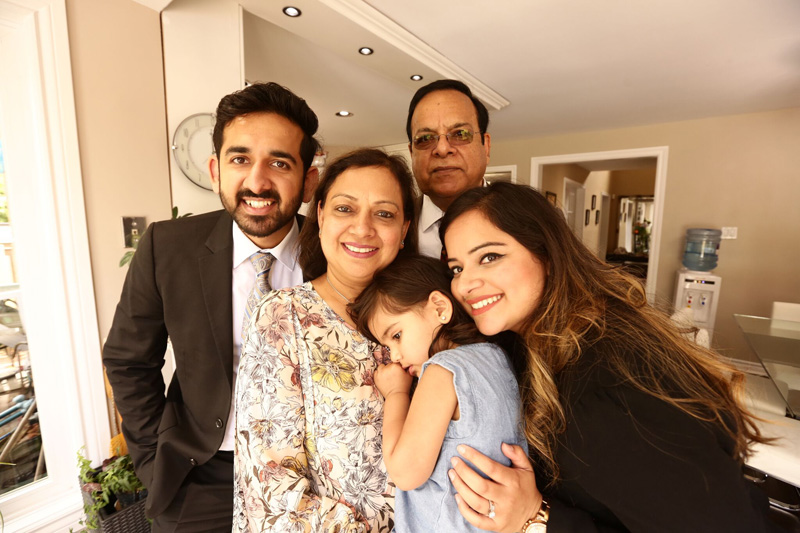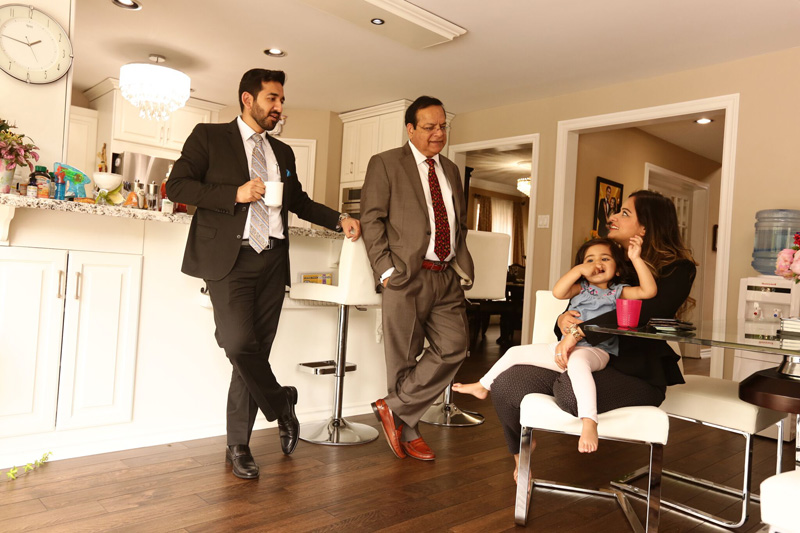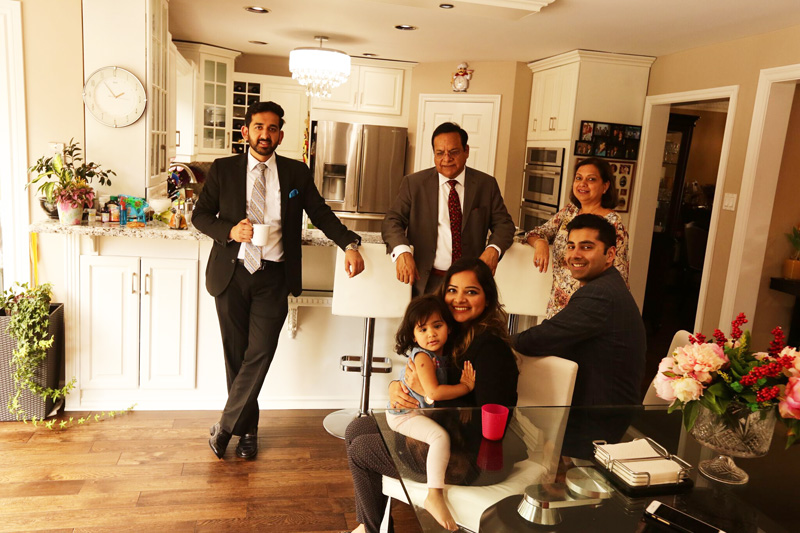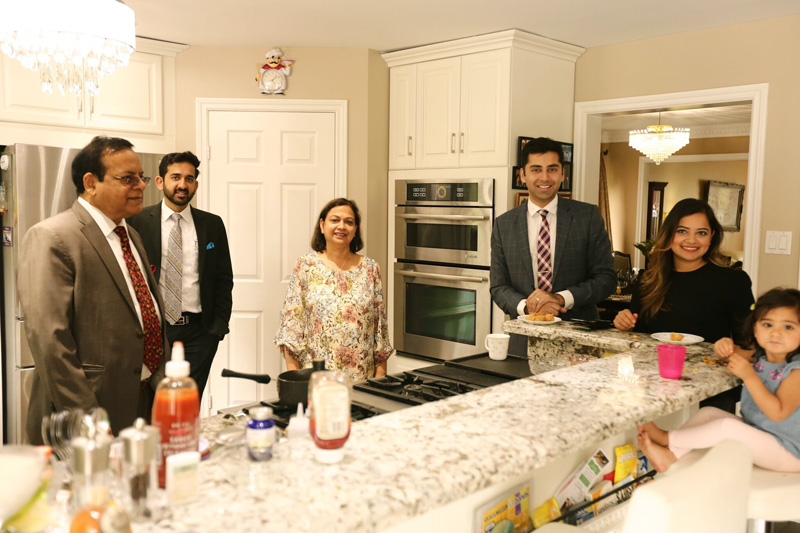 Q: So what job did you do first on arrival in Canada?
For the first six months, we just travelled around the country. Since there was a landing condition in my visa that I had to give employment to locals by starting a business and report that to Citizenship and immigration Canada (CiC), we bought a coffee-shop restaurant which my wife ran. Once the CiC condition was fulfilled, we sold that restaurant.
Another thing we did at that time was to buy our first house on Leeward Drive in Brampton. We lived there till January 2010 when we bought a new house in Mississauga because my children were now studying at the University of Toronto's Mississauga campus and we wanted to live near the campus.
Q: Did you start any business for a living?
No, my business was still in India and my brothers were taking care of it. My home was in Brampton, but my business office was in Faridabad (laughs).
In March 2004, I went back to India to see how my brothers were running our business. From 2004 to 2012, I ran my India business from Brampton.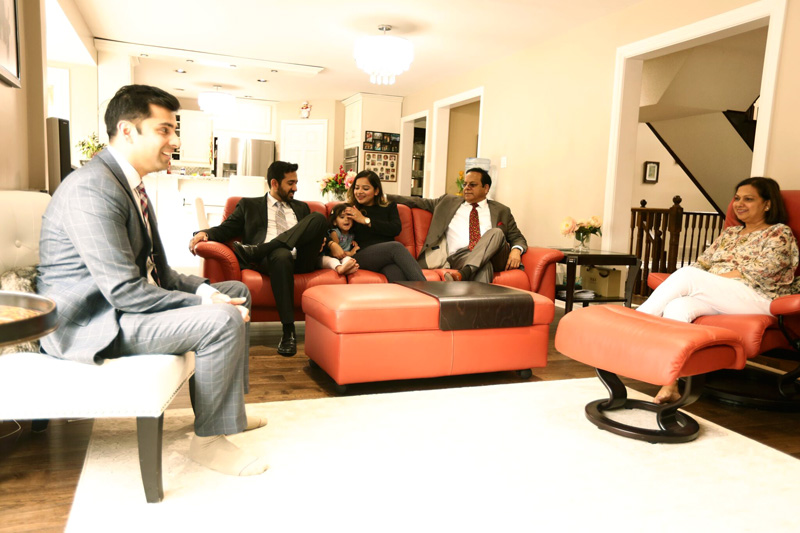 Q: What happened after 2012?
In January 2012, I got a call from India that I was needed urgently there to sort out some business problem. I rushed there and sorted it out. But it was too much hassle for me and I decided that I won't accept such calls in the future. So I resigned from my family business in India and returned.
Since 2002 to 2012, all my energy and time were devoted to our business in India and I didn't have the time to do anything in Canada.
Anyways, after resigning from our family business in India, I came back to Canada, sat at home and started researching what business I should start next.
In May 2012, we started the process to purchase Quality Hotel in Brampton. The sale closed in January 2013. This was my first business in Canada. From making no money for the past 10 months, I was now making a million a year.
After acquiring the first hotel, I handed it over to my daughter Shibani one month later. She had just finished her degree in HR. Though she had no experience, she turned out to be she turned out to be extremely good administrator. I am proud that she succeeded very well in her first role. That's why I bought the second hotel – Courtyard Marriott – in July 2014, just two weeks before she got married to Devesh Gupta who now runs the law firm prudent law in Mississauga.
Q:  When did your son Sameer join your business?
Sameer graduated from the University of Toronto and trained under his sister at Quality Hotel and then took charge of Courtyard Marriott.
Q: Having put your two children in control of the business in 2014, what else have you bought since then?
In March 2016, we bought Quality Inn in Sarnia. Three months later, we bought Best Western Hotel and Conference Centre in Brantford.
Yet three months later, we bought Hampton Inn & Suites by Hilton in Barrie. We sold Best Western Hotel and Conference Centre in Brantford this year and we are in the process of acquiring another one.
I have delegated the responsibilities of running this business to them. I just sit back, enjoy myself and plan future acquisitions. My second purchase – Courtyard by Marriott is my visiting card.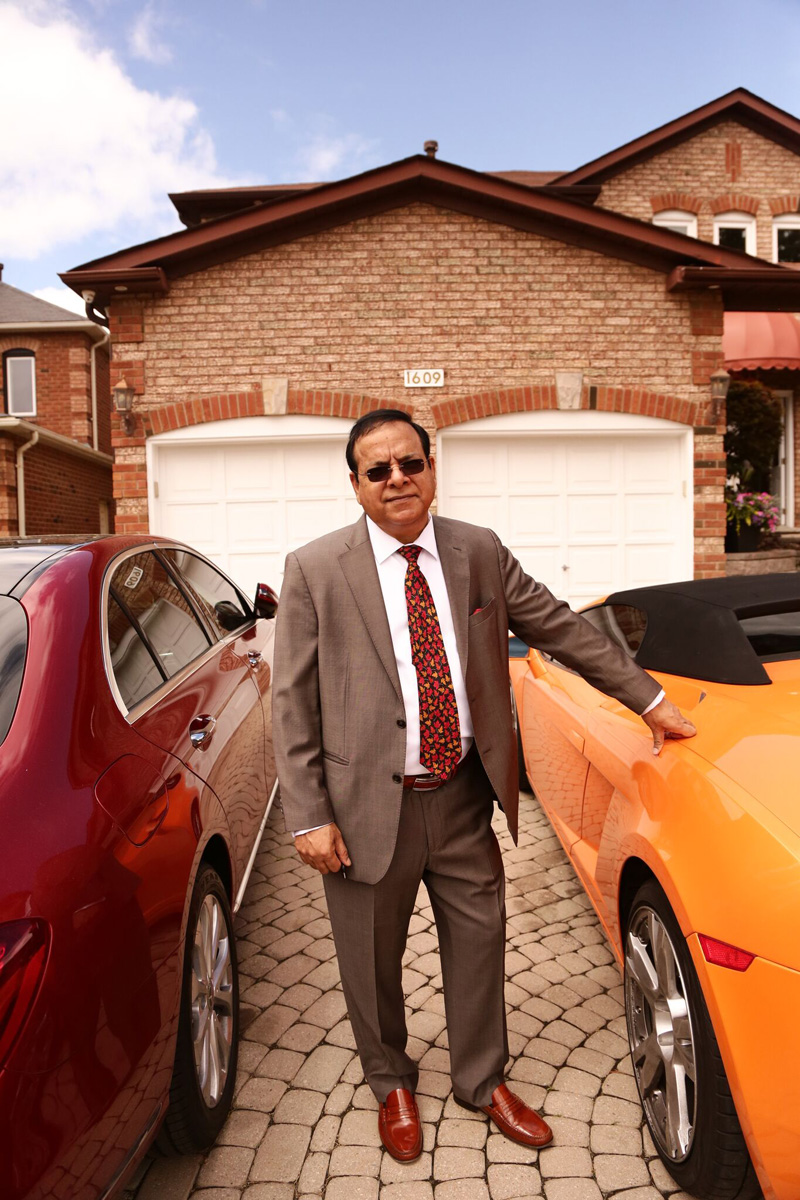 Q: Seems like you have accomplished your business goals in Canada – in a short period.
To be very frank, while people come to Canada for money and opportunities, I came here purely for clean life – weather and the environment. I had all the money in India. In 2002 when I decided to move to Canada, everybody warned me. Now they say that I made the right decision.
In the process of enjoying the clean air and weather in Canada, I have also created a business empire here. As an Indian, I am proud that our people can point out that here is someone who brought in money and created businesses and jobs in Canada. I am proud of what I have done.
My children are my power. They have spearheaded all my work. I just travel with my wife. Isn't it fun?
Q: Yes, it's fun. So, do you think you have arrived?
I think had arrived even before coming here. I still have a few more years of mentoring my children.
Q: Let us talk about your life and beliefs. Are you religious?
Not like the people you see in general. I don't go to temple. I see God in work ethics and my commitment. For me, work is worship.
Q: Are you superstitious?
I was brought up to believe in superstitions, but I don't have any. People are scared of number 13, but I always feel that 13 is a good omen and it has always worked for me.
Q: Do you believe that a good education is must for success?
To some extent, but look around today and you will find that most successful people are college dropouts. Education has a role, but it is not the only factor in success.
Q: Who is your role model or inspiration?
I have none.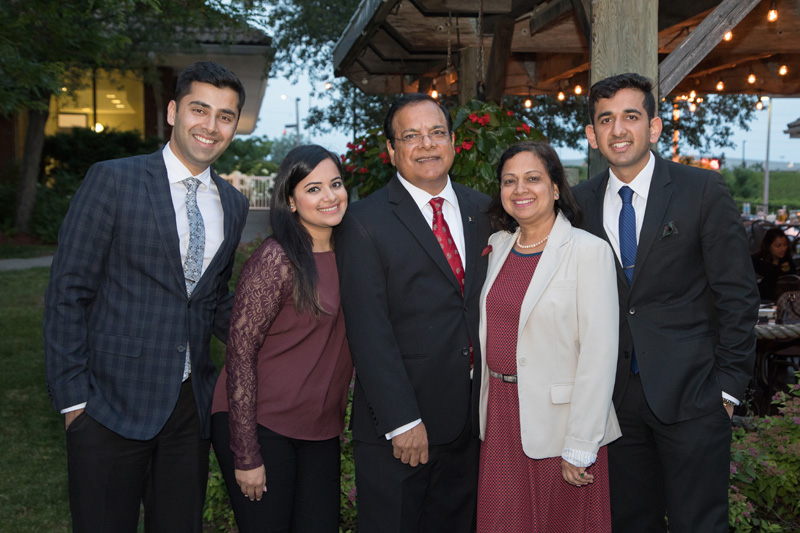 Q: Any book that has influenced you the most.
I used to read a lot about World Wars and there is a novel called All Quiet on the Western Front. It is about soldier friends who all die in the end. It is my favourite book.
Q: Your all-time favourite film.
Saat Hindustani.
Q: Do you ever lie?
Yes, I do lie sometime if it is in the interest of the greater good.
Q: What do you do when you are provoked or get angry?
I try to calm down and reason with myself. It works. Every time you get angry, you are the loser!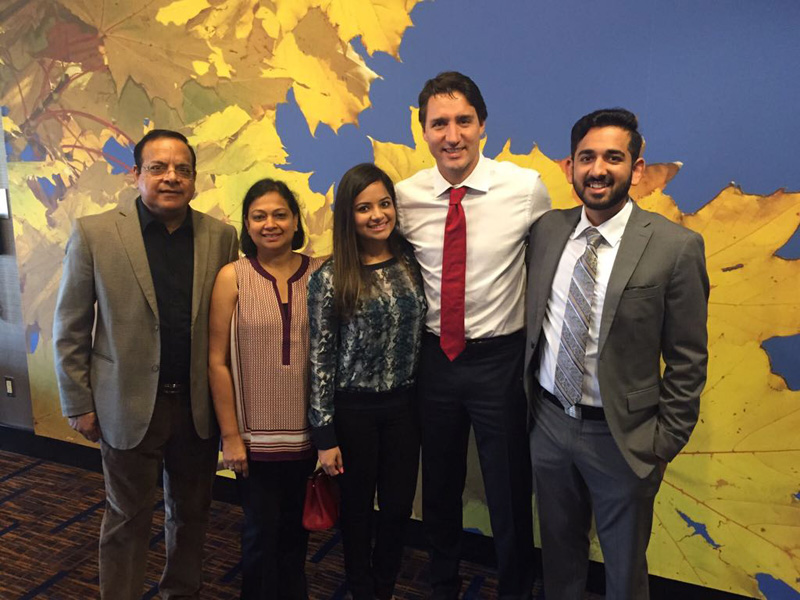 Q: Your biggest regret in life.
Nothing at all.
Q: Your worst mistake in life.
I don't think I ever made a mistake that I can term the worst mistake of my life. But I keep making mistakes (smiles).
Q: Your biggest asset.
My children.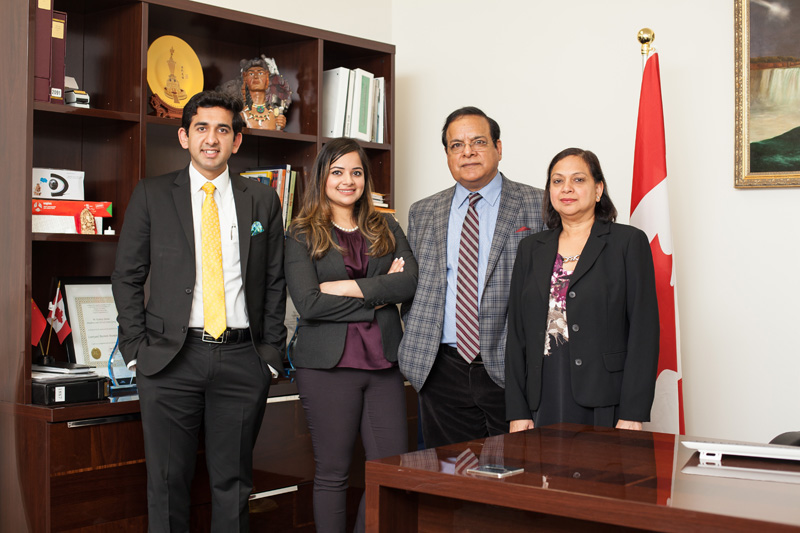 Q: One thing that gives you absolute peace.
My family.
Q: What has been the role of your wife in your business success?
Fifty per cent. Because if your wife doesn't create the right family environment, no progress is possible. My wife has been the pillar of my family.
Q: Do you remember any advice given by your parents?
Dad used to say: `Be always positive.' I have always been positive.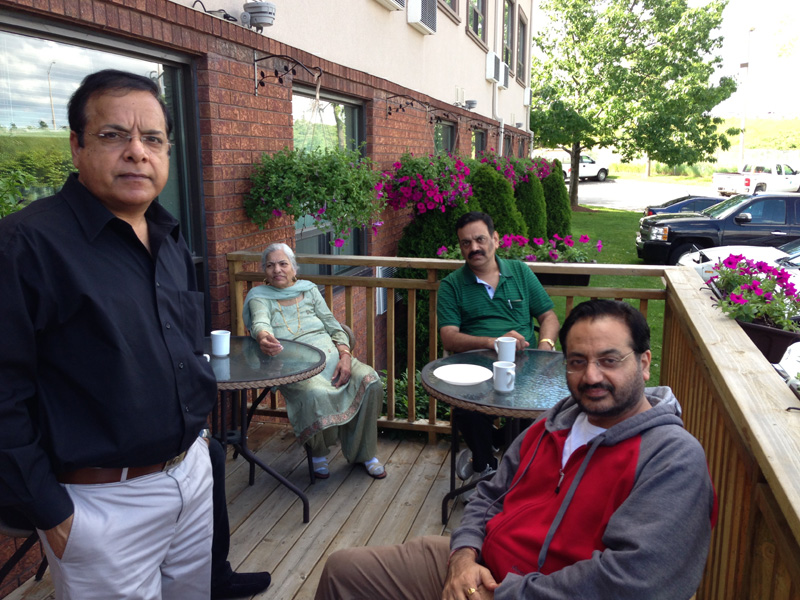 Q: Do you think money gives happiness?
Only to some extent.
Q: How do you relax?
By watching TV and travelling.
Q: Is there anything in your life that you would have done differently?
Nothing. Everything in my life fell in place. Frankly, I had no big expectations from life. Everything I have today is beyond my imagination.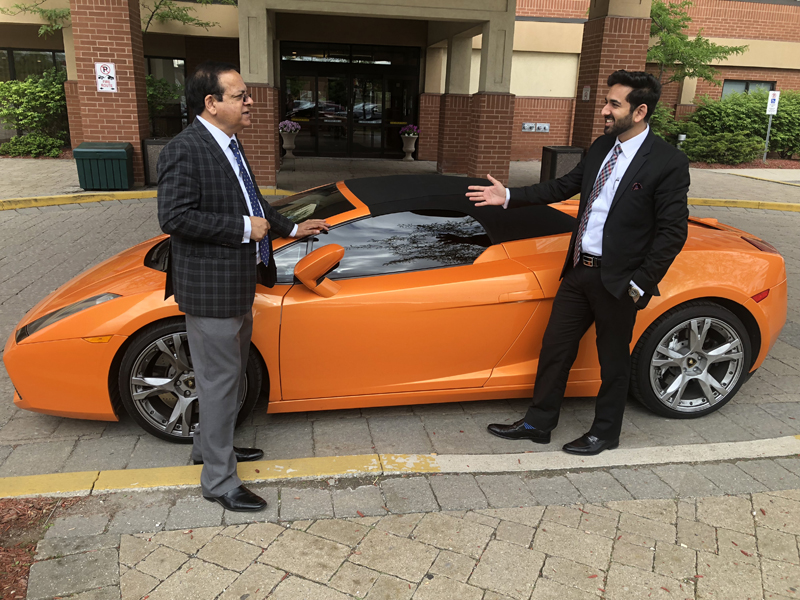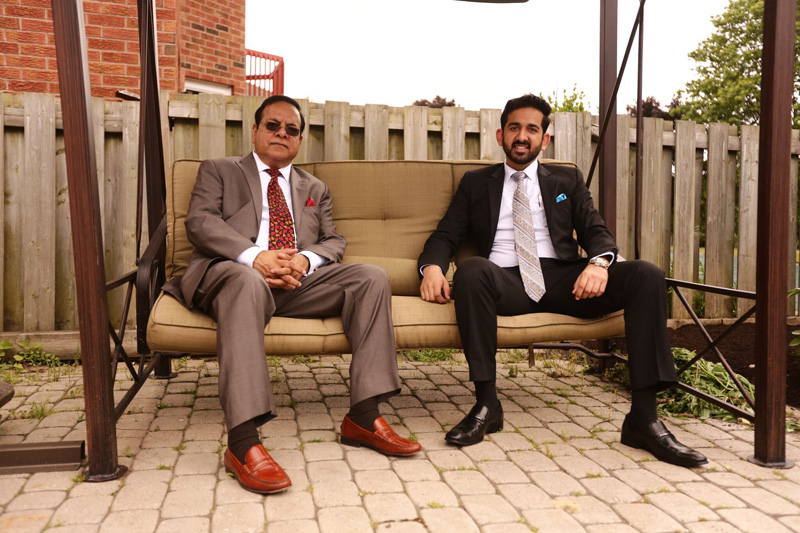 Q: Do you believe in destiny?
Yes, I am grateful to God. Fate has played a lot of role in my life as everything else.
Q: So you have been lucky, right?
Yes, I have been lucky. As Linda Goodman says, 'For all those who believe, expect a miracle.'  Q: Supposing you had not become a businessman, what else would you have become?
I might have been in marketing. I am into socializing and mixing with people is my comfort zone.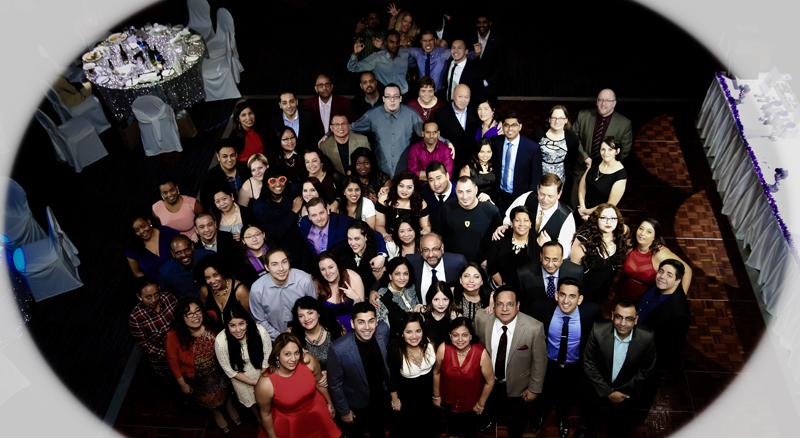 Q: What are the three things about Canada that you like the most?
– Clean weather.
– People for their education and tolerance.
– Fairness as I have never come across any kind of discrimination.
Q: Are you affiliated with any political party?
No, I am not politically inclined.
Q: But whom do you vote in elections?
I vote for the Tories because I don't like some Liberal policies.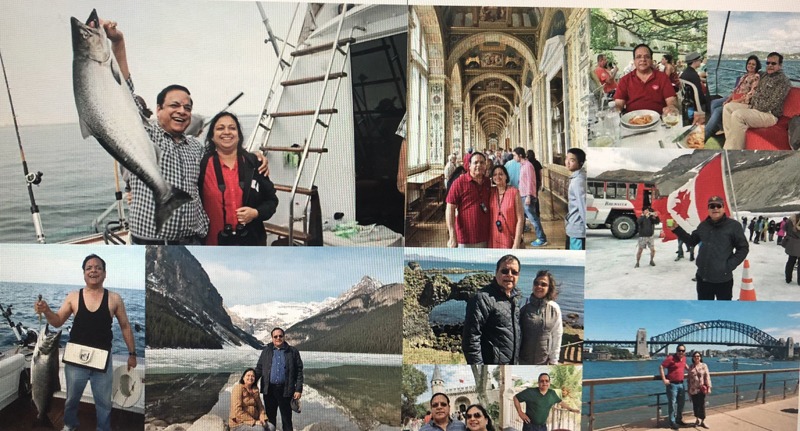 Q: What is your favourite holiday destination?
St. John's in Newfoundland and Labrador. It is a small place but you get everything there. It is neat and clean. There are icebergs and whales off coast. And you find herds of caribous. It is beautiful.
Q: What are your future plans?
Buying more hotels, involving in movies and dabbling in hotel construction.
Q: What kind of legacy do you want to leave?
That I am a nice man, good dad and a good boss.
READ NEXT: Bob Dhillon: The Sikh who became real estate mogul