News East-West
NEW DELHI: Can you imagine that the descendants of the last Mughal emperor Bahadur Shah Zafar live in acute poverty?
Give credit to Delhi-based journalist Shivnath Jha to highlight the plight of the descendants of not only Bahadur Shah Zafar but also the families of many heroes of India's freedom struggle — such as Ram Prasad Bismil, Tatya Tope and others.
After years of dedicated work and research which took him to obscure corners of  India, Jha has come out with a coffee-table book titled `1857-1947: Forgotten Heroes and MARTYRS of India's Freedom Movement.'
This book is the pictorial story of 207 forgotten heroes of India's freedom movement, who were hanged, shot dead or died within the four-wall of  jails and their 30 descendant families living in anonymity and abject poverty in the countryside
And this book also highlights how soon after independence, an ungrateful nation cruelly forgot the memory and descendants of sung and unsung heroes who perished so that India could be free.
Jha, who worked with major English dailies in the Indian capital, took it upon himself to awaken India to the plight of the descendants of sung and unsung heroes of the Indian freedom struggle.
Here is an interview with Jha:
1: What inspired you to do this book?
A: It was on March 25, 2006, when Bharat Ratna Shehnai maestro Ustad Bismillah Khan expressed his life-time desire to perform at the India Gate to serenade the martyrs, while cutting a 91-kg birthday cake and launching a book Monograph on Ustad Bismillah Khan, authored by me and my wife Neena Jha who is a teacher. We did our best, got permission from the Home Ministry of India for July 15, 2006. But his failing health – and fate – did not let the Ustad fulfill his life-time desire of having such a book on the descendants of heroes of India's freedom struggle. He died on August 21, 2006. At that point, we decided to launch a movement Andolan Ek Pustak Se to locate, identify and provide a dignified life to the descendants of forgotten heroes and martyrs of our freedom movement between 1857-1947. So this book "indirectly" fulfills his desire.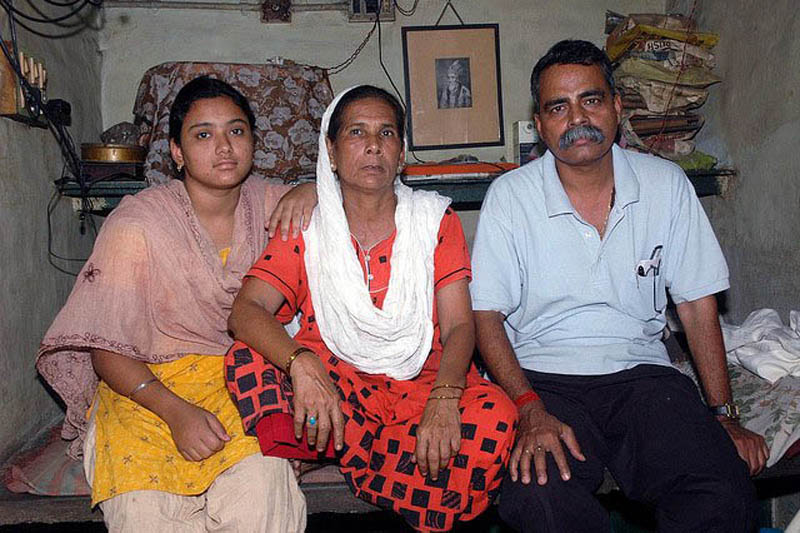 2. How did you plan doing this book?
A: During the past seven years we located almost 30 descendant families living in anonymity and penury in the countryside.We planned, wrote, made a dummy and requested people to support the mission – both publication of the book as well as support the descendants financially. Several people, especially Managing Directors of several companies, supported us in providing dignified life to the descendants of the heroes of our freedom struggle.
3. How did you track the families of these forgotten heroes?
A: It required a lot of leg work and travel to far-flung areas and villages of India. After getting small inputs and being a reporter, I would visit them in their villages to find out the records. We cross-checked with official sources, villagers, panchayats and others. We got some of the historical events from District Gazettes of the respective districts.
4. How many places – and where – did you travel to get to these families?
A: We visited the remotest areas/districts (at least 40) of Assam, Arunachal Pradesh, West Bengal, Bihar, Uttar Pradesh, Punjab, Rajasthan, Madhya Pradesh and others.
5. How long did it take to collect the material? How tough was it to get unknown documents and photos?
A: The problem is that most written documents are lying "unattended" in various district treasuries/documents' house" since independence. There are  thousands of written documents in various jails where the heroes and martyrs were kept and hanged. Unfortunately, after India got freedom, every successive government and officials did not bother to preserve these documents. You will be shocked to know that thousands of documents were sold as "raddi" or waste paper. It all shows how "insensitive" we are towards our heritage. In other words, after independence, we have been shamelessly callous about the contribution of these heroes and martyrs.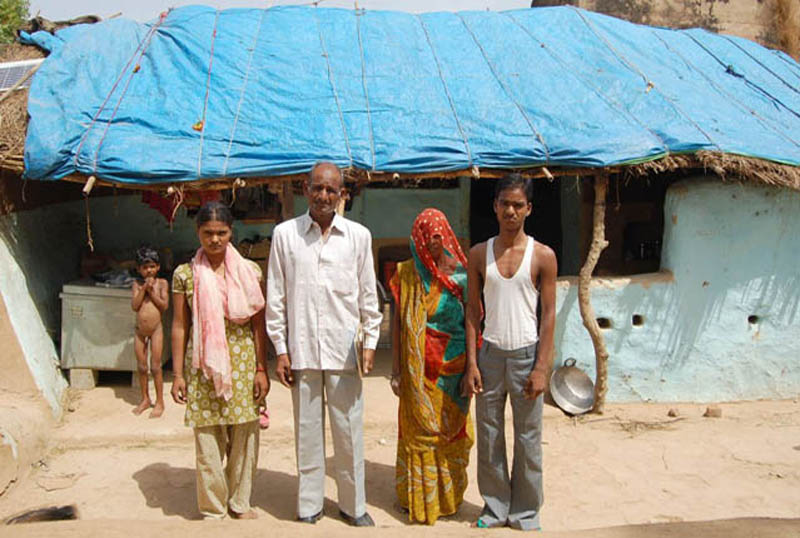 6. Give us examples of some of these families which moved you the most. What was their reaction to the treatment they have gotten from successive governments?
A: When we visited the descendants of Udham Singh (technically Udham Singh was a bachelor), his grandson Jeet Singh started crying. He was a daily wage worker in Punjab's Sangrur district. Udham Singh was not an ordinary man. But the Indian government never paid any attention to his sacrifice. Similarly, when we visited the great grandson of Ram Prasad Bismil (Bismil was hanged in the Kakori train dacoity case), they were crying. In 1947, just after independence, Bijendra Singh (Bismil's great grandson) was granted 70 acres of land by the Madhya Pradesh government on the recommendation of then President Dr Rajendra Prasad. But, later the entire land was grabbed by local goons with the support of musclemen, men in uniform and men in khaki (politicians). They have been moving pillar to post for years for justice. This is the "mentality of the people" of this independent and sovereign nation. We are not blaming the system, it is people of this country who have ruined their fate.
During the past seven years, we – our mission and our books – have been  instrumental in changing the life of Tatya Tope's great grandson (who was virtually begging on the streets), Sultana Begam, the great granddaughter-in-law of India's last emperor Bahadur Shah Zafar and Udham Singh's grandson Jeet Singh.
Now we have come out with this book, `1857-1947 Forgotten Heroes and MARTYRS of India's Freedom Movement', comprising pictorial details of over 200 revolutionaries, heroes and martyrs of that period who were hanged, shot dead or died in various jails. We have also brought to public light the plight of 30 descendant families. This is our on-going mission now.
7. Who was financially or otherwise supporting you in doing this book?
A: CMDs of various government and private organizations. The owner of the Lokmat newspaper group, Vijay Janardan Darda, has played a key role in granting new life to these descendants. Lalu Prasad Yadav also granted jobs to Tatya Tope's great grandson Vinayak Rao Tope's daughters.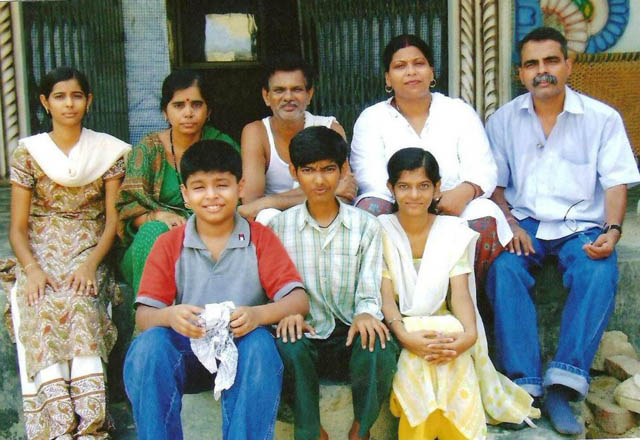 8. Tell us about the book – how many pages and pictures does it have and how many heroes does it cover? Is it only in English? Is the government getting it for public libraries?
A: `1857-1947 Forgotten Heroes and MARTYRS of India's Freedom Movement' is a 280-page book, comprising pictorial details of as many as 200 revolutionaries, heroes and martyrs of that period who were handed, shot dead or died in various jails, including 30 descendants families. Presently, it is in English, but we wish to publish it in Bangla, Gurmukhi, Hindi and Urdu also as during that period more than 280 heroes were hanged and the Sikhs were on the top, followed by Muslims, Bengalis, and Hindus.
We wish to reach each and every educational institution and school in the country so that the new generations and school-going children know who
their martyrs were.
9. You also got financial support for a few families from business groups?
A: Lokmat newspapers' CMD has always with us. The reason being that his father Janardan Darda was a freedom fighter. And the Lokmat was founded by Bal Gangadhar Tilak. So he knows the pain of the martyrs' families.
10. Having accomplished this task, what is your reaction? More such books in the pipeline?
A: We wished to give a document to the nation. This pictorial book will be beneficial for the coming generations. We are happy that we have been able to give a new life to at least 10 descendant families. Five more such families will be rehabilitated soon. It's a journalism with a difference. I am also trying to do a book our heritage titled  RUINS:The Heritage of India (monuments). We are also planning another book  called THE MOTHERS:The Widows of India.  There are almost 3.5 crore widows in India who live in Vidhwashram (old-age homes) despite the fact most of them have rich families, children, great grandchildren. But no one wants to keep them at home. This shows the degradation of Indian society.
We appeal to all Indians living in India or abroad to support us in our mission.
READ ALSO: Indian martyr Udham Singh acted in two Hollywood films in London