News East-West
MUMBAI: Kareena Kapoor and Saif Ali Khan finally tied the knot on Tuesday in what was kept as a private affair.
Only close friends and relatives of the couple attended the ceremony at Saif's residence in Bandra. Later, the couple registered their marriage, making their five-year relationship legal.
After the ceremony, the couple waved to the crowd from the balcony of Saif's residence.
Kareena's parents – Randhir Kapoor and Babita – and Saif's mother Sharmila Tagore were witnesses at the registration ceremony.
While the bride wore a green salwar-kurta in green, a red dupatta and red bangles, Saif donned a grey kurta and a white pajama.
In a tweet, Shahrukh congratulated the couple, saying, "Happiest marriage bond to my friend Saif & Kareena. May Allah keep ur family healthy & happy. Just saw it is registered, sealed & delivered."
A formal nikkah will take place at Saif's ancestral Pataudi Palace in Pataudi near Gurgaon in Haryana on Wednesday. The couple will throw a reception for guests and friends at Pataudi on Thursday.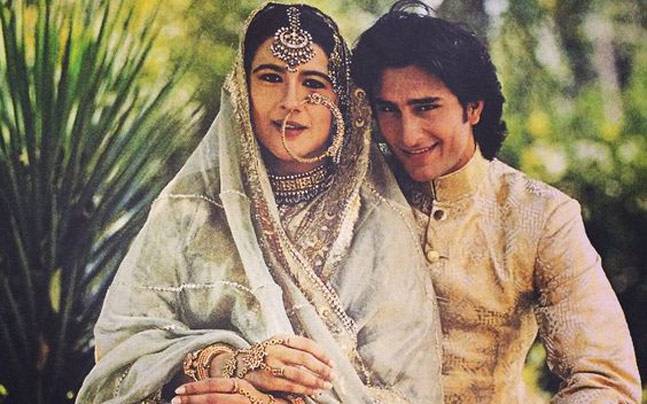 This is the second marriage for 42-year-old Saif Ali Khan who was previously married to actress Amrita Singh – paternal niece of writer Khushwant Singh – with whom he has a daughter named Sara and a son named Ibrahim Ali.
The couple divorced in 2004, and since 2007 Saif has been seeing Kareena.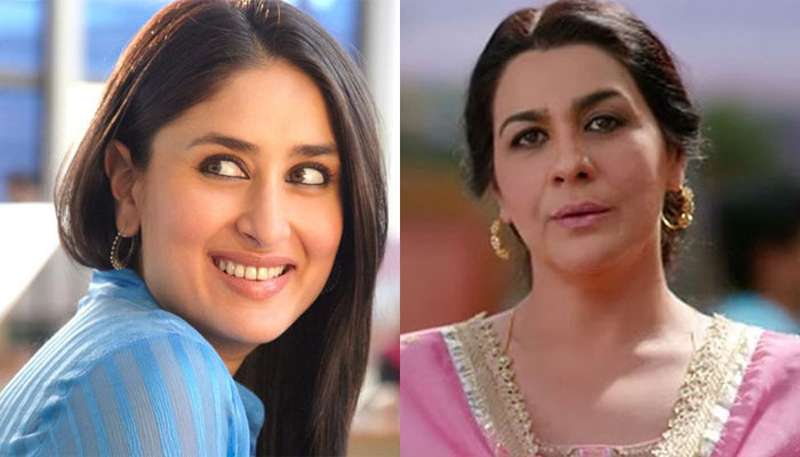 Interestingly, Saif was 12 years junior to his first wife Amrita whom he married in 1991 and he is more than 10 years senior to his new wife Kareena.
Thus the age difference between Saif's first wife Amrita and second wife Kareena is more than 22 years!
READ NEXT: Love affairs of Kareena Kapoor before she married Saif Ali Khan