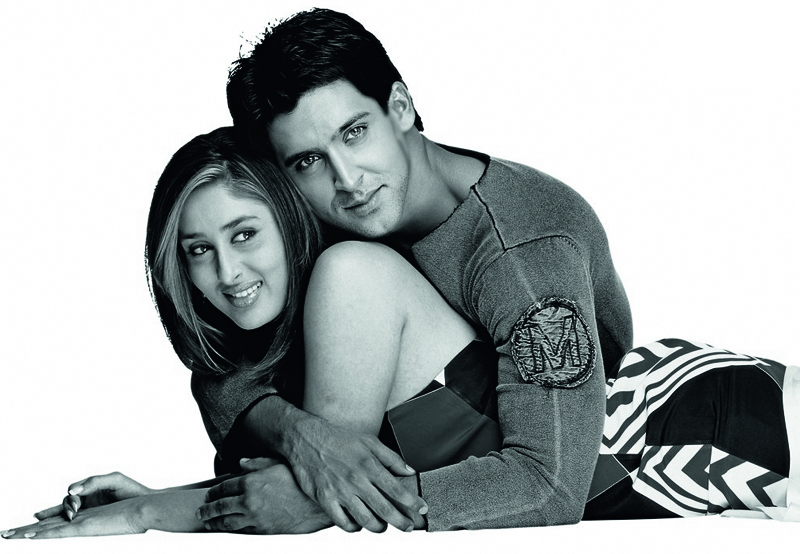 News East West
MUMBAI: Kareena Kapoor, nicknamed Bebo by her mother Babita after she was born in Sept 1980, married Saif Ali Khan in 2012.
Want to know Kareena love affairs before she tied the knot?
Well, she had a couple of rip-roaring affairs. In fact, Kareena's two love affairs made quite a news.
Here are Kareena's boyfriends before she married Saif Ali Khan in 2012.
1: Kareena and Hrithik Roshan: The two first developed feelings for each other when working together in Kabhi Khushi Kaabhie Gham (2001). Hrithik was already married to Sussane Khan.
Despite his marriage, Hrithik got intimate with Kareena during the shooting of Subhash Ghai's Yaadein.
Apart from Yaadein and Kabhi Khushi Kaabhie Gham, Hrithik and Kareena also did hit films such as Mujhse Dosti Karoge and Main Prem Ki Diwani Hoon.
The romance between Kareena and Hrithik became the staple of Bollywood gossip.
Shobha De wrote that Hrithik and Kareena were caught coochiecooing on an aircraft on the day of his (Hrithik's) wedding.
"I was very upset when I read  Shobha De's article about me and Kareena  coochiecooing in an aircraft. Some airhostesses were even supposed to have seen us. Even if I was having an affair with  Kareena, am I so stupid as to be coochiecooing with her on the plane?'' Hrithik later said in an interview.
There were also rumours that during the shooting of Yaddein in London, Kareena's mother kept banging on the door of the room in which the two actors were holed up together for 2 hours.
Hrithik's father Rakesh Roshan got so angry that he banned his son from doing more films with Kareena. Since then, Hrithik and Kareena have not done any film together.
2: Kareena and Shahid Kapoor: Kareena's second affair was with Shahid Kapoor.
Shahid was reportedly going through a bad patch after his break-up with a girl from non-filmi background when he and Kareena first met.
The two got fida on each other during the shooting of Fida in 2004 and went to do 36 China Town and Chupke Chupke together.
Kareena was so madly in love with our chocolate boy that she even turned vegetarian to accommodate his spiritual beliefs.
Things were going very well for Bollywood's cutest couple of that time and even Kareena's mother Babita who initially didn't like Shahid Kapoor had given her approval.
The two appeared on Koffee with Karan and there were reports of Kareena telling her friends of her plans to marry Shahid.
But then their relationship went downhill and ended by the time they were shooting Jab We Met.
What happened?
Kareena went for the shooting of Tashan with Saif Ali Khan in Leh, and Shahid went for the shooting of Kismat Konnection in Canada.
One of Shahid's close friend was reported to have said that Kareena cheated on the actor. "She (Kareena) went on an outdoor shooting with one of her co-stars, had what she thought was a secret fling with her co-star and came back to Mumbai to Shahid as if everything was normal. Shahid got to know about the 'secret fling' and refused to take her back.''
Kareena reportedly wanted to patch up with Shahid, but he said `no'.
Obviously, it was Kareena's alleged `secret fling' with Saif Ali Khan during the filming of Tashan in Leh that undid her love affair with Shahid Kapoor.
In October 2007, Saif confirmed his romance with Kareena, saying, "Yes, we are not exactly shouting from the rooftops but yes, clearly we are together. And we are happy together!"
Kareena and Saif had previously worked together in LOC and Omakara. The two married in 2012 after five years of their relationship. Now is the baby time for Bebo.
READ NEXT: Kareena has the best backside in Bollywood, compliments Imran Khan