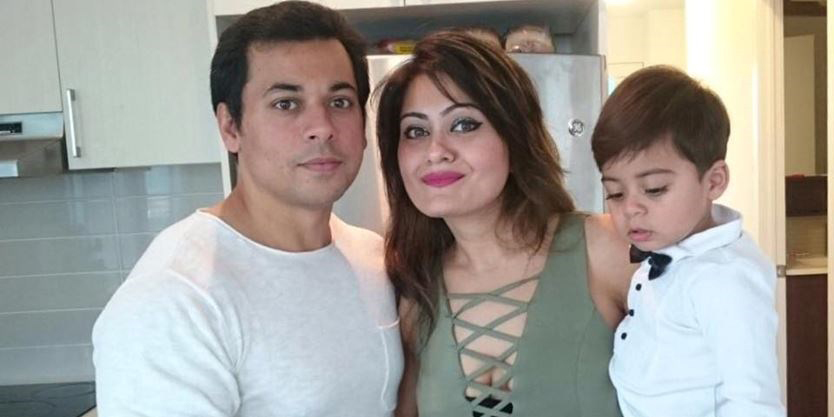 MISSISSAUGA: An 18-year-old youth has been arrested in connection with a fatal road collision in Mississauga that killed an Indo-Canadian woman and her two-year-old son on November 1.
Peel Regional Police on Tuesday — November 27 — arrested Evan Campbell of Orillia and charged him with criminal negligence causing death and bodily harm. He was granted bail on Wednesday with stringent conditions — he must live with his parents, never drive and and never contact the victim and face night curfew.
In the fatal accident at approximately 2:04 a.m on November 1, a grey Hyundai was travelling northbound on Mavis Road collided with a black Nissan that was travelling eastbound on Burnhamthorpe Road.
In the collision, Saket Dogra, 33, suffered life-threatening injuries, while his wife Khushbu, 31, and their 2 year-old son Prakrit Dogra died.
Saket Dogra remains critical in hospital.