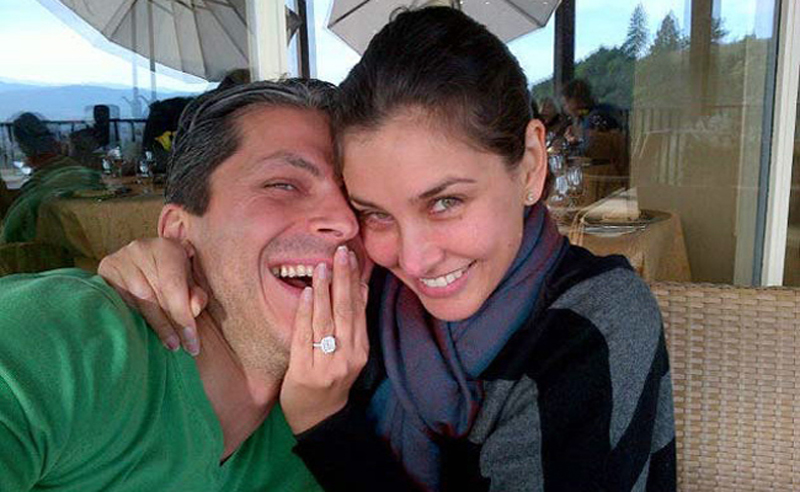 News East-West
TORONTO: Indo-Canadian actress Lisa Ray married her bank executive boyfriend Jason Dehni in California's Napa Valley on Saturday.
Dehni, who was till now with Scotiabank, is an investment banker in downtown Toronto.
The couple had announced in February their plans to marry later this year.
"I am profoundly in love with @jasondehni. Signing off to be swept away in a current of love, gratitude, Wedding Festivities and…vino,'' Lisa Ray tweeted just before taking wedding vows.
The 40-year-old actress's close friend Wendell Rodricks had designed a crystal encrusted gown full of "felinity and radiance…" for her wedding.
According to reports, 110 guests, including family and close friends, attended the wedding ceremonies which were preceded by Bollywood sangeet.
The wedding party was reportedly treated to a performance by singer-songwriter Tara Grand  and tabla player Suphala.
In an interview with Subhash K Jha last month, Ray had outlined her wedding plan, saying, "Wendell Rodricks is designing my wedding gown and he's a very dear friend who has known me since I first landed in Bombay in 1991. There will be a strong Indian influence in our wedding starting with the sangeet on Friday night. My friend Suphala,who is an extremely accomplished tabla player based in New York, will be performing that evening. I will be wearing a Tarun Tahiliani anarkali outfit, and on wedding day I will change into a Satya Paul sari.''
She had also said that "motherhood is on the cards, but let's see. I want my children to be immersed in both the East and West, as I was.''