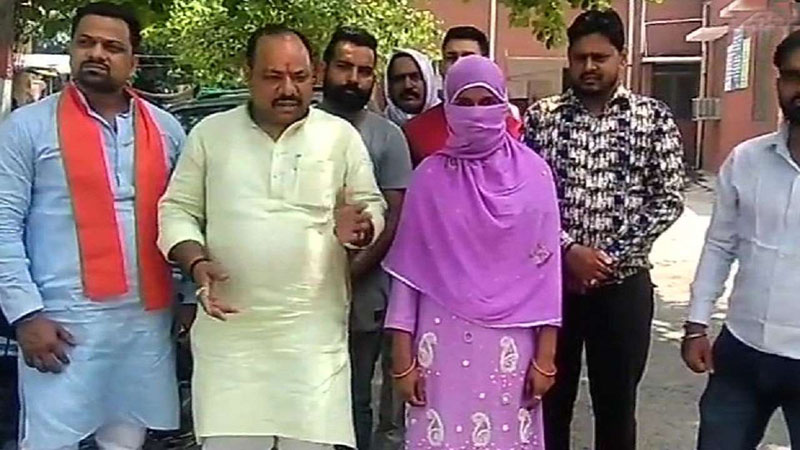 Yet another story related to love jihad – where Muslim men are accused of trapping Hindu girls into marriage – in India is making the headlines.
A woman in Meerut in Uttar Pradesh says she discovered after six years of her marriage that her husband is Muslim.
"After six years of marriage, I discovered that my husband is a Muslim. Initially, he said he is a Hindu,'' the woman has been quoted as saying by Zee TV.
The issue has now taken the colours of love jihad. Because on July 8, local members of the right-wing Bajrang Dal took the woman to the Senior Superintendent of Police to get `justice' for her. Right-wing Hindu organizations such as Bajrang Dal and Vishwa Hindu Parishad have been waging a campaign to stop the so-called love jihad in which they perceive that innocent Hindu girls are trapped into love marriages by Muslim men.
The woman, who is from Kolkata, says she married the man 10 years ago thinking that he was a Hindu.
"I married my husband 10 years ago knowing that he was a Hindu. But when we moved to my in-laws' house in Meerut, I found out that he is a Muslim. He even tried to convert me to Islam.''
One wonders why this woman remained quiet for four years after finding out that her husband is a Muslim.
READ ALSO: Honour killing of Kerala woman for marrying a Dalit man