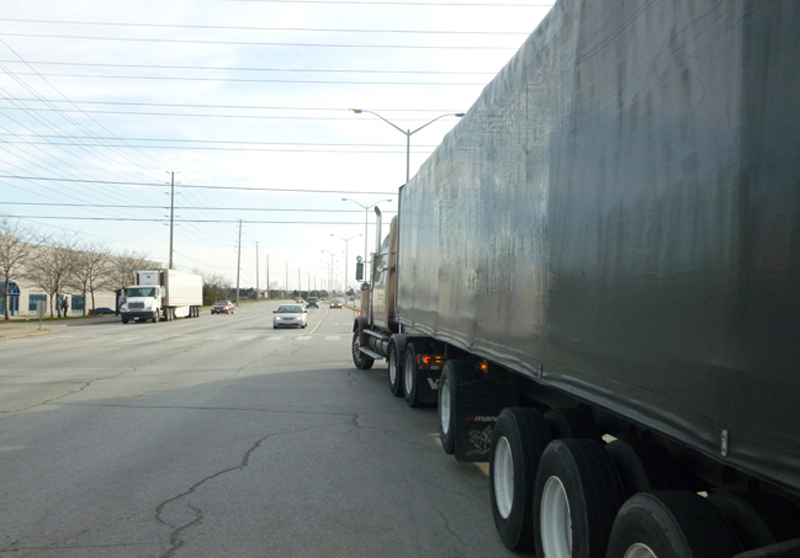 News East West
TORONTO: Trucking for smuggling in Canada?
Yes, it is true trucking has become the favourite of smugglers in Canada.
The arrest of Indo-Canadian trucker Anoop Singh Kahlon near Chandigarh in India early March with 26 kg of heroin meant for North American market is a symptom of what is afflicting the new immigrant Indo-Canadian community in Canada.
No doubt, trucking and smuggling have become synonymous in Canada. Since Punjabis control about 60 per cent of the trucking business here, more and more Indo-Canadian truck drivers are getting caught in the drug smuggling trade.
Readers will be shocked to know that trucking has become the preferred job for most of the educated immigrants, including lawyers, doctors and teachers, coming to Canada from India, particularly Punjab, each year.
Among immigrants from Punjab, truck driving is the first preference. Why is trucking their favourite profession?
One, they are familiar with it as trucking, along with soldiering, has been the preferred profession of Punjabis for a long time.
Two, since finding jobs in their professions is difficult for doctors, lawyers and teachers, they opt for trucking because it is easy to enter.
Third, it pays much more compared to factory jobs.
"A driver can earn between $4,000 and $8,000 a month," says Mississauga-based Nachhattar Singh Chohan, who is the president of the Indian Trucking Association.
Lastly, trucking has become a quick road to riches! And that quick road to riches lies through smuggling drugs across the US-Canada border. It is no surprise that Indo-Canadian truck drivers are getting mixed up with drug cartels who operate through brokers in the Indo-Canadian community to lure these truckers.
"Now if you as a driver are offered $50,000 to hide the drug consignment in your truck and carry across the border, you may fall for it. The temptation is too much," says Chohan, who owns a fleet of trucks in Mississauga city on the outskirts of Toronto.
Asked whether drug smuggling across the US-Canada border has increased because of Indo-Canadian drivers, Chohan says, "I really don't know, but since Indo-Canadian trucker drivers are fast replacing white drivers, they are coming under greater scrutiny at the borders. Once some of them get caught, all Indo-Canadian drivers become suspect and get thoroughly checked. Some get caught. That's how it is happening with Indo-Canadian truck drivers."
Interestingly, even border authorities admit that for every drug consignment caught, 200 slip through undetected. This shows the magnitude of the lure for Indo-Canadian truck drivers. Those who are not caught are richer by thousands of dollars with every trip across the border.
In the process, some Indo-Canadian truckers are possibly graduating to becoming drug smugglers themselves. And the easier route for them is the sea or air. "I don't know Anoop Singh Kahlon. If my information is correct, I think he is not from the Greater Toronto Area. But I don't know. People like him want to become rich quickly. It is not hidden how so many people have smuggled drugs into Canada to become millionaires quickly. Only a few get caught because their smuggling methods so clever. That's the story of many people here," says Chohan.