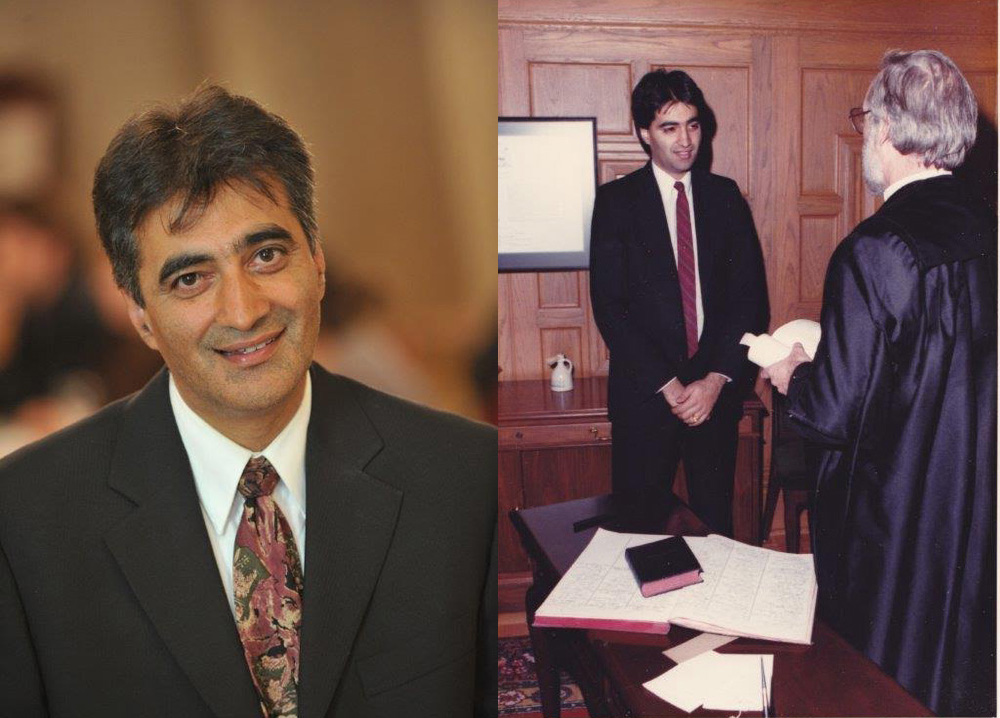 Canada may have 20-odd MPs of Indian origin, four Sikh Cabinet ministers and many MLAs today, but Moe Sihota was there before anyone else.
He is the man who opened the political doors for the Indian community in this country in 1986 when he became the first Indo-Canadian to be elected as an MLA in British Columbia and Canada.
He again made history by becoming the first Indian-origin Cabinet minister in British Columbia, Canada and anywhere in the western world in 1991.
"My whole life has been about being the first Indo-Canadian to hold positions which our forefathers could have never imagined,'' says the 65-year-old Sihota whose grandfather Lakha Singh came to Canada in 1907 from Bara Pind near Phillaur in Punjab.
"My roots run deep in Canada. I was born in the small town of Lake Cowchin – on Vancouver Island – where a community of about 600-700 Punjabi people had formed because our people could find work only in remote areas in those days. Our life revolved around a small gurdwara. People coming from India or going to India met at the gurdwara to collect or deliver letters or other things. Growing up amid all Punjabis, I developed deep bonds with our community and culture. So much so that I couldn't speak English till I went to school,'' laughs Sihota.
After passing his fifth grade in his small home town, Sihota was sent to  Vancouver to join St. George's Boys School in sixth grade. "I was the first Indo-Canadian to join that all-white and Anglican school and felt like an outsider. I was very good at sports and studies, so I was accepted. But it was very difficult,'' Sihota recalls.
Then he joined the University of British Columbia in Vancouver for his degree in social work.
"I was the first Indo-Canadian to be elected to the prestigious board of directors of the university. After my degree, I became the first Indian to join law course at the University of Victoria (in the capital city of British Columbia). There I joined the student wing of the New Democratic Party because this party had supported my elders who had no rights.''
He says he decision to pursue degrees in social work and law and then enter politics was continuation of his firm belief in the Sikh concept of seva.
"I grew up being taught that the most honourable thing one can do is seva. So what I pursued was continuation of how I was raised.''
Not surprisingly, Sihota cut his political teeth just after finishing his law degree by getting elected to the city council of Esquimalt town near Victoria in 1984.
Then many NDP leaders, including former Premier Dave Barrett, encouraged him to run for provincial politics. "I took the plunge in the 1986 British Columbia provincial elections.''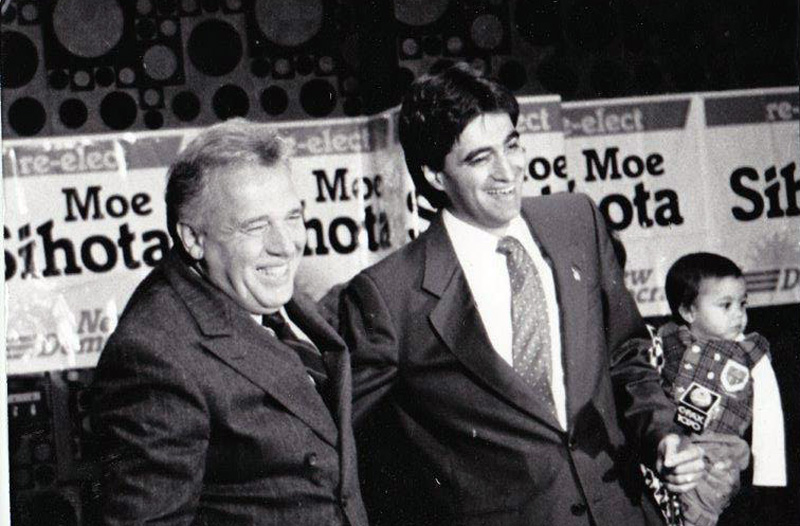 At the age of 31, Sihota created history being becoming the first person of Indian origin to get elected as an MLA in Canada.
"My riding (constituency) of Esquimalt-Port Renfrew was all Caucasian. Since I could speak well and connected with them in terms of values, the colour of my skin evaporated and they elected me,'' he says of history-making victory in 1986.
He says he cannot forget the jubilation that Indo-Canadians felt that day.  "At the victory hall when I went to the podium to speak, I just froze. I looked at the huge gathering and there were Indo-Canadian elders in their 50s and 60s who could have never imagined that this day would come. That hit me more than what I had accomplished. That moment was just magical.''
Six year later in 1991, Sihota created even more history by becoming the first-ever Indian-origin Cabinet minister in Canada and the entire western world.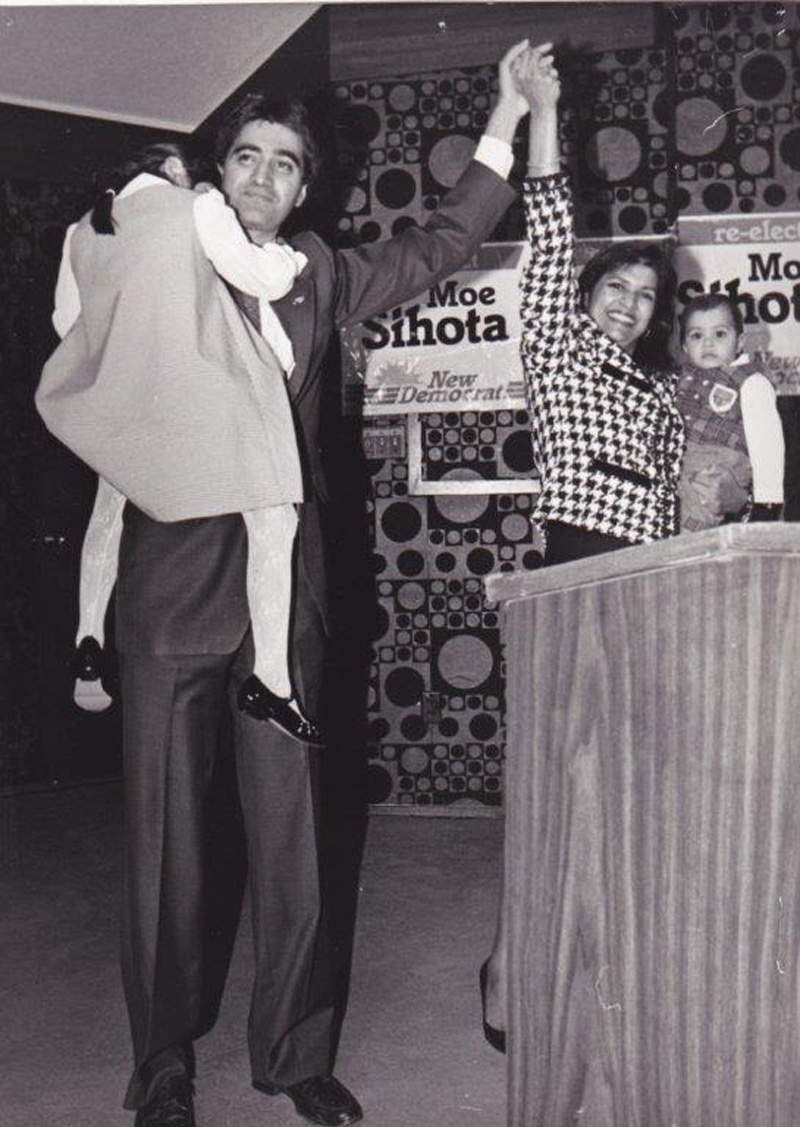 From 1991 till 2000, he handled many important portfolios in British Columbia and did some groundbreaking work for the Indo-Canadian community.
If Punjabi is flourishing in Canada today and Sikhs can drive motorcycles without helmets in British Columbia, the credit goes to Sihota.
"When I was the education minister, I saw that all elective languages on offer for students were European. I changed the law to include Punjabi, Mandarin and Japanese. We also did away with the law that required Sikh motorcyclists to wear helmets over turbans.''
Looking back at the journey of the Indians in Canada, he says, "We have taken our place in society that our forefathers could have never thought.''
READ NEXT: Peter Dhillon: The Sikh who is the cranberry king of Canada 
READ ALSO: Bob Dhillon – The Sikh who became real estate mogul in Canada