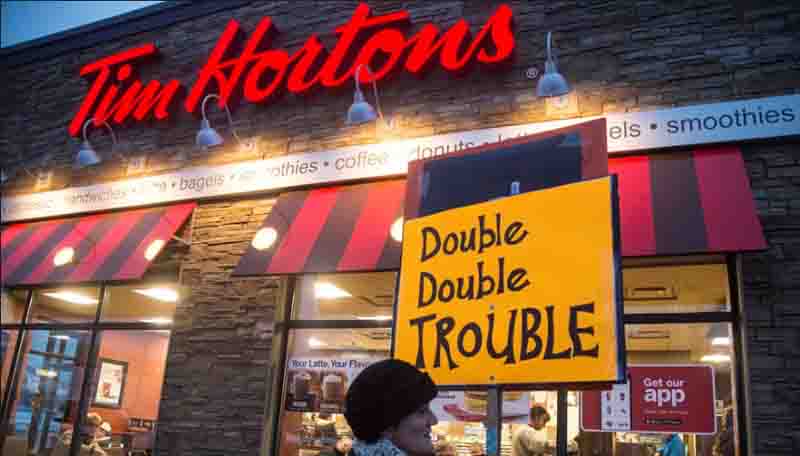 The Canadian Bazaar
TORONTO: In the midst of brewing conflict between Tim Hortons franchisees and its parent company Restaurant Brands International (RBI), the public opinion about the brand is becoming negative.
But 55% Canadians still hold favourable view of the iconic coffee chain brand. Only 25 % don't view Tim Hortons positively, says a new survey by the Angus Reid Institute.
According to the survey, most Canadians think that the quality of food, coffee and service, as well as the prices have worsened rather than improved over the past few years.
The Tim Hortons owner company Restaurant Brands International (RBI) are currently involved in a conflict with its franchisee who say that cost cutting measures by the owner company have led to lower quality, service and safety at their restaurants. The federal government has announced to investigate claims by the franchisees.
The concerns of franchisees are shared by Tim Hortons' customers who say that their opinion of the restaurant, including their assessment of its quality and prices, has worsened over the past few years.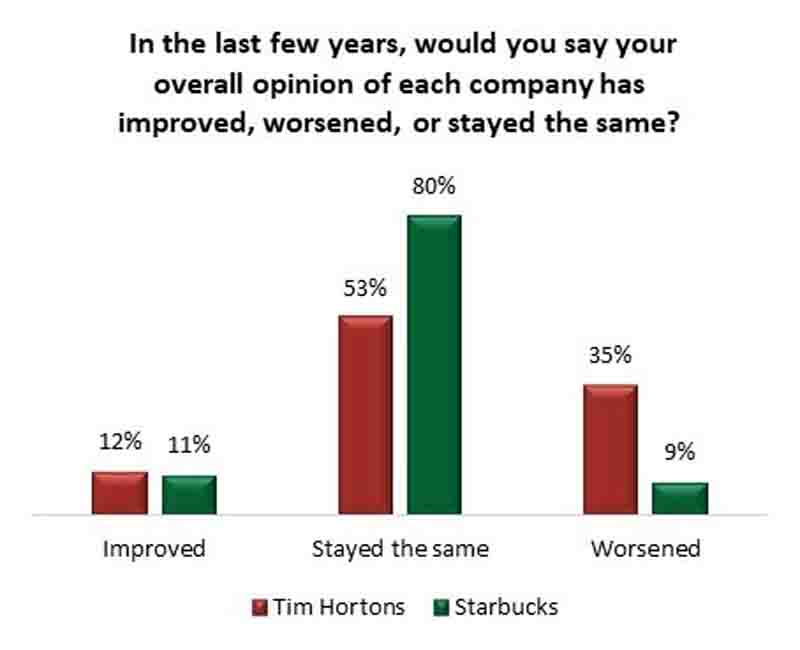 But despite the growing negative opinion about Tim Hortons, Canadians have not necessarily switched over to other brands.
Seven-in-ten (70%) Canadians admit that Tim Hortons still plays a part when they think of Canadian culture. Six-in-ten (62%) say they still regularly patronize the company.
Only 9% says they don't buy any Tim Hortons products.
One-in-three Canadians (33%) say they are weekly customers, while a similar number (29%) go there at least once a month.