MISSISSAUGA: Peel Regional Police have released another of the tow suspects involved in the  bomb explosion at Indian restaurant Bombay Bhel on the northwest corner of Hurontario and Eglinton in Mississauga on May 24 which left 15 people injured.
The video shows the suspects fleeing from the scene. One of the suspects was almost struck by a vehicle at the intersection of Thornwood Drive and Forum Drive.  Police are appealing to the driver of this or any other vehicle, to contact them.
Peel Police had earlier released a video (see below) which showed the suspects running eastbound from the crime site. In that video, one suspect is seen running through a residential area followed by the second suspect.
To get any clues to the two suspects, police also canvassed the public from its Command Post located at Thornwood Drive and Forum Drive  to help anyone with information about the explosion to contact them.
Initially, police said both the suspects were male, but now they don't rule out that one of the two suspects may have been female.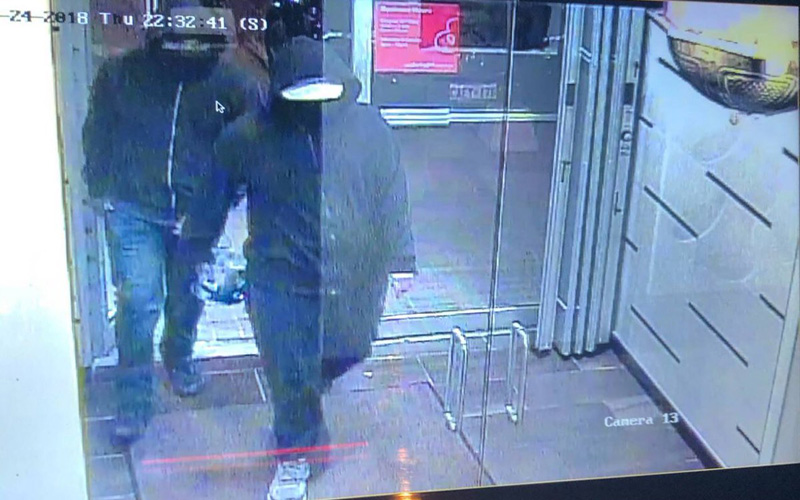 The first suspect is described as approximately 5'10" to 6′ tall with a stocky build. The suspect was wearing dark pants and a baseball cap.
The second suspect in blue jeans is described as approximately 5'10" to 6′ tall with a medium build.
Two birthday parties were being celebrated and there were about 40 people inside the restaurant when the improvised explosive device left by the two suspects exploded.
READ NEXT: Bombing at Bombay Bhel restaurant in Mississauga, 15 injured