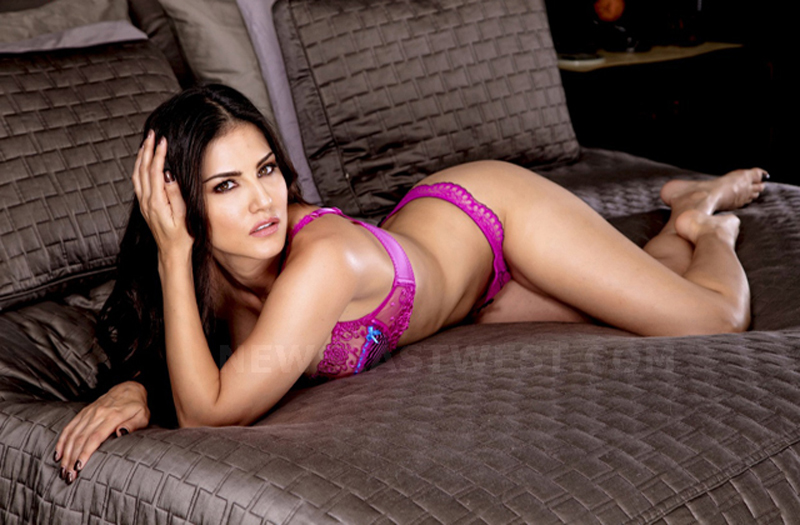 By Subhash K Jha
MUMBAI: My parents opposed my decision to become porn star, says Sunny Leone in an interview with Subhash K Jha.
Q: What is it like being a porn star?
I believe I live my life just the way I want to. I am free to do what I want without any restrictions.
Q: Are you recognized on the road back home in Canada?
Not when I am without make-up. Only when I'm all dressed up with my hair and make-up.
Q: You made a conscious choice to be an adult actress. What was your parents' reaction to your career choice?
I informed my parents after I won the Penthouse cover-of-the-year and 100, 000 dollars. It was impossible to keep it a secret.
Q: How did your parents react?
Obviously there was a confrontation between us. They were upset at first. Eventually they came to terms with the fact that it is what I've chosen to do with my life. With time they came to know I'm still their daughter, still the same person.
Q: You're truly blessed to have such understanding parents.
Yes, I am
Q: While you were inside Bigg Boss 5 house your ex-fiance Matt Erikson apparently released your first adult-film together without your consent?
I am not sure about what has actually happened. But in the adult industry there are certain rules that must be followed. If for some reason he has released content that he does not own, then …
Q: Was your parting with Matt unpleasant?
We didn't see eye-to-eye. It didn't work out. I am a happy person today. I'm a better wise person today. I know exactly what I want in a man now.
Q: What do you want in a man?
Exactly what I have in Daniel (Weber). He is everything that I could ever imagine. We own a business together.
Q: Who among the Indian actresses do you find beautiful?
I think Aishwarya Rai is absolutely gorgeous.
Q: Mahesh Bhatt was deeply moved by his encounter with you?
When Mr Bhatt came into the House it was the first time I could speak freely on the show.
I didn't have to censor what I was saying, or to choose my words carefully so as to not give away my identity. He knew who I was. He knew my background.
Mr Bhatt and his daughter had been following my career for quite some time. For the first time since I went into Bigg Boss I was able to be who I was and talk freely without fear of others getting judgmental.
Q: You went into Bigg Boss with your profession as an adult star a secret. Didn't that give you a kind of freedom from being judged?
No it didn't. I had to grope around in the House to give them a sense of who I was as a person, and not for what I did as a career. That was tough. It was very important for them to come to terms with my personality before I revealed my true identity.
Q: What was their reaction when they got to know that you are an adult actress?
I had confided in Juhi Parmar about who I was before I announced it to the world (laughs) and then I told the others who I was, what I did for a living and why I was there in Bigg Boss.
Q: And what was their reaction?
They were surprisingly okay with it. That was an absolutely pleasant surprise. If anyone had issues with what I did, I'd have known.
Q: Would it have been embarrassing if anyone had issues?
No. I've been doing adult porn for ten years. I've met all sorts of people. Those who like me, those who dislike me for what I am and what I do, those who hate or appreciate my choice of profession. I wasn't really bothered with the reactions I'd get in Bigg Boss.
Q: How was the experience in Bigg Boss?
It was interesting watching the dynamics within the House. Language was a problem. This was the first time I had to understand and speak Hindi.
Q: But you are Punjabi?
Yes. But I was born and raised in Canada and America. When one lives there and the language of communication in the household is not Hindi or Punjabi, then one doesn't know these languages. Inside the Bigg Boss house every time there was a situation or an argument it was difficult for me to take it forward in Hindi.
READ NEXT: My brother and husband are very supportive, says Sunny Leone