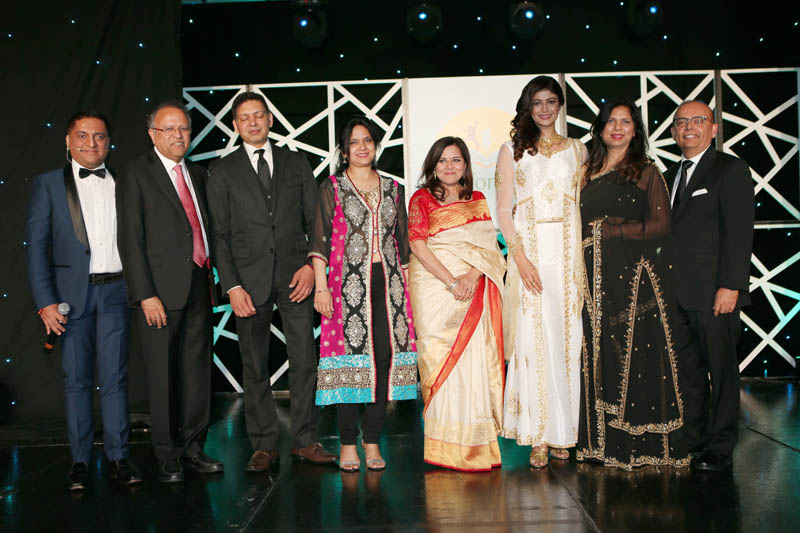 TORONTO: Indo-Canadian couple Anu Srivastava and Arun Srivastava, who are pretty known for their charitable and community work, have now taken their philanthropy to their native India to educate poor rural girls in their native Uttar Pradesh.
Fondly known as the new `power couple' of the community, Anu and Arun Srivastava announced at the annual gala of AIM for SEVA on September 30 here to donate almost half a million dollars — $421,000 to be precise — to build an exclusive girls' hostel at Kusumbhi in Unnao district of Uttar Pradesh to educate 100 girls from the age of 10 to 18. 
Anu says her family is building the hostel for the non-profit AIM for SEVA as part of their nationwide movement to educate poor kids in rural India.
Charity is in her genes.
"Our donation is the continuation of my family's long tradition of serving the underprivileged,'' says Anu who is the chair of Panorama India which is the umbrella organization of over a hundred Indo-Canadian associations. 
"My grandfather Mahashai Chitra Sen Nigam was a great freedom fighter who worked with Lala Lajpat Rai for India's independence. He dedicated his whole life to others. He was the founder-member of DAV College in Kanpur and instrumental in setting up the local orphanage,  widows' home and the local temple,'' narrates Anu.
"With my grandfather being away most of the time because of his involvement in the freedom struggle, my grandmother Ramkali Devi didn't sit back. She became a big entrepreneur, creating a real estate empire by constructing the first house with her own hands.''
So much for Anu's grandparents and their legacy.
Her father Raj Kumar Nigam, a brilliant academic at Kanpur University, carried on the family's legacy of serving the underprivileged. 
"Dad hosted the first-ever International Geographical Science Congress in India and represented the country at World Geographic Conferences. But despite his hectic academic life, he was equally immersed in social activities in Kanpur — running the local school for the underprivileged and the local temple that was patronized by my grandmother and continuing all the services started by my grandfather such as the Hindu Orphanage.  Dad was also the president of Rotary International Kanpur and organized polio vaccinations and eye clinics for the poor.''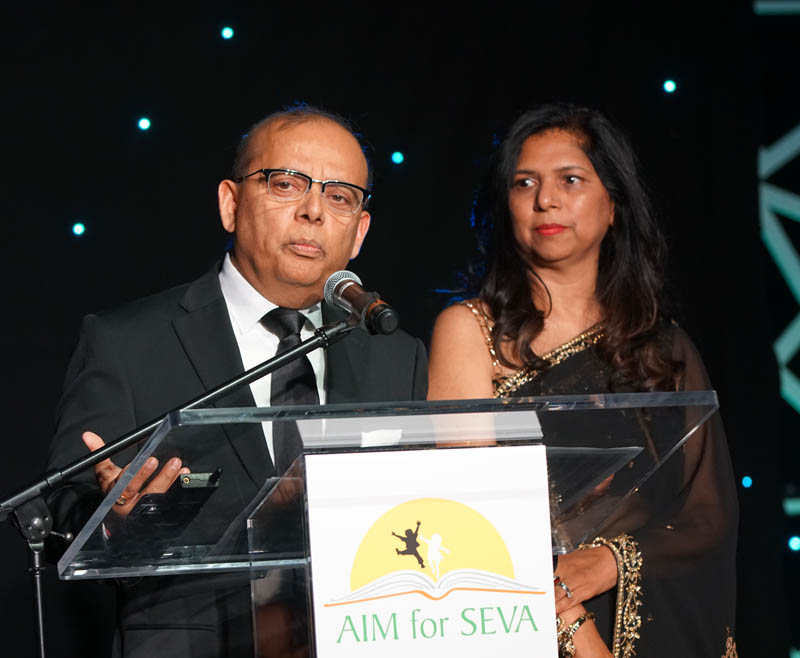 Having inherited such a great legacy, Anu says, she and her husband decided to add their own legacy to it by setting up the girls' hostel near their hometown of Kanpur.
"We are a close-knit family as my parents relocated to Toronto after retirement to be with their three children — me, my brother Ajay and my sister Ruchira. Over time, my father came to know Dr Terry Papneja who has been raising money for education of underprivileged kids in India through AIM for SEVA since 2002. He was impressed by the selfless work done by AIM for SEVA."
Anu says her family had initially thought about donation to Trillium Foundation when her mother Madhu Nigam was alive. "After my mother's death,  my father and all of us again thought about it. For my father, hostel donation for girls in the ancestral birthplace of his parents was a no-brainer and the decision was made in seconds.''
When the family approached Dr Terry Papneja with the offer in March 2017, he declined after he found that land close to metro Kanpur was too expensive and no women wards were available to look after the girls' hostel.
"But Dr Papneja came back to us in September to confirm that we could go ahead with the project. We bought the land for Rs 70 lakh (about $125,000) in November 2017 and the construction work started in January this year.''
The initital amount of $290,000 to be donated by the Srivastava couple was meant for 40 girls. But they later increased their project to accommodate 100 girls. "As a result, our project cost has increased to $421,000. Half of the construction is done and we have already enrolled 20-25 girls. The hostel construction will be over in July 2019 when we will have a total of 100 girls who will everything free — education, food, clothing, accommodation, etc.''
When each one these girls gets out after completing her education, she will change her future generations, says Anu.  
"That's the legacy we want to leave.''
A couple of years ago when she was the chair of Panorama India (she still is) and Arun was the president of the Indo-Canada Chamber of Commerce , friends and well-wishers started calling them the new power couple of the community.
Indeed, Anu and Arun have come a long way since their arrival in Toronto in the late eighties with only two suitcases of belongings.
He was an MBA from Ahmedabad and she a university topper. But they too went through the grilling experience of new immigrants until Arun completed his professional accounting designation in 1992. 
Then he worked for 20 years for a company, won the heart of its American owner with his intergrity and trustworthiness, and eventually bought that company ten years ago. 
That company is Mississauga-headquartered Paystation Inc. which is the leading Canadian payment technology company started in 1955.
Arun is its CEO and president.
For her part, Anu started her professional finance career in the hospital sector.  Serving in a GTA municipality in the last decade, she made major strides as the financial controller and successfully led the mega event of the International Indian Film Academy (IIFA) Awards when it came to Brampton and Toronto in 2011. 
Anu is also the founder of ARRA Arts — an organization committed to fostering socio-economic development through the arts, music and culture. Under this banner, she initiated Shabana Azmi's theatrical play and is currently promoting health and wellness through Live Well Festival. 
The couple have two children — son Rahul who is pursuing Ivey MBA after his engineering degree and daughter Richa who is a medical science graduate from Western University.
Indeed, Anu and Arun are a power couple, with a heart of gold.