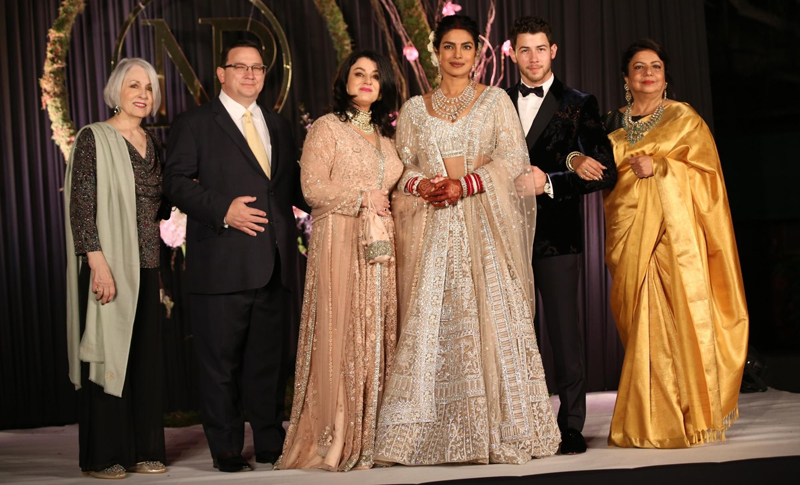 Joe Jonas, whose brother Nick Jonas, 26, married Priyanka Chopra, 36, last week, says they are a match made in heaven.
"Seeing Nick's face when he first met her, and the way he talks about her, and then getting to meet her and seeing what an amazing person she is, I knew right away that they were a match made in heaven," Joe, 29, told ET in an interview.
About the two wedding ceremonies — one Hindu and one Christian — of Priyanka and Nick, Joe said, "The ceremonies themselves were so beautiful. The Indian ceremony, for me, was something new. We were all in tears."
Joe (29), his fiancee Sophie Turner (22), his elder brother Kevin Jonas (31) and Kevin's wife Danielle (32) and Nick's youngest brother Frankie (18) were all seated in the front row for the wedding ceremonies, as were Priyanka's brother Siddharth and her cousin Parineeti Chopra.
Just after the couple's Christian wedding on December 1, Joe had shared their first wedding picture on Instagram, writing, "Super Married! I Love You Both! Welcome to the Family Pri! Congratulations! My face hurts from all the smiling this week."
READ: When Priyanka said she will marry someone who is ambitious