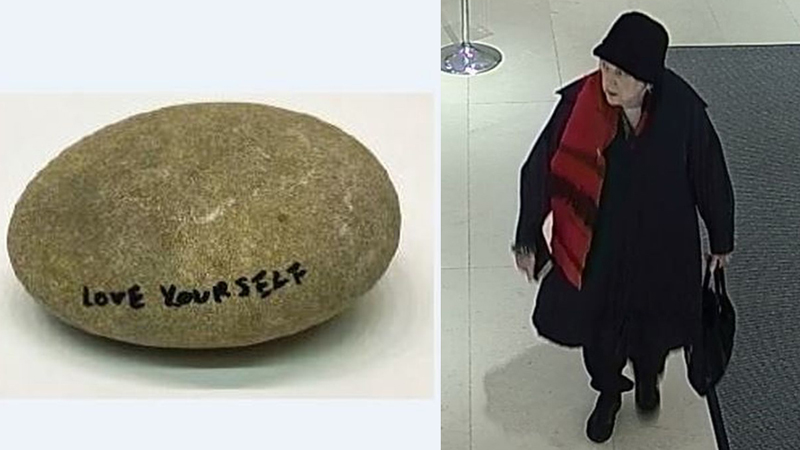 The Canadian Bazaar
TORONTO: Toronto Police are looking for a woman who stole a rock with `LOVE YOURSELF' written by Yoko Ono on it from the Gardiner Museum located at Bloor and Queen's Park.
The rock is valued at about US$17,500 as per insurance estimates.
According to police, the valuable rock was stolen on March 12.
A woman, who looks to be 55-60 years old and is wearing a long black coat, hat and shoes, can be seen walking south on Queen's Park.
The rock was on display as part of a three-part installation by Yoko Ono called The Riverbed.
Yoko Ono was the second wife (from 1969 to 1980) of John Lennon of the Beatles and was with him when he was shot dead by Mark David Chapman on December 8, 1980, in Manhattan.