TORONTO: Toronto businessman Roy Singh is a great eye for opportunities. He also has a great passion for cricket because he was born in Trinidad and Tobago. Then he is also friends with West Indian cricketing legends such as Brian Lara and Viv Richards.
He has combined these three things to create Canada's own version of the Indian Premier League in T20 cricket.
"I have a vision to bring T20 cricket to North America and if things work out as per our plans, we will start the Canadian Premier League in the next four years,'' says Singh who runs his gold exploration company CINRO Resources Inc.with operations in Guyana.
In his cricketing vision for Canada, the biggest thing going for him is the fast growing population of cricket-crazy Indian, Pakistan and Caribbean immigrants across the GTA and Canada.
"I am a businessman and I see a big business opportunity in T20 cricket,'' says Singh who set the ball rolling for instant cricket by setting up the Canadian Premier League T20 LP in 2013.
Roy Singh says he has been held back from implementing his vision because of lack of cricketing infrastructure.
All these years, he has met with mayors and seniors officials of Brampton, Mississauga and Toronto to create a stadium for cricket in the GTA, but his efforts failed.
"In 2015, we finally chose a stadium in Montreal where we did test run for two weeks in July-August. We put soil and planted grass on it and played for two weeks. It has worked out fine,'' he says.
Laying out the vision of the Canadian Premier League, he says, "To begin with it, it will 10 teams in two divisions and there will be 27 games.''
Singh says his Canadian Premier League T20 LP will initially control every aspect of the game – from facilities to teams to broadcasting rights.
In this interview with The Canadian Bazaar, Singh says he will bring his friends Brian Lara and Viv Richards to play a major role in the Canadian Premier League:
Q: What did you first think of T20 in Canada?
I have closely watched the Indian Premier League and I thought we can do the same in North America. So we set up the Canadian Premier League T20 LP in 2013. T20 is possible in North America.
Q: Why hasn't the Canadian Premier League taken off yet?
There is no place where fans can come and enjoy cricket. We met mayors and city officials in Mississauga, Brampton to explore the possibilities of a stadium. I also tried the Downsview area and Exhibition Grounds in Toronto, but the city didn't want it.
We have now chosen a stadium in Montreal where we did test runs in July-August 2015 for two weeks. It is a big budget venue.
Q: How big?
The cost of the Montreal venue will be $10 million.
Q: How will you raise this money?
I will sell 40 percent stake in the CPL to raise $10 million.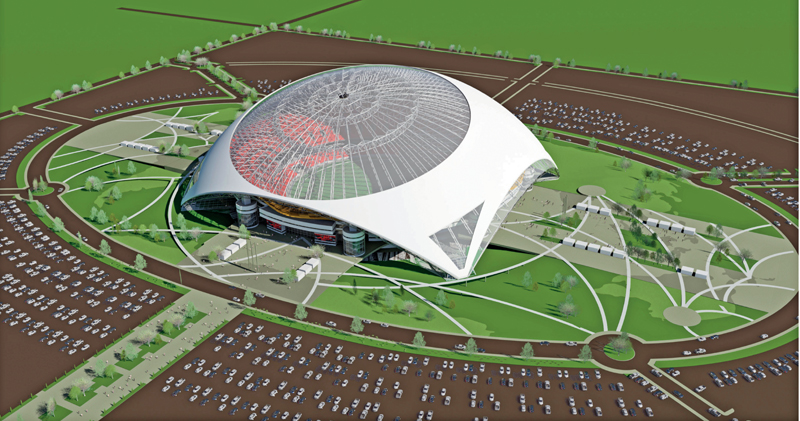 Q: But when will the full-fledged Canadian Premier League start?
There is a lot of logistics and cost involved. So we will take five to six years before we build our own stadium. A stadium is needed to bring fans and start broadcasting operations.
Q: Have you chosen any place to build the stadium?
Yes, we are buying 153 acres for $6 million at Fort Erie which is just eight from Niagara. We will start construction in 2021 because we need to raise revenue.
Q: How many teams will play in the Canadian Premier League?
It will have 10 teams in two divisions and they will play 27 matches. Teams are named but it will be announced later.
Q: You need lots of fans to make it a success.
Well, if we can get 10,000 people per match for all 27 games and each pays $20 per game, it works to over 5 million in gate receipts.
But expect this project to be over $22 million – from sponsorship, merchandising, gate collections and broadcasting rights.
Q: Whom will you sell broadcasting rights?
Broadcasters can get an estimated 27 million viewers in North America alone. We will also sell broadcasting rights in India, the Caribbean and elsewhere.
Q: Won't it be difficult to market the CPL in North America?
I will market it as entertainment. Our marketing consultants are helping me.
Q: Who will own the teams?
The CPL will own the team for the first three years, and then we will sell them.
Q: What role do you see for your West Indian friend players such as Viv Richards, Brian Lara and others in the CLP.
I know Viv, Richie, Clive, Denesh Ramdin, Dwayne Bravo, etc., and I will involve them in the CLP.
Brian Lara will be an advisor to the league.
Q: What do you think about Brian Lara vs Sachin Tendulkar. Who is better and why?
Lara, because he had a unique skill for making runs and his batting.
Q: Who is all-time favourite cricketer?
Vivian Richards because he was the most destructive batsman of all time. It is another matter that I know him personally.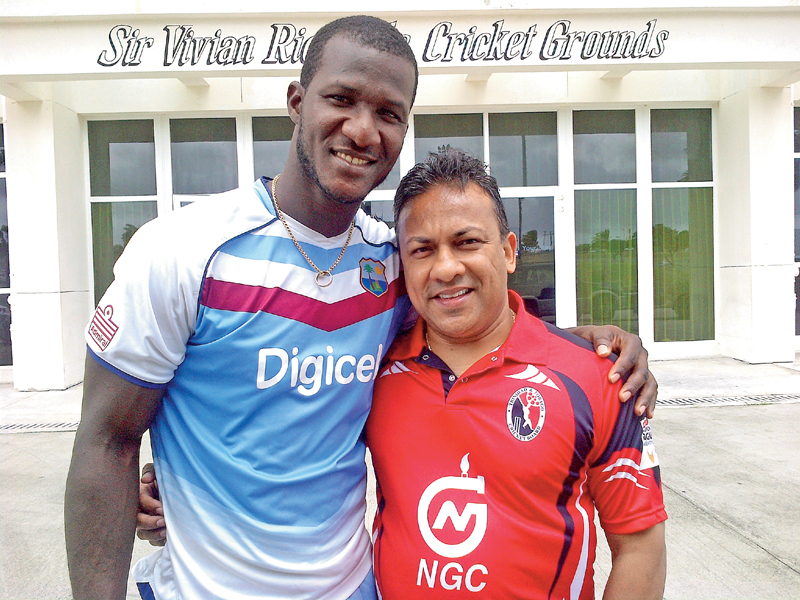 Q: Speaking about your ancestral background, tell us about your Indian roots.
My grandparents came to Trinidad and Tobago from Punjab in 1910. I was told that they spoke Punjabi at home.
Q: Do you know which part of Punjab?
I don't know and I have never been to Punjab. But one day I may to have find that out.
Q: How about your parents?
My father Mahadev was a lawyer in San Fernando in Trinidad and Tobago. My mother was housewife. My parents died when I was very young.
Q: Considering that your grandfather came from India, do you think you still have any emotional connection with India?
Yes, definitely.
Q: Are you a religious?
Yes, I am. I believe in the Hindu religion. I do puja on my birthday every year.
Q: When did you come to Canada?
I was 14 when I came here in 1983 for schooling. My elder brother sent me here. I went to many schools.
After doing my degree in computer design and systems analysis, I worked for IBM for two years and then left it to start on my own software development company called Web Design Corporation in 2000. I sold it in 2005 and then went into gold exploration.
Q: How and where did you go into gold exploration?
I am met the president of Guyana here in Toronto. This led me to get into gold exploration in 2007 and my company Cinro Resources Inc. has been doing the exploration work in 125,000 acres in Guyana. I go there once a month.
Q: Do you have any businessmen as role models?
Not really. I learnt on my own.
Q: What is your main mantra as a businessman?
Believe in yourself.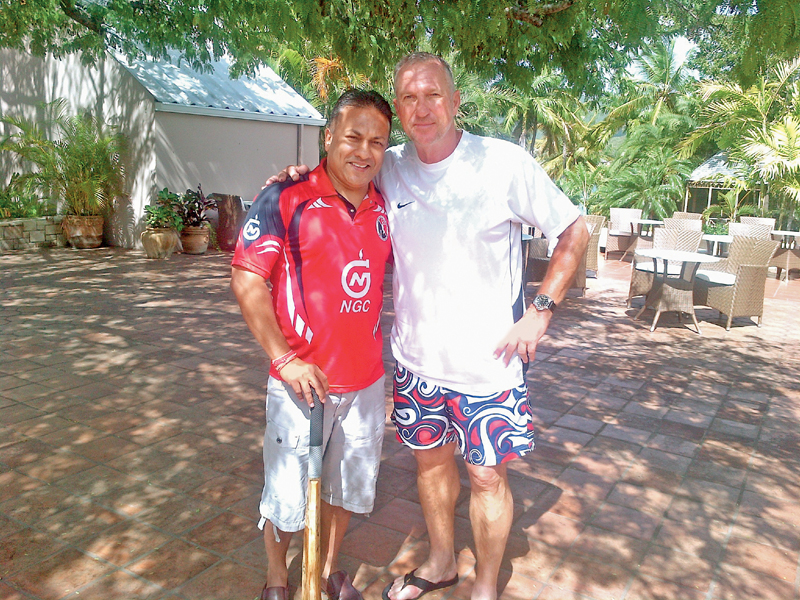 Q: What was the happiest moment in your life?
When my daughters were born.
Q:  What was the lowest point in your life?
Losing my software business.
Q: What is the best compliment you ever got?
That I have a beautiful family.
Q: What is your first choice country for vacation? Why?
Italy. Because of its rich history.
Q: One thing about you that you dislike the most?
I trust everyone.
Q: Do you have any superstitions?
Yes a few.
Q: Do you have any regrets in life?
Failure in my software business.
Q: What is your current state of mind?
Very happy and stable.
Q: What do you miss the most in your life?
My parents.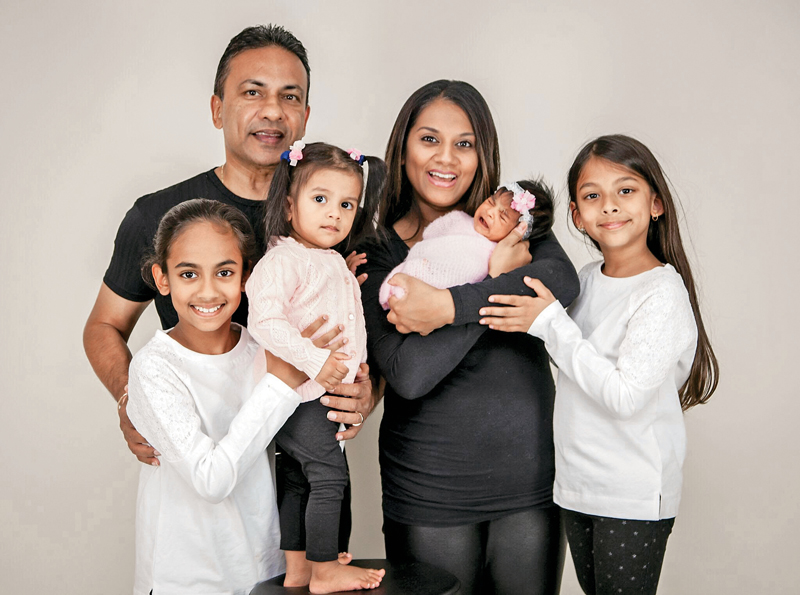 Q: What do you cherish the most in your daily life?
My wife Cindy Abpask Singh and my four kids.
Q: Whom will you vote in the Ontario elections in June? And why?
Liberals because they care.
Q: How do you relax?
By playing with my kids.
Q: What is the best book that you have ever read?
Long Walk to Freedom by Nelson Mandela. I have also read books on Gandhi
Q: Who is your favourite leader?
Gandhi because he changed the world by peaceful means.
RELATED NEWS: T20 cricket coming to Canada as Brampton mayor backs stadium plan