The Canadian Bazaar
MISSISSAUGA: Peel Regional Police have arrested the second Indo-Canadian man in connection with a vicious attack on an autistic man at the Square One bus stop in Mississauga on March 13.
On March 26, Ronjot Singh Dhami, 25, of no fixed address, surrendered to Peel Regional Police.He was charged with one count of Aggravated Assault.
Earlier on March 24,  police arrested Parmvir Singh Chahil, 21, his mother Hardip Padda, 44, and his younger brother Harmanvir Chahil, 18, from Windsor. While his mother and younger brother were released on a Promise to Appear before an Ontario Court of Justice in Windsor on May 2, Chahil was charged with one count of Aggravated Assaut.
Police had issued Canada-wide arrest warrants against Chahil, Dhami and a third suspect for the vicious attack on the 29-year-old autistic man who was sitting at the foot of stairs when he was attacked by three men viciously from behind. They punched and kicked him, leaving the victim with a broken nose and cuts to his face. He was rushed to hospital.
Police had sought tips from the public for identifying the attackers.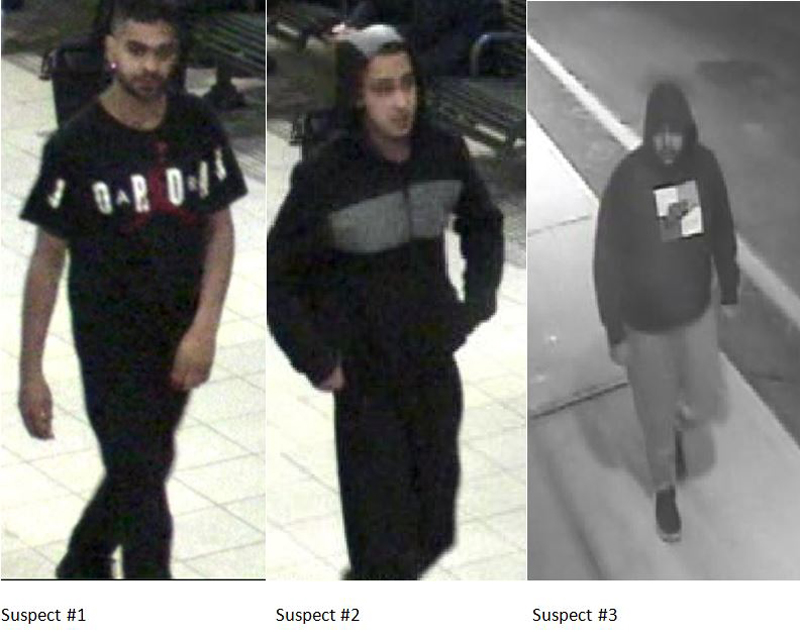 The incident outraged the public.
Premier Kathleen Wynne, Mississauga mayor Bonnie Crombie and Toronto mayor John Tory expressed their outrage over the attack on the innocent man. "I'm horrified by the disturbing video released by police of a vicious attack in Mississauga on a young man with autism. Such violence is not who we are in Ontario. We are a province where we value inclusion and everyone should be treated with respect," the Premier tweeted.
Calling it a "heinous and senseless" attack, Mississauga Mayor Bonnie Crombie tweeted, "I hope these cowards are apprehended soon and face the full weight of the justice system. These heinous and senseless acts of violence have no place in Mississauga. My heart goes out to this young man and his family."
John Tory had tweeted, "If you have any information, please help our next-door neighbours at Peel Regional Police find the three suspects from this vicious assault of an autistic man in Mississauga."
READ NEXT: One more arrested for murder of Brampton Indo-Canadian Paviter Singh Bassi