The Canadian Bazaar
TORONTO: Sukhminder Lota, 45-year-old Indo-Canadian man from Brampton is among four persons charged with forcing two teenage girls into sex trade in Toronto and then taking away the money earned by the girls over a period of four days.
The other three men are from Toronto. They all face as many as 31 charges.
The girls are aged 15 and 16.
READ ALSO: 3 Mississauga, Brampton men who prostituted young girls at hotels charged
According to Toronto Police, one of the accused came in contact with the first girl through social media and he allegedly coerced the girl to work in the sex trade.
Then he allegedly traveled with her to a city outside Toronto where another girl was recruited and both girls were brought back to Toronto where one of the girls was sexually assaulted.
Then over a four-day period, the two girls were forced into the sex trade and turn over their money to the man.
The family of one of the girls alerted police, leading to the arrest of the four men.
Sukhminder Lota has been charged with two counts of human trafficking of a person under 18 by exercising control and financially benefiting from human trafficking.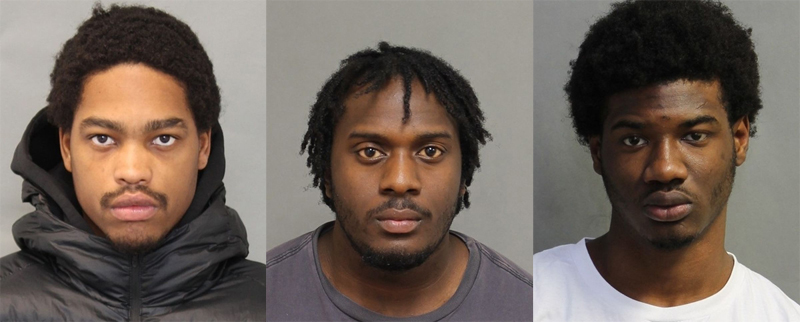 Jahdine Desir, 19, and Dane Cato-Simpson, 22, both of Toronto has been slapped with eight charges, including procuring a person under 18 by exercising control, advertising other sexual services and materially benefiting from those sexual services.
Tahje Tucker, 18, of Toronto, faces 11 charges, including those in the case of above two accused as well as two counts of human trafficking involving persons under 18, sex assault and possession of child pornography.
READ NEXT: Four women charged in Canadian immigration fraud