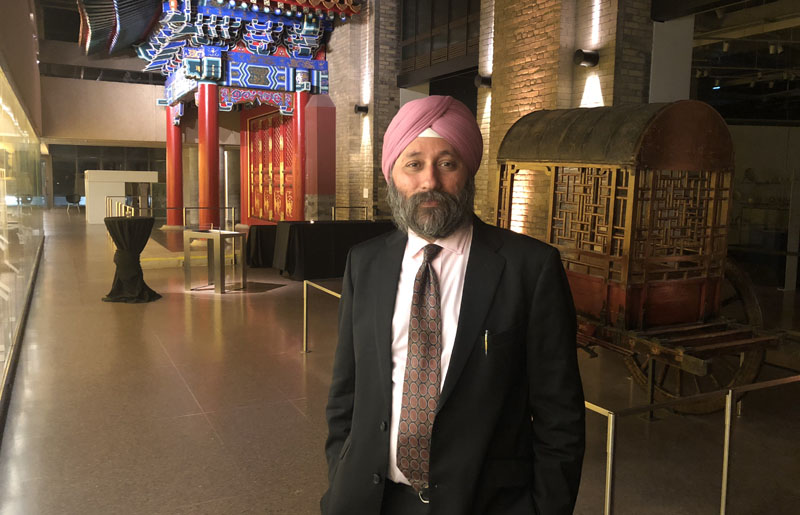 By Gurmukh Singh
TORONTO: Singapore-based Amardeep Singh, who was honoured at the annual gala of the Sikh Foundation of Canada here in Toronto on April 21 for his landmark work on Sikh heritage in Pakistan, says historical Khalsa monuments in that country are on the verge of extinction.
Everything must be done to preserve them for the coming generations, he said.
Singh, who served as a corporate executive with American Express for 25 years before he chucked his highly paid job to start his research work on the Sikh heritage of Pakistan, said, "My ancestors came from Muzaffarabad in Pakistan and as a child I was interested in reading about my heritage. I quit my job to pursue that passion. I went to Pakistan first in 2014 and visited 36 cities and villages from Kashmir to KP to Punjab. All the research I did on our heritage was published as `Lost Heritage: The Sikh Legacy in Pakistan'.''
To cast his net wider, he took his second trip to Pakistan in 2017 which took him to 90 cities and villages in Punjab, Sindh, Balochistan and elsewhere and resulted in his second monumental work titled `The Quest Continues, Lost Heritage: The Sikh Legacy in Pakistan'.
"I have put together 1,000 pages and 1,200 pictures to give a total picture of the Sikh heritage in Pakistan which is crying for attention,'' he said.
Singh bemoaned the fact that the rich legacy left by our forefathers in Pakistan is now going to waste. He remembered visiting monuments which have decayed, and other which have been converted into schools or used for other purposes.
"The Sikhs had heavily invested, but very little of the footprint of the Khalsa brand in Pakistan is now left,'' he said.
He wondered why nobody thought about the decaying Sikh legacy in Pakistan for the past 70 years, adding that he was thankful that God chose him for this role.
"It took me three and a half years for documentation of the state of the Sikh legacy in Pakistan. When I went there first, my visit turned into a legacy journey. And my work is not restricted to gurdwaras or Sikh historical sites. There are also temples in my research work,'' he said.
Singh regretted that there was a lack of appreciation of the Sikh legacy in the community, highlighting how many historical monuments have destroyed in Punjab in the name of renovation or kar seva.
"I am not against renovation or kar seva. I am against the mindset which has to change. Don't build over your past. Build around it. But sadly in the name of restoration, we have lost so much of our Sikh heritage,'' he said.
Singh said his work is not about the Sikh legacy but also the Hindu and Jain legacy. "I hope my research also motivates Hindus and Jains about their legacy in Pakistan. It should be collective effort of all people to preserve it.''
Asked what should be done to preserve the decaying Sikh heritage in Pakistan, he said it is for others to decide.
"I am not a crusader. I am a researcher and writer who has highlighted the plight of our legacy in Pakistan. It was for others to decide what to do,'' he said.
Honouring him on Saturday night at its annual gala, the Sikh Foundation of Canada lauded Singh for his monumental "literary and creative'' work to uncover the Sikh legacy in Pakistan.
The gala also honoured UN-affiliated non-profit United Sikhs for providing humanitarian relief around the world.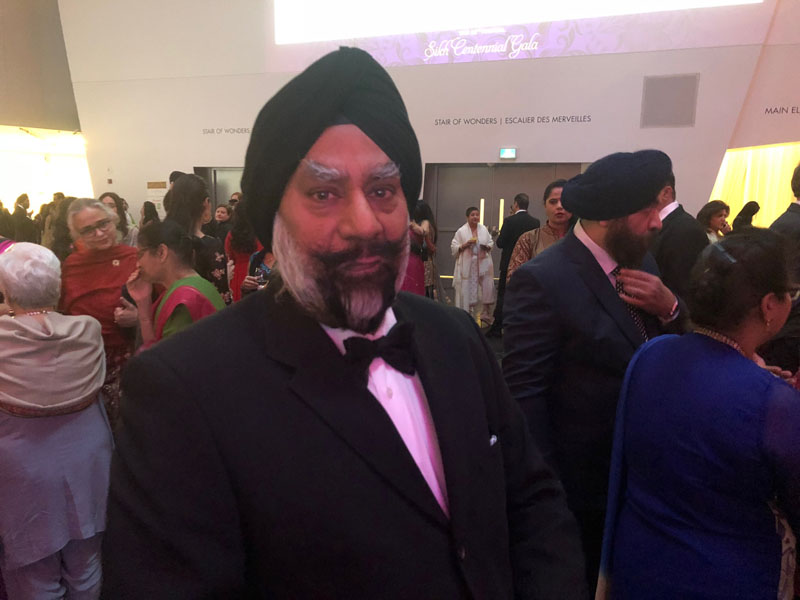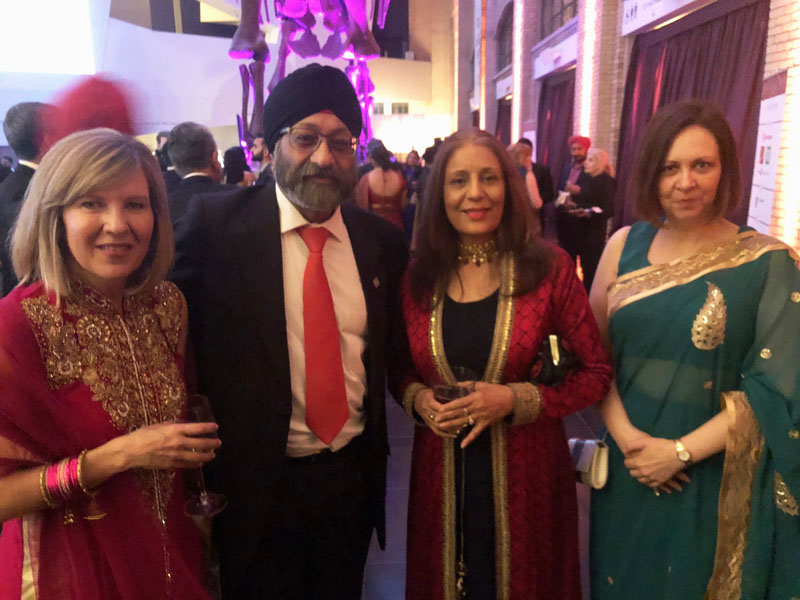 RELATED NEWS:
Sikh engineer donates salary to family of 8-year-old rape victim in Kashmir