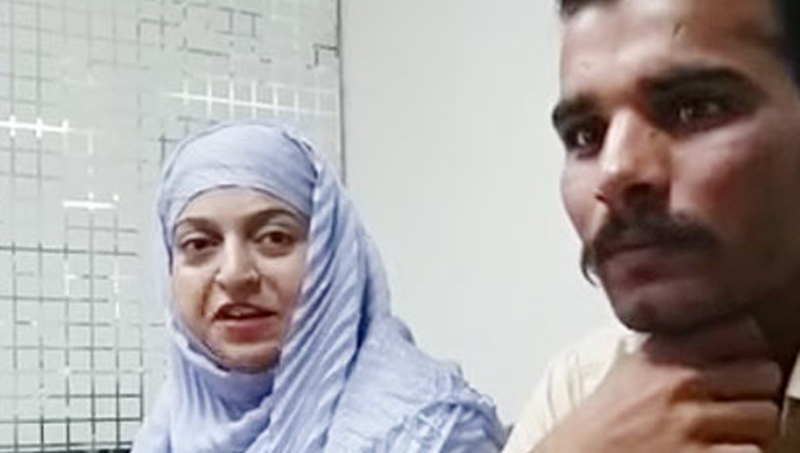 News East West
NEW DELHI: A 31-year-old Sikh woman, who while visiting Pakistan for Baisakhi celebrations converted to Islam and married a Muslim man, has moved the Lahore High Court to grant her Pakistani citizenship.
Kiran Bala, who is a widow with three children and comes from Garhshankar in Hoshiarpur district of Indian Punjab, says she won't return to India come what may.
Kiran Bala has left her three children behind in India to marry to Muhammad Azam of Lahore and convert to Islam. She has a daughter who is 12 and two sons who are eight and six years old.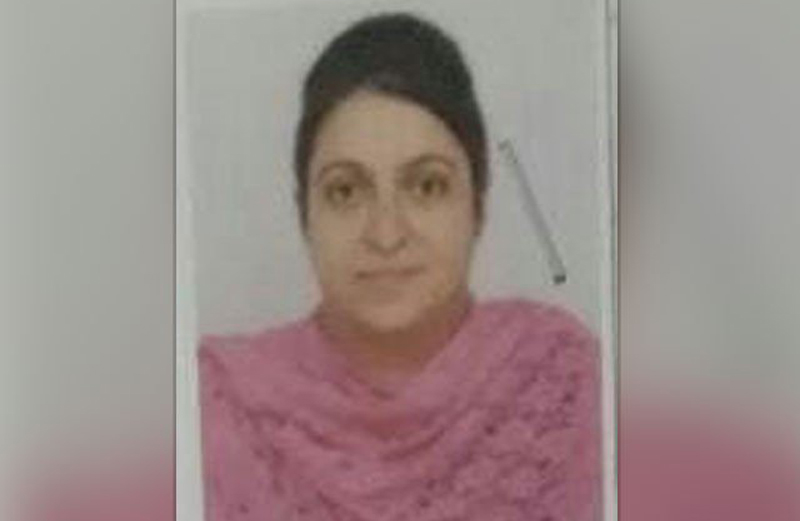 Her first husband Narinder Singh, whom she married in 2005, died in an accident in 2013.
She arrived in Pakistan on April 12 with other Sikh pilgrims to attend Baisakhi celebrations.
On April 16, Kiran Bala, whose father's name has been mentioned as Manohar Lal, married Muhammad Azam during a ceremony at Jamia Naeemia in Lahore. She also changed her name to Amna Bibi.
The Indian woman has also written to the Pakistani foreign ministry to extend her visa which expires on April 21. She says she doesn't want to return to India because she has received threats of assassination.
She has also moved a petition in the Lahore High Court (LHC) to grant her Pakistani citizenship on the grounds that she has married her Pakistani husband at her own will and now wants to live in Pakistan.
Kiran said she became friends with the Pakistani man on social media.
"I used to speak to him (her new husband Azam) on social media and then we exchanged phone numbers," she said.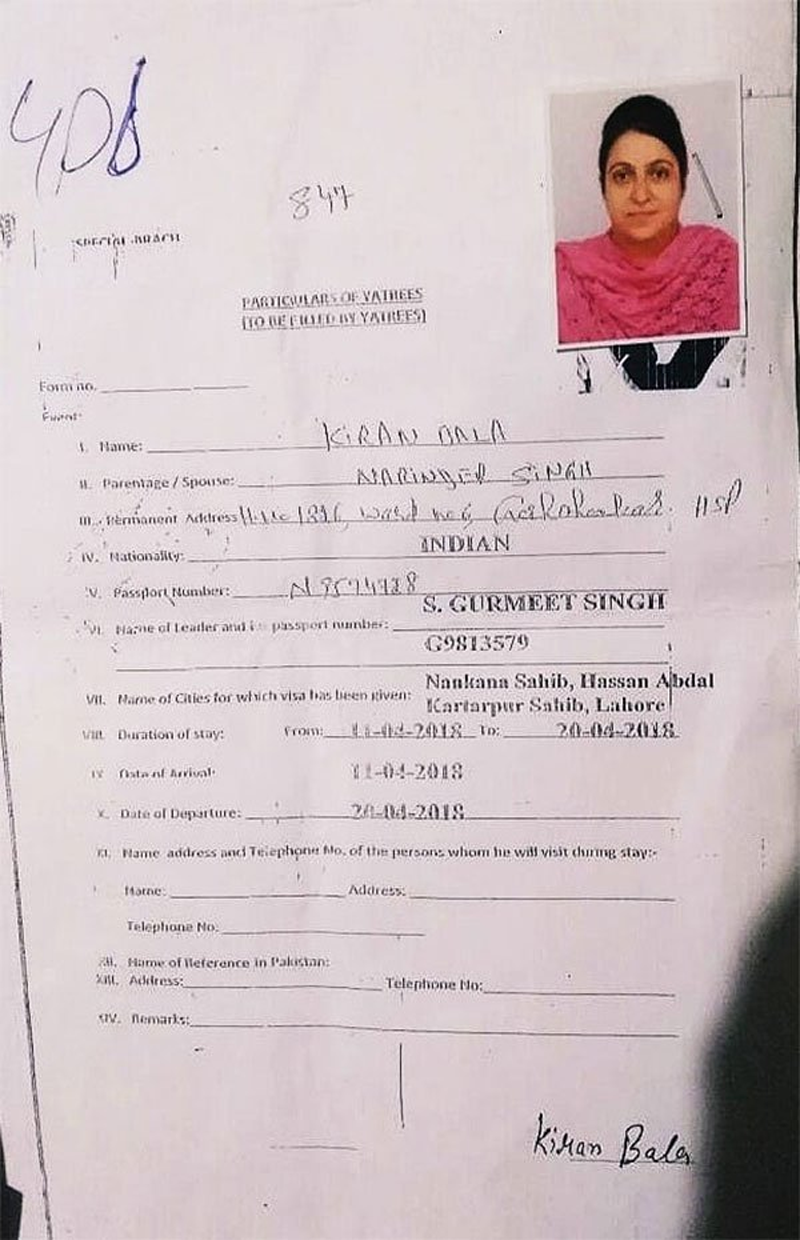 Kiran Bala said Azam arranged her visit (means he might have paid her travel expenses). "I left Nankana Sahib and took an auto to Lahore (to reach Muhammad Azam). Nobody forced me and I have embraced Islam out of my conviction. It was my wish to embrace Islam."
Muhammad Azam used to work in Saudi Arabia, but he returned to Pakistan to marry Kiran Bala.
Kiran Bala said she served her father-in-law for four years but she was ill-treated by her in-laws. "What she got was injustice. Now in Pakistan I have got the respect I desired," she said.
Kiran Bala's father Manohar Lal knew about her friendship with the Pakistani man. "I knew about Kiran and Azam's friendship, but had no idea that she would marry him on her visit to Pakistan."
My daughter-in-law called & said that she has converted to Islam & got re-married in Pakistan. I want to request the Prime Minister, CM of Punjab to take her out of this situation. I suspect she might have fallen into the hands of ISI: Tarsem Singh, Father-in-Law of the woman. pic.twitter.com/e2MhzQr5pV

— ANI (@ANI) April 19, 2018
Tarsem Singh, her father-in-law who is also a Sikh preacher in her village, was quoted as saying, "I had dropped my daughter-in-law with SGPC officials in Amritsar on April 10 for the pilgrimage to Pakistan. The 'jatha' is expected to return on April 21. I cannot believe what has happened. No one has contacted us officially from the SGPC or the foreign ministry. I want my daughter-in-law to return safely."
Tarsem Singh has appealed to the Indian prime minister and the Punjab chief minister to get his daughter-in-law out of Pakistan. He said she might fallen into the hands of the ISI.
According to her father-in-law, Kiran Bala used to spend a lot of time on the phone, sometimes even locking her up in a room so that she could have long chats on the phone.
Kiran Bala used the jatha route to reach Pakistan on April 12. She disappeared from the jatha on April 16 and married the Pakistani man.
READ NEXT: 5 famous Indian women who married Pakistani men